If you've read my previous articles on affiliate marketing then you're probably chomping at the bit to get started. "But what if I'm not a writer?" Don't worry! I'm going to show you exactly how to write a blog for affiliate marketing so that your website gets the traffic AND conversions it deserves!
It's not about being a professional writer. Not even close. It's about being honest and giving your reader the best possible user experience possible.
This creates trust, and trust means return readers. Developing that relationship with your target audience (along with some handy tools of the trade) and you're well on your way to being a successful blogger with steady income to boot.
Get Started Free with the Best Affiliate Marketing Training Online!
---
How To Write a Blog For Affiliate Marketing – 9 Dos and Don'ts to Convert!
I'm going to dive into each point in detail and show you proven techniques and strategies. By the end of this post, you'll understand how to drive massive traffic to your blog and turn that traffic into consistent monthly revenue!
1. Share who YOU are with your audience
2. Don't "tell" your audience, "SHOW" them
3. Do GREAT Keyword research with this free keyword research tool
4. Honesty is the Best Policy
5. Use Attention Grabbing Titles & Headlines
6. Don't greet your readers with a wall of text!
7. Use this simple plugin to make your affiliate links "pretty"
8. Be relevant! Know your audience
9. Make your content SEXY!
Share the infographic at the end of the article to your social media!
I'm assuming that you already have your own website and you're ready to create content. If not, it's not a problem! Check out my full article on how to get build your own website on the best platform you'll find online.
---
Read My Full Article
Get started today building your own website on the platform I owe all my success to. Don't worry if you've never built a website before. Your 4 easy steps to building consistent monthly revenue.
---
1. Share Who You Are With Your Audience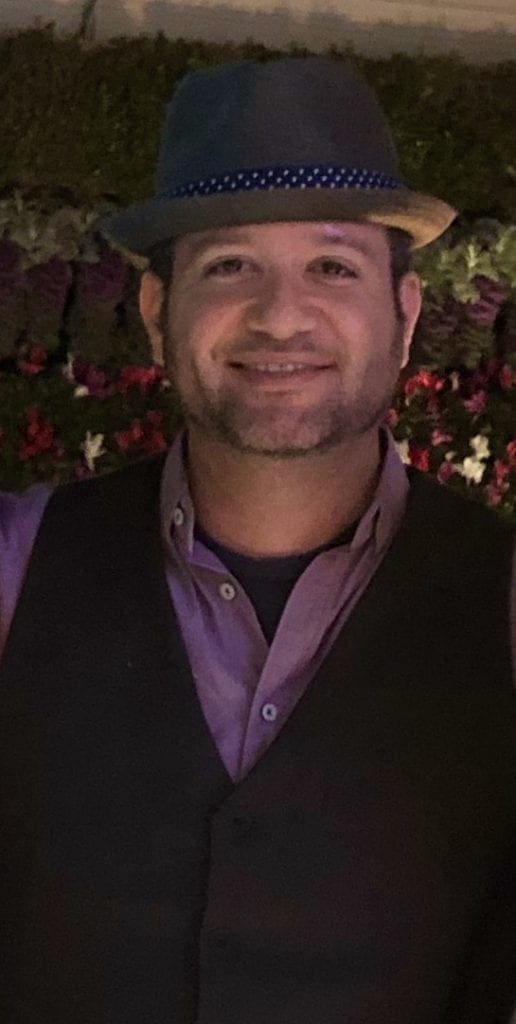 Many times I see affiliate marketers forgetting about the PERSONAL aspect of this lucrative industry. Sure, affiliate marketing's bottom line is about making money. But you can multiply your profits by 10 times or more by simply establishing a real connection with your reader.
When your reader sees you as a real person they are much more likely to connect with you and your point of view. This leads to traffic that returns many times past the first visit.
Now, there's obviously a balance to this to make it work. You don't need to ramble about who you are and why you should be listened to in every post you publish.
Instead, a simple "About Me" page that is easily found on your website (preferably linked to from your main menu) is all you need.
Make sure it has your picture, tells your story, and shares where you're coming from. Let your audience see that you're a person that shares a point of view not too different from their own. Check out my About Me page here.
2. Don't "Tell" Your Audience, "Show" Them
This point really goes towards creating a great user experience. When your reader feels that they are actually being helped, they will return over and over again.
Think about it, would you go back to a website where all you felt from start to finish was that you were being sold something? Of course not. 
So, to that point, don't "sell". Create your posts so that they are legitimately answering the question at hand. Never use click-bait. Your readers are much too smart to fall for that and you will never get them back.
Be conversational with your content and truly explain your points using examples when possible. Don't just answer with a list of points. Take the time to explain each one fully.
Put yourself in your readers' shoes. "Does this post fully answer the question at hand?" "Do the points in this post make sense and have a good flow to them?" "Would a video help explain this question much more clearly?"
Posing questions to yourself like these will greatly enhance your reader's user experience. Become your audience and your content will get a much better response.
3. Do Great Keyword Research With This Great Keyword Tool!
Having the right mindset and approach to writing an article for affiliate marketing is key. But just as important is doing great keyword research so your article gets seen by the largest possible audience.
---
---
Jaaxy is the best free keyword research tool you'll find online, bar none. Click on that link and you'll be taken to my full review and even get a chance to try it out.
Understanding keywords is the secret sauce to building organic, free traffic. Do it right and you'll have massive free traffic being sent to your content day in and day out.
Keyword research is the study of the words or phrases your target audience is typing into search engines like Google. Imagine having the ability to know the exact searches your audience is making. When you know exactly what your target audience is looking for you can then create content that is the answer to those searches!
So does good keyword research work & translate to money in your pocket? Yes it does! Are you hearing "Cha-ching!" in your head right now?
With Jaaxy you can not only find the most popular searches your audience is making, but you can also find "low hanging fruit" keywords. These are keywords that not only bring traffic, but also have low competition.
When you go after a super popular keyword that 300 other websites are targeting, your article will just get lost in the abyss of the internet. But when you choose a keyword that has low competition it is that much easier to rank for it.
Good keyword research will take your content to the TOP of the search engine results instead of getting lost on page 10. Your affiliate marketing website becomes a place where you can sell or promote anything without any outside competition.
---
Check out my Full Jaaxy Keyword Tool Review!
See exactly how it works and even try it out!
---
4. Honesty is the Best Policy – Be Transparent!
No matter how much you share about yourself with your readers to gain their trust, the second you become dishonest with them you will lose them forever.
This means being upfront with them when you are promoting something.
Most people online nowadays understand that posts and websites that promote a product or service may get commissions for doing so. But it is still legally and ethically important to have a disclaimer somewhere easy to spot on your site.
To add to that ethical high ground, never say a product is "the best of the best" when it's not. If you really want to stand out from the crowd online be transparent.
Share your success stories but don't exaggerate them. In my experience I have had by far the most success when I've been 100% transparent with what I write about in my posts.
5. Use Attention Grabbing Titles & Headlines
Getting ranked on page 1 of the Google search results doesn't guarantee your article is going to get clicked on. You need to grab your readers' attention!
Attention grabbing titles and clear, easy to read headlines within the post are HUGE steps in learning how to get traffic to your blog.
Take my articles for example. I fully understand that the average reader is going to arrive and start skimming, right? For that exact reason, my headlines are bright and stand out and help with that skimming.
And from time to time it's nice to make those headlines grab attention. You don't have to do this with ALL your headlines, but you get the idea.
Take the following 2 sample titles:
"My Meat Free Burger Recipe"
"Slap Your Mama Meat Free Burgers – Vegan in One Bite!"
Which one would you click on? See what I mean?
And it doesn't stop there. Clearly visible, easy to read headlines are very important for your content. In this day and age of the internet, your readers have very short attention spans. When they arrive at your article they will actually start scanning your article rather than reading it from the top down.
In fact, your readers only read about 14% of the words on the page!
6. Don't Greet Your Readers with a Wall of Text!
You don't want to read this. You don't want to read one word of this just from the look of the paragraph. It's a massive wall of unattractive, hard to read text. This paragraph is an instant back-button-pressing-get-me-out-of-this-website-post-wrecker. Right now you're thinking to yourself, "Is he really going to make me read through all this copy to get his point across? Ok. We get it. This wall of text is horrible. Make it stop. Please make it stop. Wait, maybe I should read through this just in case there's something hidden in the wall of text. Would he do that just to make a point? No. He's not. He knows that I'm thinking that and he's using it against me. Well now I'm so far in I might as well finish it all out. It's too late for me. Tell my family I loved them. When I woke up this morning I had no idea this would be the end of me. No more sunny skies. No more birds chirping. Say goodbye to all aspirations of traveling the world. Just this never-ending wall of text for the rest of my days. What a cruel, cruel way to go…"
Ok that was just painful, wasn't it? Please never do that to your readers.
---
---
The rules of reading a book and reading a web page are completely different. On a website you need lots of white space and well spaced visuals. You need short, quick paragraphs to make scanning easier.
Keep your paragraphs between 2-5 sentences long, depending on the length of those sentences. And remember to be visual! Find relevant graphics and place them strategically throughout your content.
Make sure your images are optimized allowing your page to load fast. Use good visuals and you will really enhance the user experience for your reader.
7. Use This Simple Plugin to Make Your Affiliate Links "Pretty"
Placing your affiliate links is one of the most important elements of any article written for affiliate marketing. See, without affiliate links, an affiliate marketer would make no money.
Normally people do their best to hide their affiliate links simply because they're long and a bit ugly. One very easy way to cloak your links and replace long, ugly links with short "pretty" ones  is by using the simple free plugin Pretty Links.
---
---
By using this plugin, your link will look clean and professional. It will use your domain and a simple suffix of your choosing. It's very user friendly, easy to understand, and I highly recommend trying it out.
There is also a paid version with a few extra bells and whistles, but the free one will probably be all you need.
8. Be Relevant! Know Your Audience
---
---
When you're out of touch with what your audience is looking for, you'll quickly find them leaving you for more relevant content. This is why it is so important to have a genuine interest in what you're writing about. Jaaxy comes in VERY handy for understanding relevance.
You'll have data right at your fingertips telling you which topics and keywords are getting traffic and which aren't. There's even a great tool to show you trending topics online for a chance to spike your traffic & go viral!
When you are a part of your target audience you know exactly what is of interest and what isn't.
By being consistent with your content creation you turn a trickle of traffic into a steady stream. Your readers will click from one article to the next appreciating your relevance and this is when your hard work truly pays off.
9. Make Your Content SEXY!
When you take the time to focus on a great user experience for your readers, your content becomes SEXY. It has relevance, it is visually stimulating, the information flows, and your readers find the answers they are searching for.
This translates to repeat visitors who come back for more and more.
Use images that pop! Make your content conversational. Be funny (if possible) and keep the tone light. Treat your posts like conversations with a friend. Be honest & get your point across by showing them the answer, not just by telling them where to look.
Final Thoughts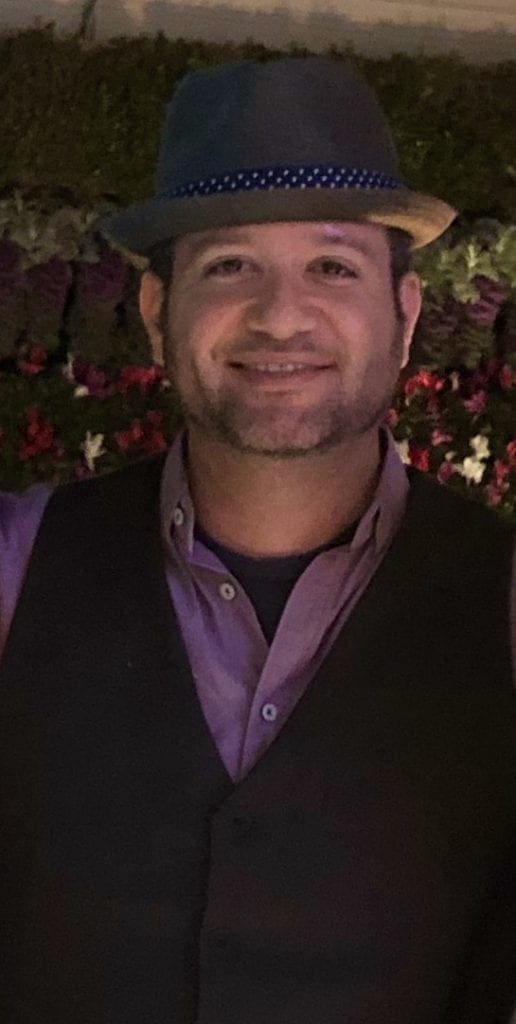 Writing content for a blog that turns your website into a business has a science behind it. Bloggers who are successful don't just get lucky with articles that somehow go viral. It takes consistency and work.
Fortunately, the steps to implement are straightforward. And you don't have to be a professional writer to be relevant.
Share who you are, give the best possible user experience for your audience, be honest, do your research, and create great visuals and you're well on your way to being a full time blogger earning full time revenue!
If that's a goal you have for yourself, I highly encourage you to check out my top recommendation for anyone looking to get started in affiliate marketing. I've had nothing but positives with this platform, and I owe 100% of my success to it.
---
Remember what I said about making your content sexy? How's this for a summary? Like how it looks? Share it to your social media!
---
---
Feedback, Follow, and Subscribe!
I hope you enjoyed this article! Please follow me on Instagram and YouTube! If you have any questions at all, leave them in the comments section below. I always respond, and I look forward to connecting with you!
---