Welcome To
Work From Your Laptop
Learn how to build a successful online business around your passion, no matter what that passion is. No matter your skill level or experience, being your own boss and working from anywhere can be your reality.
or scroll down to see more…
Latest Post
How to Add Read More to Blog Posts in WordPress (with Video) – Engage Your Readers Quickly!
Knowing how to add Read More to blog posts is something that improves a reader's user experience. Customize your blogroll and engage your readers quicker!
Latest Review
Is Too Damn Easy a Scam? Are There Cash Gifting Programs That Work? Too Damn Easy Review!
Are you familiar with cash gifting? Are there cash gifting programs that work? Is Too Damn Easy a scam? Watch the video inside and there will be no doubt.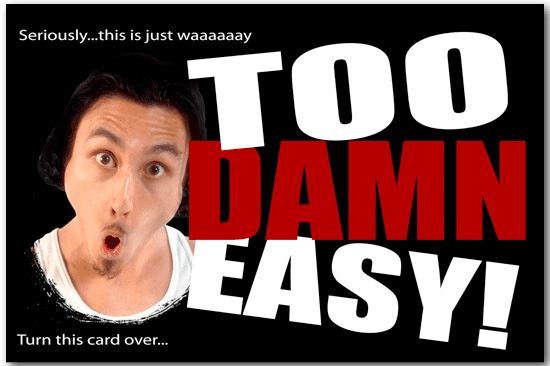 Build Your Site Right
Learn the basics of building your website. Optimize both your site and your content to get the high ranks in search engines they deserve to build consistent traffic.
Work From Anywhere
Learn and understand the proven methods to turn your traffic into conversions for consistent monthly revenue. Use the internet as a tool that works FOR you.
Traveling/Travel Tips
Take advantage of the freedom that comes with being your own boss. Follow these travel tips or find a new destination you'd like to visit by following me on mine.
Reviews
Read reviews on opportunities making their way around the internet to see if they are nothing more than a scam after your money or legit ways to increase your profit.
My #1 Recommendation
Immerse yourself into a community of like-minded individuals who share the same goals you do. Get the training your need from experts in the field through live video classes, video tutorials you can take at your own pace, and task based course lessons. Read this review and you'll see why it's my #1 recommended affiliate marketing training platform above all others. Create your free starter account and let's get to work!
875000
Members To Date Globally
195
Countries with Members
217,530
Members Who Started Their 1st Business Last Year
6,000,000,000
Affiliate marketing is a $6 BILLION/year industry
52
Live Training Classes Every Year
Eric J. Cantu
Founder
Building a successful online business is more straightforward than most people think. You need a knowledge base that covers the basics: choosing an interest, building a website, attracting visitors, and earning revenue. This site and the training platform I recommend cover those core elements and much more. Whether you're building your site from scratch or looking to get more traffic to it, no matter if you're a beginner or expert, this site has the resources you need to make money online. Let's build your online business to the next level so you can fire your boss, call your own shots, and work from your laptop!