Have you seen the ads on Facebook for marketing guru Blake Nubar and his Social Media Lead Machine? Who is Blake Nubar, and do his high priced products deliver? This Social Media Lead Machine review is going to take a look.
In my experience with internet marketing I've done my due diligence on lots of different products, platforms, and "gurus". Some platforms are the real deal, with a sincere focus on helping you that is tangible. And some seem to have bought into their own hype and are more about their brand than they are actually teaching.
Which of these categories will Blake Nubar fit into? Are his high priced, high ticket items similar to other high end internet marketing products that land flat? Is Blake Nubar's Social Media Lead Machine a scam or legit?
Tired of Done For You Systems That Don't Deliver? Get Started Free with the Best Affiliate Marketing Training Online!
---
Watch the following video and see for yourself what the Social Media Lead Machine system really is. Is the PDF "blueprint" alone all you need, or do you need the much higher priced "masterclass"? Are the red flags enough to turn you away, or is this worth it for a seasoned marketer looking to take that next step?
---
---
Social Media Lead Machine Review – Blake Nubar Scam? Or Legit System?
Social Media Lead Machine is a "done for you" system by Blake Nubar teaching you how to basically turn your Facebook profile into a squeeze page. You're taught how to turn your Facebook profile visitors into potential customers and leads by leading them through highly converting funnels leading to conversions and revenue.
Unlike most, I didn't find Blake Nubar through Facebook.
I actually heard about his system through an email. I was sent an email (probably by a bot in his system) letting me know that my website had been found by their team. In the email I'm told that Blake Nubar's system is one that my audience would love, and I could earn high commission being an affiliate.
I took a look at some of his products, and immediately saw the very high price points. Blake Nubar is basically a ClickFunnels super-guru, having created highly converting sales funnel systems and "done for you" models.
To be an affiliate of such high priced training would yield high commissions, but is this all hype? I've seen and reviewed these types of platforms before.
---
---
So let's take a look at his popular Social Media Lead Machine program. It's basically a two part program: a "blueprint" PDF, and a masterclass. We'll cover price points for both, and what you get with each.
The "Hack Your Facebook Profile" Blueprint
---
---
Cost: $7
The Social Media Lead Machine blueprint is an 84 page PDF. Yes, it's 84 pages. You'll get it for $7, so I would say at just over 8 cents a page, this is decent bang for your buck.
But, let's be clear here. It's basically a $7 infomercial for the much more expensive Social Media Lead Machine Masterclass.
First and foremost, you should always be wary of any type of product that says you can succeed with it on "auto pilot". This is more often than not a huge red flag. There are very few successful businesses out there, if any, that can be implemented in 90 minutes and run successfully all on their own.
So in a nutshell, what the blueprint tells you, in great detail, is how you can transform your Facebook profile into a squeeze page. A squeeze page is the first part of a funnel, where you're ultimately directing your audience towards the product or service you want them to buy.
---
---
The PDF document introduces you to lead traps, lead magnets, squeeze pages, funnels, email sequences, messenger bots, split tests, and more. But remember, there's a reason for the $7 PDF, and that's to get you to buy the Masterclass.
After all, Blake Nubar is a master marketer. This is literally his wheelhouse. You're given just enough info to pique your interest with the PDF, but none of the actual resources to actually see it all through.
So if you're brand new to internet marketing, the info in the PDF wouldn't be enough for you to actually get started. You wouldn't know where to begin with lead magnets, and email captures and sequences, split tests, etc.
As a newbie, to put this system into motion you'd definitely need the masterclass. You'd need to buy his masterclass package of tools and "done for you" resources to start churning out these "unlimited" leads. And that's exactly what Blake Nubar wants you to do.
Now, if you're a seasoned marketer, you could probably begin to implement his system on your own with the information provided. From your experience you'd know how to go about creating squeeze pages, how to do split testing, when to "sell" and when not to with a chatbot.
But let's think this through a little. This is your Facebook profile that you're basically going to be turning into a squeeze page. The same profile where you've shared pictures of your dogs and funny memes is now going to be a squeeze page filled with lead traps ready to snag your unsuspecting Facebook friends?
It's a little bizarre to be honest.
One day you're posting about the Cowboys incredible last second scoring drive to win on Sunday Night Football, and then the next day it's "Welcome to an incredible marketing system you need to have."
Normally, business like this is handled on a separate website. And that's where your friends would expect to see some nudges to buy this or that. But this is the equivalent of going to a friend's house for dinner and he or she opens the door showing you the latest greatest vacuum cleaner you need to buy.
The PDF goes on to show you how after implementing the 3 steps of optimizing your profile, connecting your funnel, and then driving free traffic to it by joining and interacting in different Facebook groups, you'll have transformed Facebook into a never ending lead generator.
The Social Media Lead Machine Masterclass
---
---
Cost: $297 (was $197)
Ok, two major red flags in that image. First of all, the claim of $25k in 9 days. And second, that this business will be up and running in an hour and a half.
Buy purchasing the masterclass you're now given all the tools and resources that the blueprint PDF only talked about.
The resources cover 5 phases:
Phase 1 – "Build Your Traffic Machine" using his social media profile system with templates provided
Phase 2 – "The Irresistible Lead Trap" your visitors can't refuse
Phase 3 – "Launch Your Sales Funnel" by connecting a "done for you" (red flag) funnel that will siphon new leads and customers
Phase 4 – "5 Profit Maximizing Emails" to turn cold customers into "raving fans", and finally
Phase 5 – "Get Unlimited Sales and Leads" by being joining and being active in Facebook groups to attract visitors to the funnel
You're also given 3 bonuses:
Bonus 1 – Evergreen Messenger Chatbot
Bonus 2 – Underground Split Test Secrets (10x Your Results)
Bonus 3 – Supercharge your Funnel with Powerful Add-Ons
---
The entire package is given a bit of a random value of $4,573 (?), and you're getting it for the low, low price of $297.
There is also a money back guarantee. If you're not happy with the products, email Blake a copy of the receipt with "Not For Me" as the subject line and you'll get your money back, hassle free.
Understand that there is quite a lot of information and resources here. You're not being scammed into buying a useless system. Blake Nubar is not a scam artist, he is a very successful marketer. However, this takes plenty of work. There is no such thing as a "done for you" system that you put together in an hour and a half that turns around earning you thousands in days.
Social Media Lead Machine Pros & Cons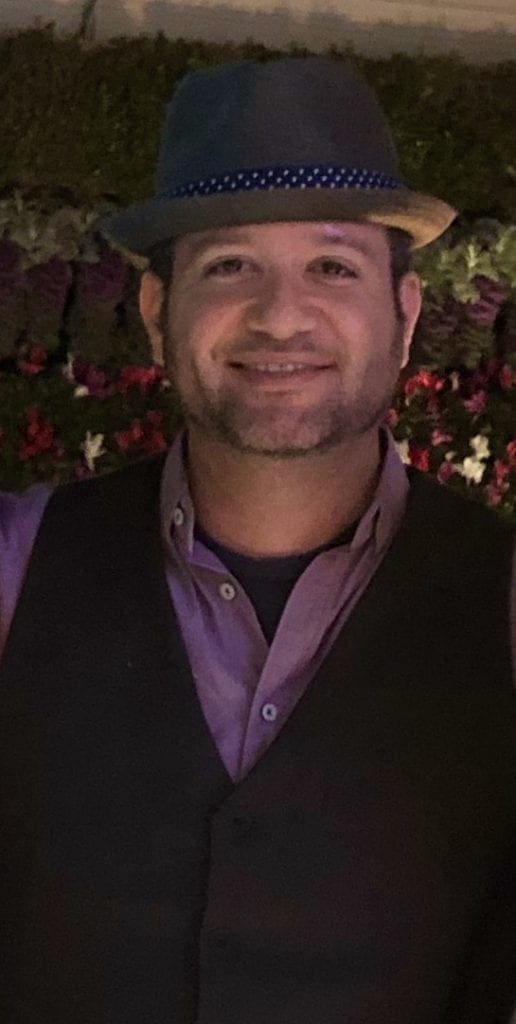 Blake Nubar is a successful ClickFunnels guru. He has built many sales funnel systems claiming to help anyone in any business niche to be able to "plug in" and let his systems run themselves on auto pilot after a short setup.
His Social Media Lead Machine is comprised of a lead-in PDF and a masterclass. The PDF is quite detailed at 84 pages and is packed with plenty of information a seasoned marketer could use to implement the strategies inside.
However, a less experienced marketer would still need to buy the masterclass to get his or her business off the ground. The masterclass claims to only take 90 minutes to implement, and Blake himself claims to have earned $25k with this same system in 9 days
Personally, I chose not to be an affiliate for this program. Not because I feel it's a scam, but more because, in my experience, "done for you" systems never pan out. Also, the idea of turning your Facebook page into a squeeze page filled with automation seems a bit cringeworthy to me.
If you're looking at this because you're interested in getting an online business off the ground, but you don't want to scare your Facebook friends away by turning them all into "clients", I highly recommend looking into affiliate marketing instead.
Check out my #1 recommendation for anyone looking to get started in affiliate marketing. The training is thorough, eye-opening, and I've had nothing but positives experiences from it.