I love photography almost as much as I love traveling. The two go hand in hand perfectly. One dilemma I've always had though: How to sell my photos online? Where are the best sites to sell my photos and what's required? How do you even get started? And is there an easier way to sell my photos so they don't get lost in the competition?
Most photographers would agree that understanding how to sell photos online and make money takes a little digging. You don't want to take pennies on the dollar for your captured moments. You also want to get your photos seen by the largest audience possible.
Try This Free Course to Sell Your Photos From Your Own Website & Drive Massive Targeted Traffic to Them!
---
When I first starting researching how to sell my photos online I didn't know where to start. Where's the best place to sell photos online? Are there sites where you can sell your photos online for a decent commission and not be asked to be exclusive to that site? This would mean being able to create revenue from multiple sites at once.
In this article, with video, I'm going to share with you my top 5 picks for best sites to sell your photos online. I'll share exactly how you can combine some of them together to maximize your revenue potential. I'll also connect you with a great free course for selling your photos from your own website.
---
---
How To Sell My Photos Online 2018 – 5 Best Sites For Photographers
---
What a great image they're using here, right? That look on Iggy Pop's face is all I needed. Sign me up!
As an update to that picture, there are over 125 million images in Alamy's collection. People from all over the world are uploading their portfolio to Alamy and you can too. They also give one of the highest commissions to photographers at 50% of each photo sold. Consequently, as a photography lover myself, I read this and immediately signed up.
Alamy determines the price of your photo once uploaded and is non-exclusive. This means you can sell your photos elsewhere as well. And more is better.
---
It may not be Iggy Pop, but that picture is still pretty sleek. Shutterstock is another very popular site for selling stock photos. As a result, they are in over 150 countries globally with a collection of over 194 million photos. So just like Alamy, you can feel very safe uploading your portfolio to Shutterstock. People from all over the world are doing it.
Earnings range from $0.25 to $120.00, depending on the customer's license.
Shutterstock doesn't have the high commissions per sale that Alamy does, but since they are also non-exclusive, why not sell on both platforms? I do. Having multiple sites where you sell your photos is an easy way to get more eyes on your photos.
---
Commissions for photos sold on iStock Photo range from 15% to 45%. iStock is also very popular because of the thriving community forums available to you upon joining. Forums are great for getting inspiration for future shots as well, so don't be shy about checking out what other people got.
iStock offers both exclusive and non-exclusive partnerships, with exclusive partnership royalties ranging from 22%-45%.
---
Fine Art America is an absolute favorite of mine. They offer a variety of ways for the customer to enjoy your fine art photos. From framed prints, to stretched canvases, to metal prints, to posters, to digital downloads, to iPhone cases and more, Fine Art America has got you covered.
Further, they take care of all the framing, shipping, and selling details. That's a big plus for me. I love a platform that takes care of all the little things and lets me concentrate on what's important. All you have to do is determine your price and collect your commissions.
You determine your markup on top of their base price. For example, if their base price for a 24″ x 36″ canvas print is $50 and you set your markup at $25, then the buyer pays $75 for the canvas print, and you earn $25. Easy peasy!
---
If you would rather sell your photos through your own site, this is the site for you. PhotoShelter is an e-commerce platform that integrates into almost any website or blog. That's a pretty big deal. It's nice to be able to keep your photography on your own real estate.
The platform includes cloud storage for your photos, some decent SEO (search engine optimization), and integrations for sharing over your favorite social media networks.
The Benefits of Selling Your Photography On Your Own Website
The majority of people who are selling their photos online start by uploading their photos to an established photo sharing platform. However, if you want to maximize your profits, it's time to consider an alternative.
Cut out the middle man (and the competition) by selling your photography on your own real estate. You call the shots. You pocket the profits.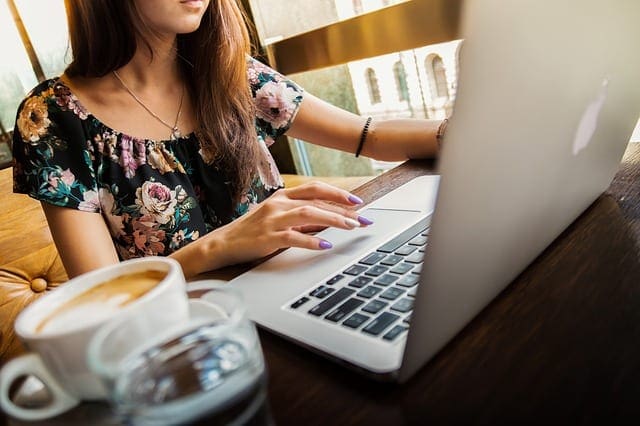 Never built a website before? Don't know where to start? Don't worry. There are very solid training platforms in place to lead you by the hand every step of the way.
No matter your skill level, you'll be walked through choosing a profitable niche (in this case photography), and then taken step by step through building a professional site that generates organic, creating quality content that attracts free traffic, and converting that traffic into revenue.
If you're entrepreneurial minded and serious about building a site that gets your photos the serious traffic they deserve, then you need to take a look at this free course for driving massive traffic to your photos and getting sale after sale..
Trust me, it's worth looking into.
---
---
---
Feedback, Follow, and Subscribe
There you have it. No more Googling "how to sell my photos online", right? You now know how to sell photos online and make money! And now that you know where to get your photos seen and sold, get out and start taking pictures!
What photo sharing websites do you use? What websites do you use to sell your photography? Are you a success story using one of the ones I listed above? Got a horror story after using one? Share your story or ask any question in the comments below.
When you create revenue from your passion, you're truly living life, and that's the aim of WorkFromYourLaptop.com. Do you agree with my picks? Let me know! I'm happy to hear your insights!
If you enjoyed this article, please subscribe to my Work From Your Laptop YouTube channel! And if you love travel adventures, follow me on Instagram @batmantravels!