I love photography almost as much as I love traveling. The two go hand in hand perfectly. Now for the million dollar question: How to sell my photos online?
Where are the best sites to sell my photos? Where can I get the highest royalties and most traffic? Are there sites where you can sell your photography online and not be asked to be exclusive to that site?
Understanding how to sell your photographs and make the most money can take a little digging. You don't want to take pennies on the dollar for your captured moments. You also want to get your photos seen by the largest audience possible.
Try This Free Course to Sell Your Photos From Your Own Website & Drive Massive Targeted Traffic to Them!
---
In this article, with video, I'm going to share with you my top 5 picks for best sites to sell your photos online. I'll share exactly how you can combine some of them together to maximize your revenue potential. I'll also connect you with a great free course for selling your photos from your own website that is an ABSOLUTE MUST for maximizing your sales and revenue potential!
---
---
How To Sell My Photos Online – 5 Best Websites with the Highest Royalties
---
Royalties: 20-60%, non-exclusive
Topping our list is Adobe Stock. Formerly known as Fotolia, Adobe Stock has been around 10+ years. With spectacular royalties, this is a definite "must" for photographers looking to sell their photos.
I'm sure you recognize the Adobe name. They are the creators of the immensely popular Photoshop and Lightroom photo editing programs.
This means every photo uploaded to Adobe Stock is available to be used in other Adobe applications reaching millions of users.
Royalties range from 20% all the way up to 60%. Adobe Stock is also non-exclusive, meaning the photos you upload to Adobe Stock can be sold on other websites as well. And more is better!
Royalties: 20-30%, non-exclusive
Shutterstock is another very popular site for selling stock photos. They're in over 150 countries globally with a collection of over 200 million photos and boast $500 million in sales to date!
What does this mean to you? It means people from all over the world are having success selling their photos with Shutterstock!
Royalties are solid, ranging from 20-30%. Shutterstock is also non-exclusive, so why not add this to your list of sites you're selling from? Having multiple sites where you sell your photos is an easy way to get more eyes on your photos.
Royalties: 50%, non-exclusive
Next on our list is Alamy. With over 195 million images in their collection, they are a very popular photo selling site with photographers.
They also give one of the highest commissions to photographers at 50% of each photo sold and, like the other two so far on this list, are non-exclusive.
Also to be noted is that Alamy determines the price of your photo once uploaded. With the amount of royalties they offer, this shouldn't be a sticking point.
High traffic, Full control of price points & display
Etsy isn't usually thought of a site where you can sell your photos online because in and of itself it isn't a photo selling site. However, from a traffic standpoint alone, you should consider Etsy for selling your work.
With over 30 million users, Etsy simply has more traffic than most other photo selling sites.
With Etsy you also have more control over your work. You set the price point and control how the photos are displayed. Don't sleep on this high traffic site.
Royalties: 30-60%, Both exclusive & non-exclusive tiers
Last on our list of Top 5 websites where you can sell your photos online is 500px. 500px allows you to create a portfolio of your images and offers some nice tools as well.
Are you an analytics junkie? Ever wondered how many times a photo was clicked or how any single photo ranks with the competition? 500px offers the Pulse Algorithm which shows how your photos stack up.
Images uploaded to 500px also get displayed in a Discovery page that is viewed by thousands.
Something that makes 500px stand out from the others on this list is they offer exclusive licensing with royalties at 60%. Don't worry, this doesn't mean you can't sell on other websites. It just means that you can't sell those exclusive photos on other websites.
500px offers non-exclusive royalties at 30%. So why not add this to your list of non-exclusive websites to sell on while having a small sub-niche of your photos available exclusively at 500px for that higher royalty tier?
And now, for my favorite of all these options for selling your photography online:
The Benefits of Selling Your Photography On Your Own Website
Yes, the vast majority of people who are selling their photos online start by uploading their photos to an established photo sharing platform. However, if you want to really maximize your profits, it's time to sell your photography on your own website!
Cut out the middle man (and the competition) by selling your photography on your own real estate. You call the shots. You pocket the profits.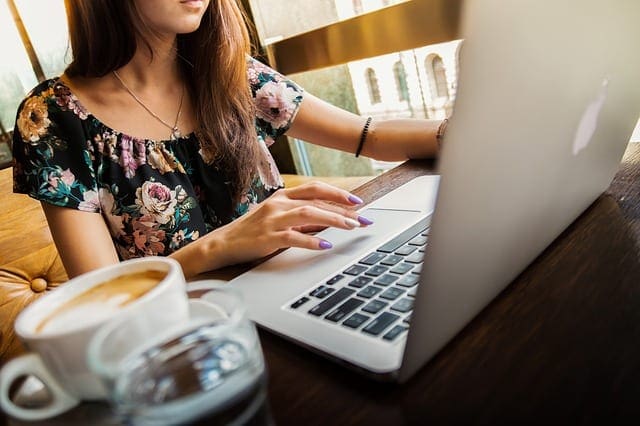 Never built a website before? Don't know where to start? Don't worry. There are very solid training platforms in place to lead you by the hand every step of the way.
My top recommendation is Wealthy Affiliate. As someone who had no background in building websites to generate revenue, Wealthy Affiliate was by far the most straightforward with the most tools and resources.
WA is an affiliate marketing training platform that focuses on teaching you to drive targeted, free traffic to your site, no matter the niche. And once you have traffic, you can monetize that traffic in countless ways, including (but not limited to) getting eyes on your photos and making consistent sales.
For the entrepreneur with a passion for photography, building a website around that passion that can generate $1000+/month relatively quickly should be #1 on your priority list.
Check out my review below with my own personal results!
---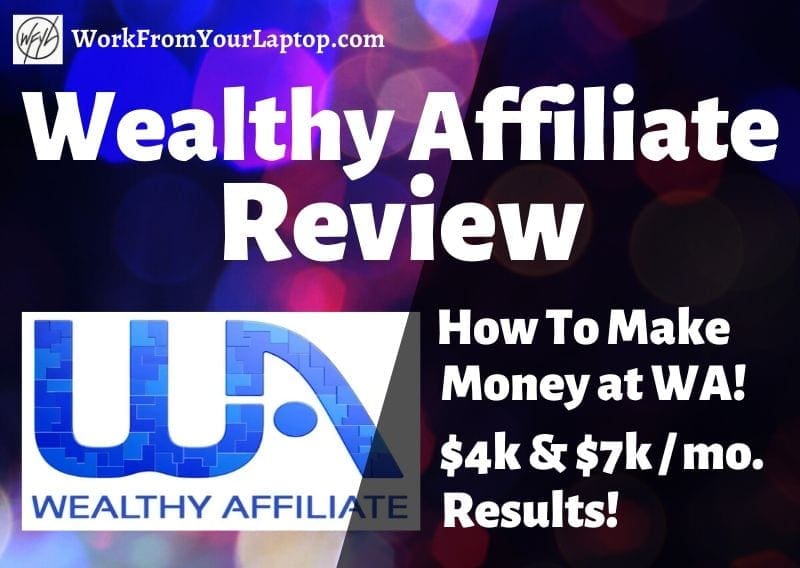 Read My Full Wealthy Affiliate Review
See why Wealthy Affiliate is my top recommendation for anyone looking to get started earning fast in affiliate marketing. Check out how it all works and see my personal results!
---
---
Summary
There you have it! No more Googling "how to sell my photos online", right? You now know how to get started selling your photography online and making money! And now that you know where to get your photos seen and sold, get out and start taking pictures!
What photo sharing websites do you use? What websites do you use to sell your photography? Are you a success story using one of the ones I listed above? Got a horror story after using one? Share your story or ask any question in the comments below.
When you create revenue from your passion, you're truly living life, and that's the aim of WorkFromYourLaptop.com. Do you agree with my picks? Let me know! I'm happy to hear your insights!
Feedback, Follow, and Subscribe!
As always, please like and share this article to your social media platforms. If you have any questions at all, please leave them in the comments section below. I always respond, and I look forward to connecting with you!
---