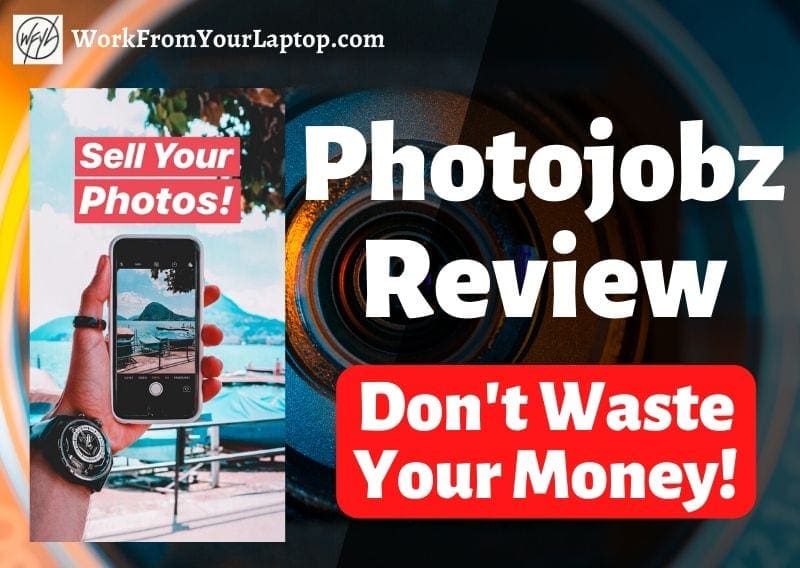 Have you seen the ads for Photojobz popping around online? In this Photojobz review you're going to see whether they are a reputable resource for selling your photos online or not.
Can you upload your everyday photos to Photojobz and earn commissions? How much does Photojobz cost and what do you get for your monthly membership dues? Is Photojobz a great way to sell your photography online or a total waste of time?
Unfortunately for me, what I thought I was going to get and what I actually got were two completely different things.
Get Started Free with the Best Affiliate Marketing Training Online and Turn Your Own Photo Website Into $$$!
---
Photojobz Review – Great Way to Sell Photos Online or Waste of Time?
Watch my video below and get a sneak peek of what you get when you buy membership into Photojobz. Is this a great way to sell your photos online or a complete waste of time?
---
---
What is Photojobz and How Does it Work?
I first heard about Photojobz after publishing this article on how to sell your photos online. Soon after publishing, I started getting lots of spam bot comments with links to the Photojobz website.
It is a HUGE red flag when a business uses spam bots to advertise with unsolicited comments and links back to their website.
Since publishing reviews on online opportunities is what I do, I decided to take a look at the website for myself. At first glance it presented itself much like any other stock photography website.
What I found out is that Photojobz isn't a stock photography website at all. A ClickBank product, it is simply a collection of eBooks and very basic videos with common sense info on how to get started selling your photos online.
There wasn't anything special about this info, and most was common sense. The most surprising part is that they charge monthly membership dues for information you could easily find for yourself online.
How Much Does Photojobz Cost?
– $1 for the first 5 days
– $27/month thereafter
The one good thing I found about this service is, since it is a ClickBank product, it has a 60 day money back guarantee.
Photojobz Membership Area
Upon arriving in the membership area, you're greeted by a tab filled page linking to resources like videos, eBooks, and links. The tabs include:
Sell Your Photos Video Training
Sell Your Photos Guides
Upload Your Photos
Digital Camera Guides
Digital Photography Mastery
Ultimate Photoshop Training Videos
Photoshop and Photography Guides
Photo Editing Tools
Premium Photography Jobs
Stock Photos Agencies
The screenshot above shows 2 of the 7 videos that make up the "Photo Video Training". These are very short videos, averaging just over a minute in length.
Some of the "photo tips" included in the video training:
"Only high quality photos will be accepted into stock photography sites."
"If you're going to take high quality photos, you'll need to buy high quality gear."
There is little to nothing presented in these videos that I didn't already know, and I'm no expert on photography.
Still, I assumed that all these eBooks and video tutorials were simply being used to lay a well rounded foundation for this site. What does it matter if it's common sense type stuff? If the photos I upload to the Photojobz audience get seen and sold, what do I care, right?
However, when I got to the "Upload Your Photos" tab, reality set in.
The "Upload Your Photos" tab just opens up some links to the most common stock photography websites that you could EASILY find for yourself online, such as:
Shutterstock
Adobe Stock
Alamy
Crestock
500px
Fotolia
Dreamstime
BigStockPhoto
123RF
CanStockPhoto
PhotoStockPlus
This begs the question, "What exactly am I being charged $27/month for?" It's not like your monthly dues to Photojobz give you unlimited access to these other stock photo sites for free. You'd still have to pay there too. It's really bizarre to try to wrap your mind around.
And if that wasn't bizarre enough, there is a Premium Photography Jobs tab. This gives you access to completely random job listings, such as:
Maybe there's someone out there sitting in Norman, Oklahoma who's reading this right now screaming, "JACKPOT!!!" But it seems pretty random to me and completely bizarre. Would you pay $27/month for this?
Something else that I found just a little suspicious after doing my research is that there are seemingly no reviews that go into detail about what Photojobz is. The ones I saw reviewed it as "Great", with one reviewer telling of his continued commissions he's receiving for a hamburger photo thanks to Photojobz.
Seems a little fishy to me, but that's just my opinion.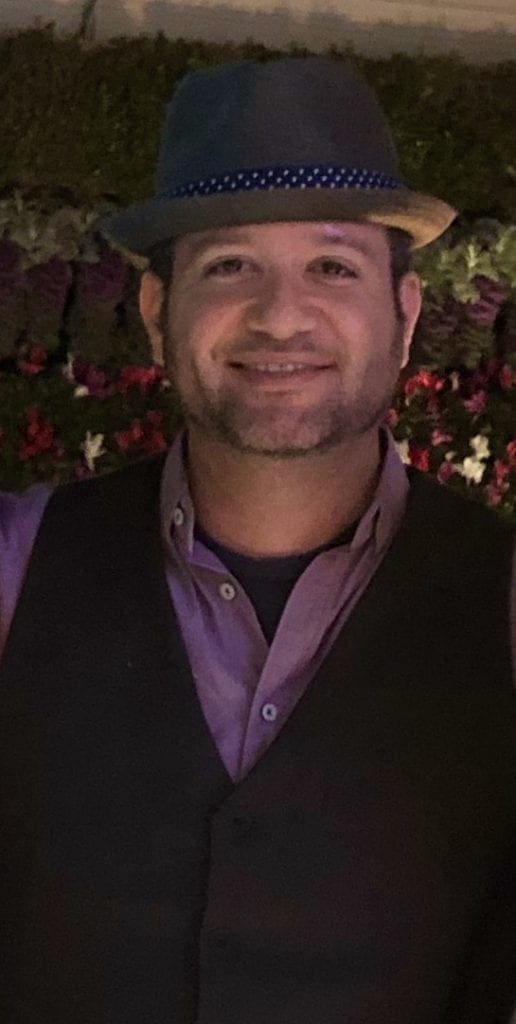 Photojobz is an online website that give some very basic resources for people looking to sell their photos online. They charge a monthly membership, however the information they provide through eBooks and video tutorials is freely available online.
Unlike stock photography sites that charge a monthly premium in exchange for getting your photography viewed by thousands, Photojobs only provides links to these stock photography sites and the value of what you receive for a monthly membership is questionable.
If you're looking to get started selling your photos online, check out my full article below. Take the next step in turning your hobby into a real business you can call your own!
---
Get Started Selling Your Photos Online!
Where are the best sites to sell my photos? Where can I get the highest royalties and most traffic? Check out my list of Top 5 Websites to get started!
---
Feedback, Follow, and Subscribe!
I hope you enjoyed this article! Please follow me on Instagram and YouTube! If you have any questions at all, leave them in the comments section below. I always respond, and I look forward to connecting with you!
---