So you want to be a blogger. Maybe you don't quite understand how bloggers make their money, BUT you're willing to learn. The very first step you'll need to take is knowing how to choose a profitable niche for a blog.
This is usually the first obstacle that keeps many bloggers up at night. And the reason? It's because of overthinking.
I'm going to show you why it is so vitally important to not wreck your brain by trying to uncover an untapped, completely hidden gold mine, and instead go after a niche you have a genuine interest in.
Get Started FREE With the Best Affiliate Marketing Training Online!
---
Why is something so simple seem so impossible for our blogging brain? Check out the video below to understand the keys to turning your passion into a real business you can call your own. Let's dive in, shall we?
---
---
How to Choose a Profitable Niche for a Blog – Turn Your Passion Into Cash
First of all, what is a niche?
---
---
The definition of niche that I want to focus on is the one highlighted in the definition above: "a specialized segment of the market for a particular kind of product or service."
In other words, a niche is anything with a target audience.
So, for anything you can think of where there is a product or service available and there is a target audience looking to buy it, that can be a profitable niche. This is the point where a blogger's brain can hit the wall.
"So how do I choose a profitable target audience when literally everything can have a profitable target audience?
---
---
Choose a Niche You Have a Passion For or Genuine Interest In
Relevance is key here. You know when you're talking to someone and they're telling you a story that is so completely uninteresting that you wonder if they're as bored telling it as you are listening to it?
This is what happens when you attempt to communicate information that you don't have a genuine interest in. The spark isn't there, the listener gets bored, and the message goes nowhere fast.
The reality with profitable niches is that any niche can be a profitable niche when done right. So, if you want to make life easier on yourself, choose one that you have a genuine interest in. This puts you smack dab in the middle of your target audience.
And this is what makes you relevant.
So many bloggers forget that the absolute key to building traffic is relevance. Without traffic you have no revenue potential. And when you have an audience that doesn't connect with the author, your niche is doomed to fail.
It's very true, that a seasoned blogger can probably write about just about anything and his or her words will ooze with enthusiasm and relevance regardless of the niche. Fair enough.
But if you're not that seasoned blogger, start with something you actually like first. Don't worry if you think it's dumb. There are literally thousands of people out there desperately seeking out that niche.
Maybe you have a passion for vegan diets, or newborn baby clothes, or woodworking. Don't listen to the part of our brain that says all those niches are already "saturated". There is a surefire way to get past the "saturation" and find the all elusive highly converting target audience.
This brings us to our next point:
Be Specific With Your Niche
The way to get through any "saturation" is through specificity. For example, if you have a passion for basketball, you could absolutely make it a profitable niche. But you'll have to start with narrowing it down.
Basketball as a niche is way to general. Men's basketball shoes, on the other hand, is much tighter and absolutely profitable.
Think about your potential target audience arriving at your website. If they arrive looking for men's basketball shoes and see that your entire site is dedicated to the one and only thing they're looking for…
Bingo, bango!
Laser focus in your niche translates to a much higher conversion percentage.
A conversion is simply when your audience goes from passive reading to actively buying. Show your audience exactly what they're looking for at just the right time in their customer purchase lifecycle and you have yourself a conversion.
Even a powerhouse like Amazon didn't start off by selling ever single item known to man like they do now. They started with books. That's it.
So you may ask, "But why would anybody buy from me?" Well through affiliate marketing, they're NOT buying from you. They're buying from the trusted merchants they know and love.
So how do you get paid? I'm glad you asked.
---
---
How Does Affiliate Marketing Work? What are the Steps to Take After Choosing a Niche Market?
---
---
In a nutshell, affiliate marketing is simply connecting people online with the products and services they're already looking for. The trusted merchants your target audiences know and love will pay you commission after commission for getting for every conversion made.
As you're going to find out, there are thousands of affiliate programs out there, ripe for the taking. Doing a quick Google search of "your niche + affiliate programs" will pull up page after page of great affiliate programs that are free to join.
Have a passion for photography and DSLR cameras?
---
---
Now you're starting to understand why that profitable niche can be so profitable. And with this lucrative industry, when you get trained right, you set yourself up for massive success.
Thankfully there are many affiliate marketing training websites where you can learn the craft. From full training courses to one-off modules, you can check out my article here showcasing 10 great options.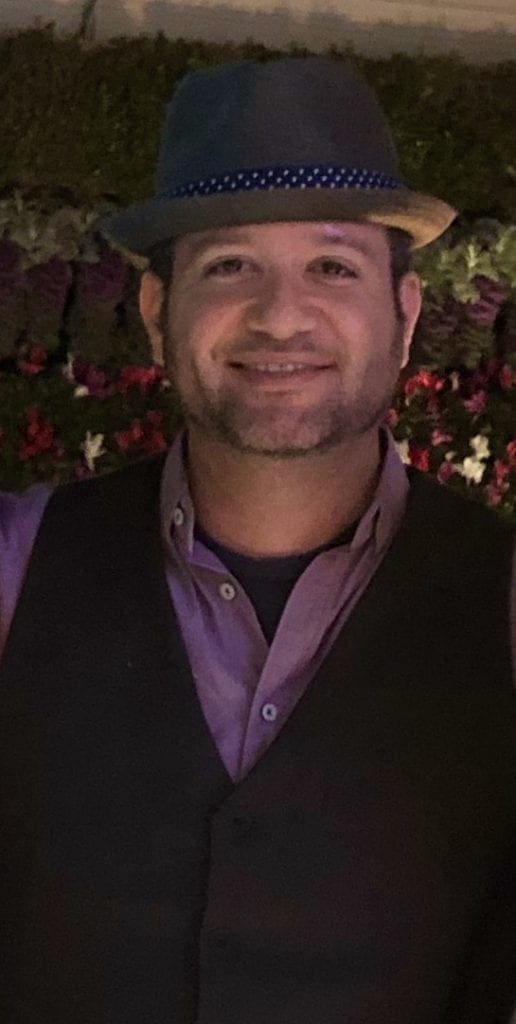 Any niche can be profitable when done right. It's vitally important to choose based on passion and interest rather than what you feel might be an untapped resource or high ticket market.
Equally as important, you need to start with a tight, specific niche. This allows you to find your target audience at the point in the customer purchase lifecycle where they're ready to buy and find exactly what they're looking for on your website.
Unlike a traditional brick and mortar business, your target audience is a global one. From basketball shoes to DSLR cameras, through affiliate marketing, you can profit consistently from the millions of people looking to buy in this vast online marketplace.
If online business is something you want to learn right, check out my #1 recommendation for anyone looking to get started in affiliate marketing. The training is thorough, and I've had nothing but positive experiences from it.
And now, onto step 2…
---
Deep Dive Into the Affiliate Marketing Process, Step by Step
Watch this process that you've been a part of countless times without even realizing it. Warning: you may start to hear "cha-ching!" noises repeatedly in your head!
---
Feedback, Follow, and Subscribe!
I hope you enjoyed this article! Please follow me on Instagram and YouTube! If you have any questions at all, leave them in the comments section below. I always respond, and I look forward to connecting with you!
---