Have you heard of the all new Awol Academy Reboot called Fullstaq Marketer? Is Fullstaq Marketer a scam?
Can its founder Keala Kanae possibly back up his ultra bold statement that you will earn $15k in your first 90 days with this program? Let's dive in for a closer look and see if there's a Fullstaq Marketer scam going on.
If you're familiar with the Awol Academy affiliate marketing training platform, then you know that after its short run from 2015-2019, its founders Keala Kanae and Kameron George went their separate ways. Keala Kanae is now bringing us all that Awol Academy training and more with this revised, updated take on digital marketing training.
Don't want to spend $6k? Get started FREE with the best affiliate marketing training online!
---
Will this updated version follow the same Awol Academy pattern of EXTREMELY high price points and a la carte training modules? Will this training cost you a similar $15k-$20k when it's all said and done?
Fullstaq Marketer Scam Review – Is Fullstaq Marketer a Scam?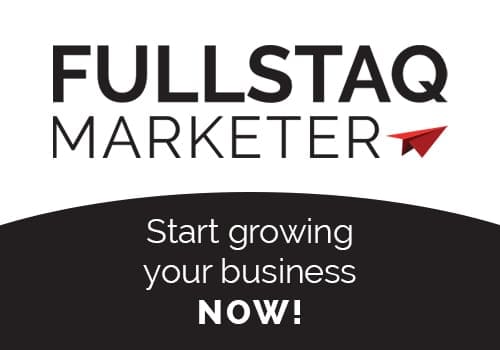 Watch my Fullstaq Marketer review video below and get a full understanding of what to expect. We'll take a deep dive into parallels between Fullstaq Marketer and Awol Academy to understand what Fullstaq training will cover along with price points.
---
---
What is Fullstaq Marketer & Why Did Awol Academy Need a Reboot?
Fullstaq Marketer is the brainchild of founder Keala Kanae. A seasoned, successful digital marketeing guru, you're likely to see him popping up on YouTube, social media, and basically anywhere else there's an audience.
---
---
If you listen to his story, you'll learn he was tired of working dead end jobs at coffeeshops, etc., and set off on a mission to build his own empire. Like him or hate him, in 2015 he did just that.
He and partner Kameron George created Awol Academy. Awol Academy was a VERY high-ticket digital marketing training platform that promised to take you from zero to hero FAST.
The problem with Awol Academy was the pricing. With expensive a la carte style training modules you needed to continue to buy to succeed, the unsuspecting customer would buy into Awol Academy with the first training module at the low, low price of $99 not realizing the full training would end up costing $15-$20k!
After some fallout over the overpricing of training & reports of an ultra low 3% success rate, Awol Academy died.
Fullstaq Marketer's Training Modules
---
---
Fullstaq Marketer is made up of 4 a la carte training modules:
Fullstaq Accelerator
Traffic Labs
Conversion Labs
and Masters Labs.
Each covers a variety of elements crucial to digital marketing entrepreneurs looking to be successful in this very lucrative field.
At the time of this posting, pricing isn't available on the website. However, by examining some deep parallels between the Fullstaq Marketer site and the old Awol Academy site, we can gain huge insight into both what the training will consist of and the all important price points we can expect.
Fullstaq Accelerator – $997
---
---
The first training module is called Fullstaq Accelerator, and it's actually 4 modules in 1.
This is your introductory module that covers the foundational elements of your business.
"Fullstaq 101 provides the core elements needed to create a rock solid foundation for your future career in freelance digital marketing. The starting point of your journey is just as important as the destination and Fullstaq 101 assists in providing you with a clear path from point A to point B."
This module is all about connecting you with support and a large like-minded community.
"Within Fullstaq Onboarding, you're able to quickly set yourself up with a massive community of fellow aspiring and veteran online entrepreneurs who support your vision of greatness.
This module focuses on creating a successful mindset.
"Inside of Fullstaq Edge, you'll be taken on a "mind bending" ride as Keala unveils the cutting edge mindset shifts that all elite level leaders possess and apply in order to succeed.
This module gets you set up your website, tracking system, lead capture pages, and more.
If you're familiar with Awol Academy, you might recognize that the description for Funnel Labs exactly matches the description for Awol's Pro Academy.
---
---
This means that we can expect Funnel Labs to be an updated version of the training available in Pro Academy. This pattern continues with the rest of the modules.
---
---
Fullstaq Marketer's Traffic Labs is the updated version of Awol Academy's Traffic Academy. We can expect it to cover how to generate a flood of website visitors that convert.
Conversion Labs (Coming Soon)
---
---
Following the same pattern, Fullstaq Marketer's Conversion Labs is the updated, revamped version of Awol Academy's Conversion Academy. This module promises to deliver an understanding of how "hypnotic" language, story telling, persuasive copy, and more will create an "irresistible" desire for your audience to take action and convert.
Masters Labs (Coming Soon)
---
---
Fullstaq Marketer's Masters Labs is the updated version of Awol Academy's Masters Academy. This will cover handling the finances of your business from money management to tax planning, investing, and more.
Fullstaq Elite (All Training Modules PLUS personal access to Keala Kanae) – $5997
The final module within Fullstaq Marketer will be Fullstaq Elite.
Even though this module isn't mentioned within the Fullstaq Marketer website, it follows the exact same pattern as Awol Elite from Awol Academy.
This package will include all the training modules PLUS personal, private access to the founder Keala Kanae for private teaching and mentorship.
Fullstaq Marketer's Affiliate Program
If you choose to, you can decide to promote Fullstaq Marketer and earn up to 50% commissions on all sales you make. 50% commission on such a high ticket item would be substantial.
Fullstaq Marketer Pros and Cons
---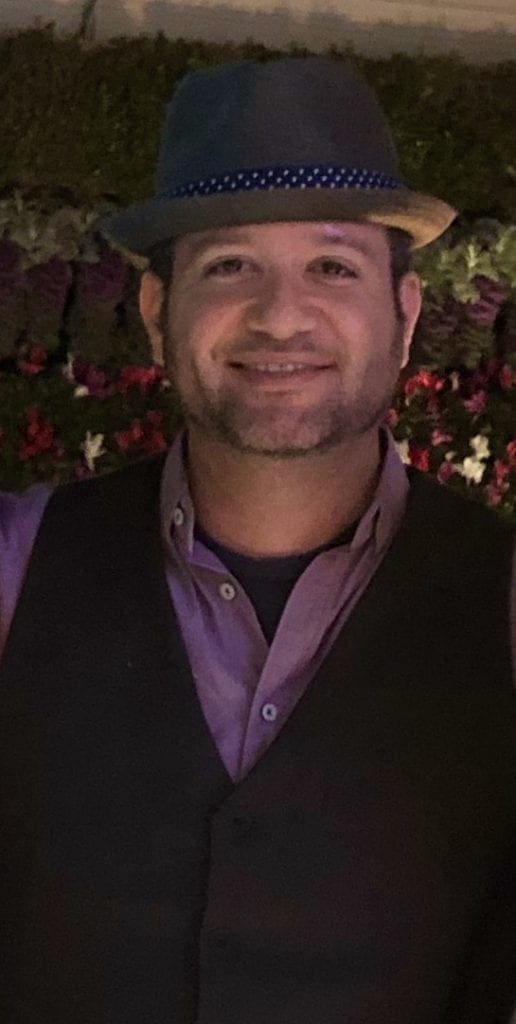 Fullstaq Marketer follows pretty much the same exact pattern as its predecessor Awol Academy: High-ticket a la carte training filled with upsells. If you have this amount of money and are ok with the price points, then more power to you. You will get substantial training from a seasoned affiliate marketing mentor and guru.
There is a money back guarantee as well. However, depending on the module you buy, not enough time is given (14-30 days) to test whether the training is working.
Personally, knowing that the previous version (Awol Academy) only had a reported 3% success rate, I would be cautious with how I spent my money with this program. There is no free version, so tread carefully.
If you can clearly see from these price points that you won't have the revenue to invest into this training to see it through to the end, I highly recommend checking out my top recommendation for affiliate marketing training that won't break the bank.
Feedback, Follow, and Subscribe!
I hope you enjoyed this article! Please follow me on Instagram and YouTube! If you have any questions at all, leave them in the comments section below. I always respond, and I look forward to connecting with you!
---