Have you ever come upon a "business opportunity" that just seemed way too shady from the get go? Easy1Up was exactly that for me. So, what is Easy1up.com anyway?
Easy1Up.com is a website that, from the outside looking in, offers an opportunity for people to buy and then resell their choice of 5 different training courses. You get to keep 100% of sales commissions and that you'll have your investment back immediately after just 1 sale. Sounds great, right?
Except when you realize the training courses are really an afterthought and the whole compensation plan is just a cash gifting pyramid scheme.
Tired of Cash Gifting Schemes? Get Started Free with the Best Affiliate marketing Training Online!
---
Let's dive into this Easy1Up review and expose all the red flags that, in my opinion, you should avoid at all costs.
What Is Easy1Up.com? – How This Cash Gifting Scheme Stays Legal
Watch the following video to dive into the bizarre world of cash gifting. There are red flags everywhere. See if you can spot them.
---
---
I first became aware of Easy1Up.com after a spam comment was left on one of my YouTube videos. The comment had a link to a bizarre website where a gentleman had created a video showing an "incredible opportunity" that was going to give you $1000 paydays.
In this video, he links to Easy1Up.com. And this is when I saw firsthand just how this bizarre cash gifting sheme worked.
---
---
At the top of the Easy1Up.com website there's a video that explains how it all works.
There are 5 different courses available for purchase that teach all different aspects of online marketing. You're going to buy the marketing course of your choice, preferably the $1000 course because that's where you get the biggest payout, and then through what they call their "Reverse 1 Up System" you'll have others repeat this process over and over to infinity and you'll be getting $1000 payouts!
That business plan alone should raise an alert in your brain. Let's take a look at the courses.
---
---
Here's a quick breakdown of the courses:
Elevation Basic: Social Media Lead Generation
Elevation Elite: YouTube and Udemy Video Marketing
Vertex: Affiliate Marketing
Vertex Elite: Free Traffic & Dropshipping
Vertex Pro: Facebook Paid Marketing Ads
As an example, if you take a look at the "Vertex" course pictured above. It talks about going in depth into affiliate marketing. Affiliate marketing is, in my opinion, a spectacular way to make money online. It's how I earn revenue and it's the whole reason behind this website.
However, absolutely 0% of the Easy1Up.com business plan has anything to do with earning money through any of the systems you learn in ANY of the content in ANY of the modules.
These courses are truly just the "product" that a scheme like this needs to stay legal. They may as well be video courses on how to change out your garbage disposal. They have nothing to do with your business at all.
So how exactly are you supposed to get $1000 paydays?
The Easy1Up.com "Reverse 1 Up System"
In the Reverse 1 up system, you first choose which of the course modules you're going to buy. You pay the amount plus an "admin fee" that goes to Easy1Up. 100% of this sale goes to the person who sent you this "opportunity".
Now you send this same opportunity out to the world. When someone you sent this to buys a course module, the admin fee goes to Easy1Up and 100% of this sale goes to you. (You can see how this works visually at 3:39 – 4:45 in my video above.)
Here's the pricing breakdown for the courses:
Elevation Basic: $25 + $5 admin fee
Elevation Elite: $100 + $10 admin fee
Vertex: Affiliate Marketing: $250 + $25 admin fee
Vertex Elite: Free Traffic & Dropshipping: $500 + $50 admin fee
Vertex Pro: Facebook Paid Marketing Ads: $1000 + $100 admin fee
Where the Reverse 1 Up kicks in is with the second sale. 100% of your second sale goes to the person above you. But don't worry, you're not missing out on a sale, because for every single person you bring this opportunity to, their second sale goes to you to infinity.
People of earth: any opportunity that looks or sounds like this is NOT one worth jumping into. This is cash gifting 101 and it DOES NOT pan out!!
A key component of this is that Easy1Up makes their money right away. They get their "admin fee" every single time a sale is made. In other words, when you buy Vertex Pro, Easy1Up is basically selling it to you for $100, or their "admin fee". You're now tasked with selling this to others for $1000.
Easy1Up.com Pros and Cons
---
---
Final Thoughts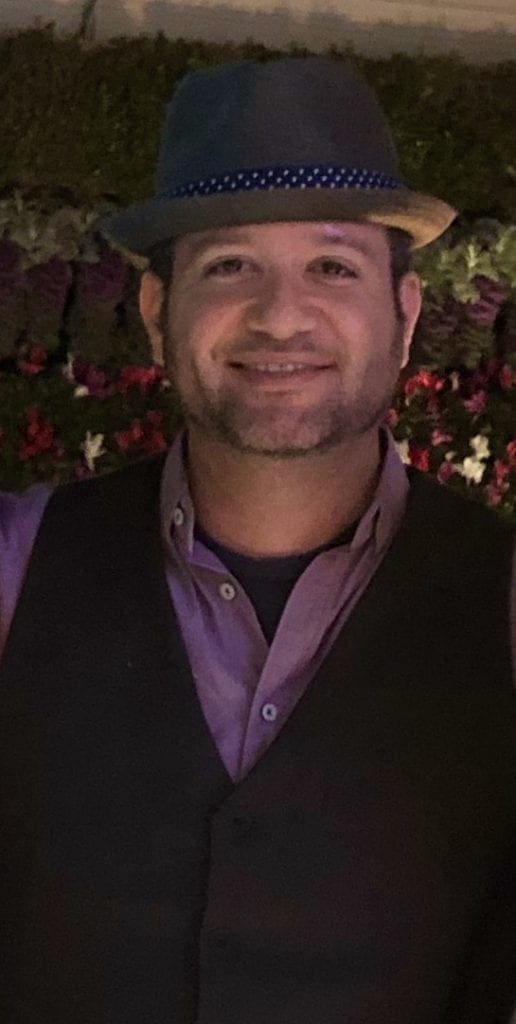 Cash gifting and pyramid schemes have been around since schemes began. They always look for a shortcut to earning real money. They're built to prey on the gullible and desperate, and you should stay as far away from them as possible.
Easy1Up.com uses a form of both with their business plan. They stay legal by having an actual "product" they're selling: their 5 course modules. They sell these for an "admin fee" to people jumping into this system.
The course modules cover different aspects of online marketing but have nothing to do with how your build your successful Easy1Up business. Instead, your success relies completely on the convoluted Reverse 1 Up system that promises $1000 paydays to suckers desperate for quick money for nothing. Don't be a sucker.
There are much better ways to earn real revenue online. Affiliate marketing is much more straightforward, lucrative, and sustainable. Check out my #1 recommendation for anyone looking to get trained in affiliate marketing the right way. The training is thorough and I've had nothing but positives experiences with it.
Feedback, Follow, and Subscribe!
I hope you enjoyed this article! Please follow me on Instagram and YouTube! If you have any questions at all, leave them in the comments section below. I always respond, and I look forward to connecting with you!
---