You've probably seen their ads on social media. "Get paid to take surveys online!" So how does it work? How much can you get paid? Is there a Swagbucks.com scam going on? Swagbucks, scam or legit?
Swagbucks jumped on the scene and described a way for everyone to make money online with ease. With so many people looking to earn revenue online, many look for the easiest ways to do it.
Is Swagbucks free? And more importantly, is Swagbucks worth it? This Swagbucks review takes aim at these questions and more.
Forget Boring Surveys! Get Started FREE With the Best Affiliate Marketing Training Online!
---
Swagbucks Scam or Legit? – Swagbucks.com Scam – Swagbucks Reviews
---
---
So many opportunities are out there on the internet that promise making money online with ease. Some are obviously shady and easier to spot like this cash gifting scam.
If you've spent the time researching get rich quick schemes like I have then you know that many of these "opportunities" are more focused on emptying your bank account than they are training you for success.
So where does taking "fun surveys online" stack up? In this Swagbucks scam review I'm going to show you exactly how Swagbucks works, how much they pay out, and if it's really worth your time to look into this popular internet opportunity.
Watch the following video and dive inside Swagbucks. I'll give you a peek inside a typical Swagbucks survey, show you how they pay out, and if it's worth it.
---
---
What is Swagbucks and how does it work?
How much does Swagbucks cost to join?
$0.
You can join Swagbucks free of charge. It's not a free "trial", it's truly free.
Normally this is a huge positive and very appealing. But as I'm about to detail, you should definitely think about how valuable your time is. Just how much "fun" are these surveys anyway and how much can you make with Swagbucks?
Swagbucks has a catchy name and boasts the ability of its members to earn income and gift cards online by taking fun surveys, shopping at a variety of retailers, playing games, watching funny videos, and surfing the web.
It is VERY similar to another popular survey taking site called Clixsense. Heard of that one? Read my Clixsense scam review here.
Who owns Swagbucks?
Swagbucks is owned and operated by its parent company Prodege, a provider of digital services.
Website:
www.swagbucks.com
---
---
Swagbucks Pros and Cons
Pros:
If taking surveys online is your passion then Swagbucks is for you!
Do you sense the sarcasm?
To be fair though, you can earn swag bucks for doing tasks that you are doing anyway like shopping with specific merchants or making searches online.
So if you're planning on buying something from a particular merchant anyway, you might as well go through Swagbucks and earn some cash back. It'll only be a few cents on the dollar, but that's something.
Also, there is no Swagbucks scam going on here. A scam would promise you something and never deliver. Swagbucks, while not exactly a churning money maker, is 100% legit.
While some have complained about not getting paid from Swagbucks, or doing lots of work and then having the platform freeze on them, these are errors that are not intentional.
Cons:
It is simply not worth your time to take long surveys for the amount of Swagbucks you're promised.
How many SB equal a dollar? The answer to that is 100.
That's right, 1 SB is only worth $.01 US or 1 PENNY.
Also, Swagbucks surveys are MIND NUMBING. They're not fun. They're not easy. And they take time too. Sometimes you're spending over an hour for the equivalent of only a couple of dollars.
Your time should be much more valuable to you than that.
It can take over a month for your rewards to show up in your account. For some surveys, you'll see a disclaimer to be prepared to wait 4-6 weeks before you get paid. That's no bueno.
You get paid in gift cards. You can choose to redeem your Swagbucks into a variety of different gift cards, but they're still gift cards. Now, if you use PayPal, there is an option to redeem it for a PayPal cash card, which, if you use PayPal, is as good as cash.
Swagbucks is comparable to couponing. With couponing you save a little money here and there, right? Same with Swagbucks. You'll earn a few cents here, a dollar there, and over the course of a year it can act like a piggy bank accumulating change.
Is Swagbucks Worth It?
So let's talk about these "fun" online surveys.
Let's be absolutely clear on something: There is nothing fun about taking swagbucks online surveys.
---
---
These surveys are more than a little boring. Picture yourself kneeling down and praying "Please God never make me log in and take another Swagbucks survey again!"
Further, they're not exactly short surveys either. Most are 15 minutes and up, and in the video above you see the example of a 75 minute survey for the whopping reward of 300 SB or $3.
But let's say my tastes are different than yours. Maybe you find the act of taking surveys and some of the other tasks they ask of you to be relaxing. How much can you expect to make daily?
A Daily Swagbucks Earning Routine
Here are a few daily tasks besides taking surveys that you can complete along with their value:
Using the toolbar atleast once daily – 1 SB/day ($.01 US)
Taking the daily poll – 1 SB/day ($.01 US)
Download the Swagbucks TV app and have it running continuously daily  – 40 SB/day ($.40 US)
Download the EntertaiNow app and have it running continuously daily – 30 SB/day ($.30 US)
That's a whopping $0.72 US daily. But there are some who will see the glass half full and say, "Hey do this for 100 days and you've made $72!" This is true, and I do applaud the positive outlook.
So let's say you make it a part of your routine to have your morning cup of coffee, complete Swagbucks daily "To Do" list, then take 2 short surveys. Depending on the surveys that morning routine could add up to 100-250 SB per day. In addition, you take advantage of the "Shop and Earn" aspect of Swagbucks which allows you to earn SB by shopping with specific merchants.
On top of that, maybe every month or so you receive a promotional email from Swagbucks and take advantage of a nice Hulu promotion or something similar where you get around 2000 SB for just signing up.
By the end of the year I would calculate that you'd have a decent amount of earnings for your time.
Are There Times When Swagbucks Doesn't Pay Out?
I found that there are quite a few complaints of Swagbucks not paying out. It probably only happens every now and again, and there's probably a good reason why it happened in each case.
The problem is that when this happens a few times people start to question whether Swagbucks is a scam or legit.
Here are two examples.
---
Hey, I'd be upset too if I took a 20 minute survey and 18 minutes into it found out I didn't "qualify" . Earning 1 penny for my wasted time would be enough to make me never do another survey again.
However, in all fairness, I feel these are isolated incidents. I don't feel like Swagbucks is intentionally ripping people off. There are multiple ways to redeem your SB including Amazon gift cards and even a PayPal cash redemption.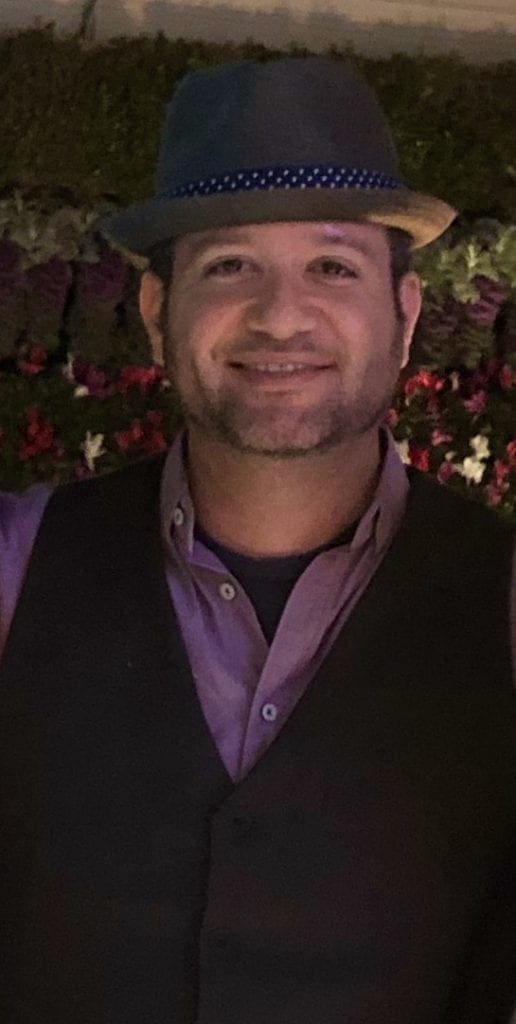 Swagbucks is not a scam. However, that being said, it's simply not a reliable way to earn any type of significant income online. Your time is worth way more than pennies on the dollar.
The surveys are a tedious & time consuming. And even if you had programs running continuously to earn swagbucks daily in the background, in my opinion it takes way too to have earned an amount worth talking about.
However, if you're someone who doesn't mind surveys and you like taking advantage of the "Shop and Earn" aspect, you may find some value with Swagbucks. Much like couponing, you may enjoy the slow accumulation of SB over time.
There are just better ways to make money online. Affiliate marketing is how I do it. If turning a website into revenue is something you're interested in, check out my top recommendation for affiliate marketing training. The training is thorough and I've had nothing but positives experiences from it.
Feedback, Follow, and Subscribe!
I hope you enjoyed this article! Please follow me on Instagram and YouTube! If you have any questions at all, leave them in the comments section below. I always respond, and I look forward to connecting with you!
---