Have you seen the ads for John Crestani's Super Affiliate System? Is there a John Crestani Super Affiliate scam going on? Or is this affiliate marketing training program legit and a good fit for the newbie affiliate marketer?
It's questions like these that can make entrepreneurial minded people very gun shy when it comes to choosing a training program. How much is this going to cost me when it's all said and done? Is this all hype? Can I even believe the testimonials?
In this John Crestani Super Affiliate scam review we'll take a look at who John Crestani is and how he got his notoriety. I'll give an overview of the training he offers, its pricing, complaints, pros and cons, and if I think it's a good option for anyone getting started with affiliate marketing.
Get Started FREE With the Best Affiliate Marketing Training Online!
---
John Crestani Super Affiliate Scam? Is This Legit Training or High Ticket Hype?
Watch the following video and see if this affiliate marketing system using paid ads is a good fit for a brand new affiliate marketer. Should the brand new marketer dive head first into ad spend? See for yourself.
---
---
John Crestani is one of those self driven people who was so stubborn with his own success that he was bound to find it. He drew inspiration from "The 4 Hour Work Week" by Tim Ferriss. Having read that book, I can see why.
Not happy with the normal 9 to 5, he was determined to work from his laptop and be his own boss. Along the way he landed a job with a marketing firm focused on running pay-per-click campaigns online. He found that he was really good at it.
This is where he found that running paid ads was right in his wheelhouse. He ultimately built his Super Affiliate System that focuses on teaching others how to capitalize on his system of running paid ads for profit.
IMJetset & Super Affiliate System
I found John Crestani after getting multiple spam comments on my YouTube videos for something called IMJetset. "How to Earn a 6 Figure Side Income Online!"
---
---
Now, there are huge red flags that go up when a spam bot is leaving unsolicited comments about an internet marketing opportunity with unrealistic claims like "how to earn a 6 figure side income online".
So after seeing this same ad multiple times, red flags and all, I knew I had to review it. I signed up for the webinar to see what it was all about.
Super Affiliate System & Its Slightly Cringeworthy Webinar
---
---
I'm going to be honest with you. Sitting through this painfully long webinar was difficult. I lasted an hour and a half and couldn't take it anymore. Plus, it was really cringeworthy and almost comedic starting off, filled with all the internet guru cliches you could think of.
The webinar begins inside the cockpit of a helicopter. You see John in this helicopter landing at a large property. The landing is captured from multiple video angles and I'm like, "Ok, he's adding a little production value to start this webinar."
As he gets out of the helicopter, several people rush up to him, taping a microphone to his chest, putting a mic pack on him. He asks, "Is the webinar starting? Is this on? Can they hear me?" John then makes his way inside the property, saying hi to girls in bikinis along the way.
Come on, man. This has got to be a joke, right?
"Ok guys, sorry I'm running a little late, but we're going to go ahead and get this webinar started. It's a packed house, so let me know in the chat box if you can hear me ok. " He sits down at a large desk with a laptop open, and, oh yeah, tons of loose cash piled all over the desk.
---
---
Maybe this was just his way of spicing up a webinar. But he's also got to be assuming his audience is completely stupid if we're to believe this is live. The chat area of the webinar conveniently tells you that "public chat is turned off, so you won't see anyone else's questions, but don't worry, John can see you."
Riiiiight.
There's a lot of filler in this webinar, and it seems to take forever to get rolling. In my opinion this could have been cut down to 30 minutes. His pre-recorded self repeatedly asking you to type things into the chat box as if it was live, which it's not. "Type 1 into the chat box if you're ready for more!" He repeatedly pretends to respond to nonexistent people in a nonexistent live chat. "Ok, Betty says she's ready! So does David in Ohio! Great let's move on…"
Let's cut to the chase.
Here's what you're promised with John Crestani's Super Affiliate System Pro:
---
---
Always be very wary when you see a high ticket platform with "Done For You" systems in place. Done For You systems tend to never work out that way. A real business takes real work and it's unrealistic that you can earn consistent revenue with a business filled with DFY systems.
---
John Crestani's Super Affiliate System 3.0
Cost: $997
John Crestani's Super Affiliate System 3.0 consists of 6 weeks worth of video training covering many aspects of ad-run affiliate marketing over several different networks along with tools and support. The system is broken down into 6 modules, with John instructing you on beginner topics to start, and then progressing into more complex strategies. In all there are over 50 hours of video content, and it is continually updated.
Week 1, The System Setup
Week 2, Google Ads Setup
Week 3, Youtube Ads Setup
Week 4, Advanced Ad Tactics
Week 5, Presell Pages & Scaling
Week 6, Product Selection
Week 1
Week 1 starts by getting you set up with the affiliate network John uses, Clickbank. You'll set up a very basic 1 page website and learn about buying domains through Bluehost. You'll also learn about setting up Facebook ads.
Week 2
Week 2 gets you started with Google Ads. John teaches you how to set up keyword based campaigns along with location & device targeting and split testing. You'll also learn how to track conversions using pixels.
Week 3
Week 3 is all about YouTube ads. He gives you an introduction to YouTube, walks you through setting up with your own channel if you don't have one, and passes along tips, strategies, and pitfalls to avoid.
Week 4
This module revisits Facebook ads, gives general affiliate advice, and goes into writing with the intent of converting a reader into a buyer. He shares tips and strategies from successful affiliate marketers he's worked with.
Week 5
Week 5 covers presell pages (or landing pages), split testing using Clickfunnels and common mistakes made with presell pages. He also goes over scaling out your affiliate marketing campaigns.
Week 6
This module goes into choosing your niche. Throughout the previous lessons he has concentrated his training on the "make money online" niche and now goes about showing you how to find niches outside of that in categories like wealth, health, and happiness.
Tools and Resources
You get tools and resources like pre-built affiliate funnels, affiliate and advertising networks you can work with outside of what's covered in the training, and course archives which feature previous versions of this Super Affiliate System training.
Super Affiliate System 3.0 Complaints
There are two main issues I've come across when it comers to Super Affiliate System complaints: mounting ad costs, and ad networks banning you from placing ads for seemingly no reason.
Check out these two complaints below:
---
---
As you can see, you can run into issues when placing ads through Google and other networks and not even be told why. An ad network can block or ban you from placing ads, stating you are not following their terms and conditions.
This can be very frustrating when you've spent $1000 and is another reason you should have some experience marketing and placing ads first prior to jumping into this program.
Super Affiliate System 3.0 Pros and Cons
---
---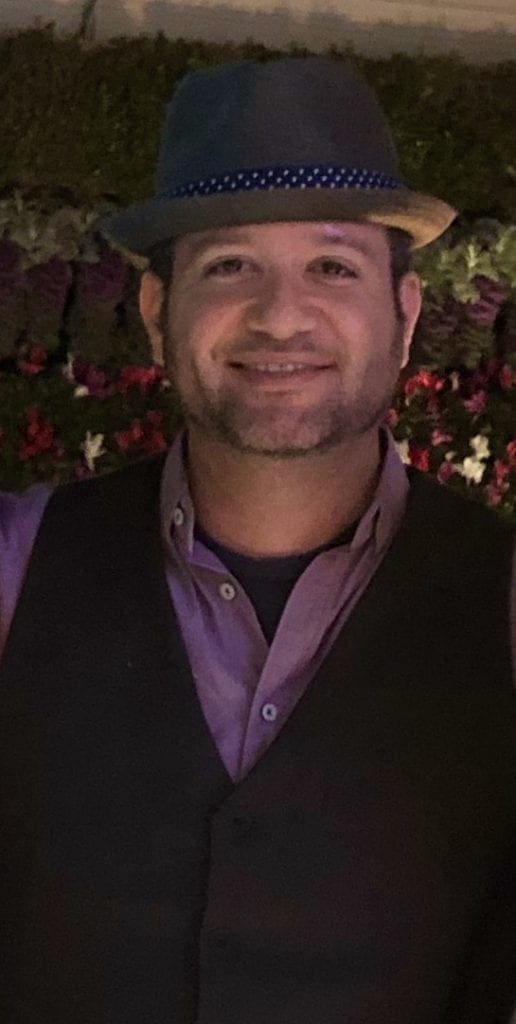 John Crestani is an entrepreneur who found success in the world of affiliate marketing and PPC. He has created a system for others to follow, showing how to run paid ads across a number of networks such as Facebook, YouTube, Google, and more.
I was fortunate enough to know someone who had purchased his Super Affiliate System and let me get my hands on it. The training videos are put together well, and John comes across as a good teacher.
However, while my friend confirmed that she enjoyed the training, she also mentioned that the costs of running ads began to ad up. She had a few conversions, but not enough to be profitable. She'd tweak the ads, run more, found that the tweaks didn't work, tweak again, and found herself in a cycle of mounting expenses.
She admitted she has tabled the training for now, and is going to spend some time learning more about keyword research and building free traffic that converts first, and then maybe come back to the world of ads and PPC.
I absolutely agree with her assessment. I've see experienced marketers fail with PPC. You can quickly start bleeding money when you get tons of clicks but not enough actual conversions.
If you're looking to learn about affiliate marketing, but don't want to spend $1000 plus mounting ad costs right out of the gate, I encourage you to check out the training platform and mentoring community where I got my start.
You can create a free starter account, see if you like it, and instead of paying $1000 for 6 weeks, that same amount would get you 2 years of premium membership into a community where you'll learn the fundamentals of building a website, growing traffic, conversions, marketing in any niche across countless networks, and PPC is even covered as well.
Feedback, Follow, and Subscribe!
I hope you enjoyed this article! Please follow me on Instagram and YouTube! If you have any questions at all, leave them in the comments section below. I always respond, and I look forward to connecting with you!
---