When you create content, you want it seen by the masses, right? Understanding how to market on YouTube is crucial if you want your content seen. Welcome to YouTube How To Video Marketing: How to Make Money With YouTube!
The smart bloggers don't create content and then cross their fingers hoping it gets found. They use proven SEO (Search Engine Optimization) strategies to drive massive traffic to their content. And when you have massive traffic, you have the potential for massive revenue. This is critical if you want to be your own boss working from your laptop.
Learn How to Build Your Own Website That Brings Full Time Revenue Now!
---
So what steps can be taken to drive massive traffic to YouTube videos? Did you know you've probably been overlooking areas in your video's meta content where you can enter key information that will get it ranked? What about the YouTube video description area? Are you optimizing it the way you should be?
This article (featuring it's own Youtube video, of course) will show you the YouTube video SEO marketing techniques many neglect that you need to be implementing. You'll learn exactly what key information you need to enter and where so you can get your videos and content the traffic they deserve!
YouTube How To Video Marketing 2018 – How to Succeed with YouTube Video SEO Marketing
If you've been searching for how to rank YouTube videos on Google & how to get your YouTube videos more traffic look no further. This video is filled with YouTube SEO tips on how to do YouTube marketing. Watch the following video filled with the optimization strategies others neglect and give yourself a huge advantage of the competition.
---
---
YouTube SEO Strategies Most Neglect: Optimize the Video Metadata Content 
The first area many people neglect to optimize is within the video itself in its metadata content. This is something you need to do before uploading the video to YouTube.
How do you access the metadata content? It's as simple as right clicking the video you want to upload and clicking on "Get Info". You might think this is an area no one sees, so why add info like keywords and content here?
The truth is that YouTube sees it. You know how when you upload a video, YouTube already has a title ready for it? Where do you think they grab that from? YouTube doesn't watch your video to determine where it goes, it looks at the video's metadata information.
Placing key information here allows YouTube to know exactly where to catalog your video. This is key for YouTube video SEO marketing. When YouTube can place your video as the answer to more searches made by your target audience, this means higher ranking and more traffic!
Did you know there are 3 key places you can optimize within the video metadata before you even upload it to YouTube?
Optimize the Video Title
This first one is the only one most people get right. Make sure your video title includes the keyword your wanting to rank with just as you would with a regular blog post. That's pretty common SEO practice.
Add Tags
As you can see from the picture, near the top in this metadata information window is an area where you can add tags. This is just like its corresponding area on the YouTube side when you're uploading your video.
This is where you want to enter relevant keywords for your video. Think of the search terms your audience would be typing in and making their search for that you want your video to be the answer to.
Add Content to the Comments Area
The comments area is a spot that so many people leave blank. Take full advantage of this space and write a mini blog post about the video!
Space is limited, so you can't get too wordy. Create a solid, relevant introduction here and it will naturally be filled with relevant keywords. Don't keyword stuff! Just write naturally and you'll be fine.
By taking advantage of these 3 areas within the videos metadata you are basically giving YouTube detailed directions of exactly where you'd like your video to be catalogued. Take full advantage of this and you'll reap the rewards.
Optimizing on the YouTube Side: On Page YouTube SEO
We've done the "behind the scenes" work optimizing the video's metadata. Now it's time to do optimize the "On-Page" content. There are 4 areas we need to optimize here. These are the video title, video description, video tags, & even the video thumbnail.
YouTube Video Title
The title of the video is understandably very important. Make sure it is very relevant to what your video contains. This means no clickbait! Most importantly, make sure your focus keyword is within the video title. If you have room, feel free to add to it with another keyword or qualifiers.
For example, if your target keyword is "wireless travel headphones", a solid video title could be "Top 5 Best Wiresless Travel Headphones for 2018 & Where to Find Them". This title draws your audience in, will hopefully stand out from the rest of the search results, is relevant to your video content, and has your keyword in it.
YouTube Video Description
You want to front load the YouTube video description with the most important details. This is because when the video is playing, only the top portion of the video description is visible. Take advantage of this.
Start your YouTube video description with your video's keyword-rich title. Follow it with any important link or links you'd like your audience to follow.
This may be a link to the full blog article where the video appears along with any other links you like. Just be careful not to get too spammy. Make sure they are relevant to your content and your audience.
You can now use the rest of the video description area as a mini-blog post.
Write a few paragraphs of relevant content. Don't keyword stuff, just write naturally.  Remember, YouTube doesn't watch your video to determine what it's about. It goes 100% by the information you provide. By optimizing the content in this way, you are hand delivering all the video's important information to YouTube. Now it knows to pull up your video when relevant searches are made for it.
YouTube Video Tags
Add all the relevant keywords you can to this section. You're limited here to around 10 or so. Use all your available spots with the most relevant keywords for your content. Think of the searches your target audience would make and add them here so that your video can be the answer to those searches.
YouTube Video Thumbnail
Take the time to upload a custom video thumbnail. It's not difficult at all, and it can be the difference maker when it comes to your video standing out in a long list of similar videos. You can use any photo editing program you like to create a clearly visible title thumbnail.
For best results, use an image 1280 x 720 pixels in size. Make it pop with clean, readable text that will make someone want to click on it. Take the thumbnail I used for the video embedded in this blog post as an example. There's no doubt about what the video is going to be about and the text is easy to read.
With Traffic Comes YouTube Revenue
Once you're using great SEO to get your YouTube videos ranking, you'll start getting lots of traffic and lots of views. These views bring the all important SUBSCRIBERS!
As I started building my YouTube channel I wasn't even focused on subscribers. All I wanted to do was create quality content that ranked. As I put out more videos, more and more subscribers began following me. This brings the potential for YouTube ad revenue!
Once your YouTube channel reaches 1000 subscribers you can monetize your videos with ads. It doesn't take much traffic at all to earn $200-$500 each month from your videos alone! Build your video catalogue and you can earn $1k-$2k per month!
Summary
Just as you would optimize every piece of content from your blog, the same can be done for your YouTube videos. So many people neglect key areas in the video's metadata content and don't take the time to fully optimize the video description information on YouTube either.
Using these YouTube Video Marketing Strategies both inside the video's metadata and on the YouTube side will get you the traffic you're looking for. YouTube Video SEO Marketing is an integral part of building your audience. Embed your YouTube videos into your own blog posts for even more traffic and better SEO for your website. Taking these steps creates a better user experience and brings consistent traffic and the opportunity for consistent revenue from your website as well.
Making money online is very doable when you have the right training. If you're looking to turn your blog into revenue, I highly checking out the online community I'm a part of. I've had nothing but positives from it, and you can try it out free. Read my full review with results by clicking below.
---
---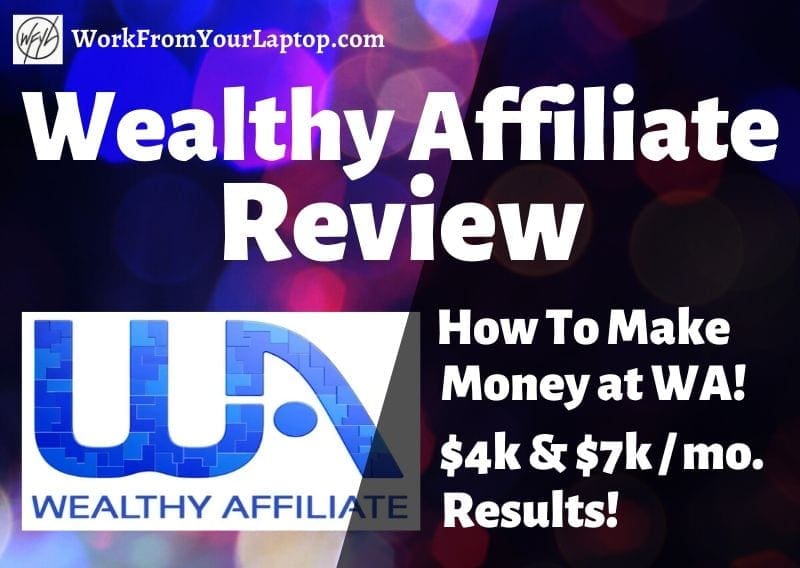 Read My Full Wealthy Affiliate Review
See why Wealthy Affiliate is my top recommendation for anyone looking to get started earning fast in affiliate marketing. Check out how it all works and see my personal results!
---
Feedback, Follow, and Subscribe!
Did this YouTube How To Video Marketing tutorial answer your questions? Do you have a better understanding of how to do YouTube marketing? What kind of YouTube video SEO marketing tips do you have that aren't mentioned here?
Are you looking to get more traffic to your blogs as well? Did you know there's a keyword research tool you can use to explode your traffic? It's like knowing what your audience is looking for before they do.
Ask any questions you have below and leave your feedback! I'd love to hear your insight and I'm always available to reply.
Feedback, Follow, and Subscribe!
As always, please like and share this article to your social media platforms. If you have any questions at all, please leave them in the comments section below. I always respond, and I look forward to connecting with you!
---