"Get paid for taking fun, quick surveys!" Have you seen ads like these before? From Swagbucks to Clixsense, survey sites are an internet staple. But what is the Clixsense scam? Is Clixsense legit?
The problem for most is that survey sites like Clixsense and Swagucks have MIND NUMBING tasks you need to complete to get paid PENNIES. Don't believe me? I've previously reviewed Swagbucks showing that while it's legit, it definitely isn't worth your time.
Tired of Surveys? Make Real Money Online in Affiliate Marketing NOW!
---
However, maybe Clixsense is different. If taking these surveys and offers proved profitable, maybe it would be worth it. Let's dive into what Clixsense is about. What is the Clixsense scam? Is it a legitimate way to make money online?
What is the Clixsense Scam? Can You Make Money Taking Surveys Online?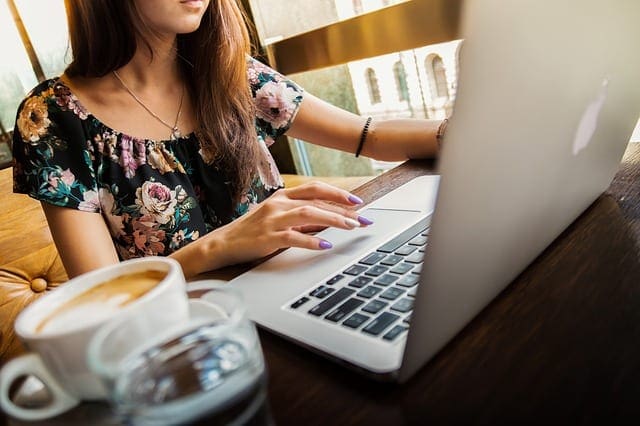 There are always people looking to get paid for doing very little. But if it really was true that you could do earn consistent money online by doing menial tasks, wouldn't everyone be doing it?
In this Clixsense review, I'm going to cover the following:
What is Clixsense?
How Much Does Clixsense Cost?
What are the different ways to make money with Clixsense?
What is the ClixAddon?
How does Clixsense pay out your commissions?
Are there Clixsense complaints?
Are there tips for making actual money with Clixsense?
Is Clixsense a scam or a legitimate way to make money online?
ClixSense is an advertising website founded in the USA in February of 2007. It offers various ways for its members to make money and earn rewards.
As you can see from the screenshot above, the ways to make money with Clixsense include:
completing cash offers by trying new products or services & Daily Checklist
completing specific tasks
earning commissions through referrals
Originally, Clixsense members could earn money by viewing ads, however this option has since been removed.
ClixSense is approaching 8 million members in their community. This definitely shows credibility and authority. They claim to have paid out over $35 million dollars to their members.
How Much Does Clixsense Cost?
Clixsense is absolutely free to join. You can sign up for Clixsense here.
The requirements to create a Clixsense account are:
a valid email
a way to get online (PC, laptop, smart phone, tablet)
What are the Different Ways to Make Money with Clixsense?
Let's explain the 4 main ways to earn money through Clixsense.
Is this pretty much Swagbucks all over again with a different name, or is Clixsense different?
How to Make Money With Clixsense #1: Taking Surveys
In my experience, taking surveys online can be COMPLETELY MIND NUMBING. But maybe you're different. Maybe you don't mind taking surveys. Maybe you're stuck at a computer most of the day so earning some extra cash while you're there could be profitable.
In that case, let's show some examples of the surveys you can make money by completing and how much you can get paid.
So What's Your Time Worth?
The picture above is a screenshot from inside Clixsense members' area dashboard.
Starting with the upper left corner I see an offer for $1.25 for completing a 5 minute survey.
That works out to $15/hour. Not bad at all, right?
However, notice the red flag in the corner of some of those survey boxes? That red flag means you won't get paid for 30 days after completing those surveys.
And if you don't qualify, you won't get paid at all even after completing it.
The more I looked, the more I realized that the quick 5 minute surveys were few and far between. The majority take much longer.
$1.01 for 19 minutes of my time? No thanks. To get the most out of these surveys, choose the ones that offer the most bang for the buck.
Additionally, prior to each and every survey you have to answer the same series of questions. "How much money do you earn?" "How many people live in your household?" "What's your ethnicity?"
These questions add to the time it takes to finish your survey. The worst part is prior to being able to complete any survey you're asked to complete your survey profile that asks these EXACT QUESTIONS.
I'm not sure what the point of filling out your profile is if you still have to answer the same questions for each survey. Thankfully, it's only 3-4 questions, so as long as you're prepared for it, it doesn't take much time.
Sharing Your Personal Info in Surveys
It's understandable that people get a little wary of sharing their personal info online. As I mentioned earlier, at the beginning of just about every survey, you're asked for information like your age, your gender, how much you make, etc.
From my experience I've never had any issues arise from answering these questions that the companies use for statistical purposes. NEVER provide information like social security number or credit card information.
Can You Be Disqualified or Rejected During a Survey?
It is never fun to be in the middle of a survey and then be kicked out. The fact of the matter is that companies are targeting a very specific audience for their products and services.
For this reason, your annual income, social habits, ethnicity, age, location, etc. could potentially disqualify you from a survey. For example, if the 10th question of a survey asks you how many packs a day you smoke and you say "0" you may be booted from that survey when that company is targeting smokers.

And unfortunately, just as with Swagbucks, you can be 99% finished with a survey and suddenly be booted out for not qualifying. You earn nothing for the time you wasted.
How to Make Money With Clixsense #2: Completing Cash Offers & Daily Checklist
Clixsense also allows you to take part in different offers for cash. These usually come from third parties and could include filling out more surveys, downloading software to your computer, installing an app, signing up for websites, getting paid to shop, watching videos, and more.
While some enjoy these types of offers and say "Well I'm doing this anyway, why not get paid to do it?", many times the software or app you install is actively taking a look at your activity and information.
Personally, I would only complete offers for compaines I am very familiar with.
Downloading software from not very well known third parties can have a high chance for malware and collecting personal data.
There is also a "Daily Checklist" you can complete to get additional earnings. The Daily Checklist comprises of completing 10 tasks, 2 surveys, and 2 offers. This gets you a 16% earnings bonus.
In other words, if for the day you've earned $10, your extra bonus for completing this daily checklist would be an extra $1.60.
How to Make Money with Clixsense #3: Completing Figure Eight Tasks
Figure Eight (formerly CrowdFlower), is a crowdsourcing service that enables Clixsense members to work on small tasks at different levels to earn some extra cash. The more tasks completed the more you level up and earn.
Every day there are new tasks posted. These can range from completing surveys (again) to doing internet research. You will receive a $5 bonus for every $50 worth of tasks you complete. You can participate in weekly contests as well to win larger bonuses.
REMEMBER HOW MUCH YOUR TIME IS WORTH. Don't waste it for pennies. Many of these tasks pay out as little as 3 cents. Choose your tasks accordingly to maximize your profitability.
How to Make Money with Clixsense #4: Clixsense Referral Program
The Clixsense referral program is the only way within their platform to earn passive income. Instead of having to trade time for dollars, you're paid based on other people joining up with the Clixsense program.
This allows you to potentially share ClixSense with your friends and earn money. You'll earn up to 30% recurring commissions on what your referrals make.
You're given a few tools along the way to make this easier. There are banners, splash pages and more like the one shown here to help promote the program.
For every active referral you earn a signup commission of $0.10 (or $0.30 from select countries). Once your referrals earn their first $5.00 you will also earn an extra $2.00 bonus.
* SPECIAL PROMO: Referrals from Denmark, Finland, Norway and Sweden will earn you a $5.00 bonus once they earn their first $5.00.
For every approved Survey, Offer and Task your referrals complete you earn a 20% commission of that they earn. You can increase your commission up to 30% by meeting specific requirements.
Do these commissions sound enticing to you? In my honest opinion, they don't. 10 cents earned when a referral signs up? Are they kidding?
This is one of the main reasons why I'm not a huge fan of survey sites. They claim to allow you to make money doing the things you're already doing, but they also seem so tedious. Should you be earning pennies for tasks that should be earning you several dollars?
Do You Want Pocket Change or Full Time Income? Get Started Free With My Top Recommendation Now!
---
Clixsense provides you with a tool that allows you to be notified instantly when new surveys and tasks are available. This is called ClixAddon. ClixAddon is a browser extension or toolbar available for your desktop. It's not available for mobile. You can also keep track of your account status with one click, play games, listen to the radio, and more.
The toolbar has been downloaded almost one million times. So, if you're someone who's looking at this opportunity because you're stuck at a computer most of the day, this may a good option so you won't easily forget about your Clixsense opportunities.
How Does Clixsense Pay Out Your Commissions?
Probably one of the most important things to consider when you're taking on a money making opportunity is how you get paid, right?
Clixsense seems to make this just a little more difficult than it should be. Why? Well, let's take a look at the payment options pictured. We see services like Dwolla, Payoneer, Skrill, Tango, and the traditional paper check. (Checks have a $1 fee attached).
Dwolla pays directly to your bank account at no charge. Payoneer is similar and also allows you to withdraw at ATMs worldwide. Skrill additionally allows you to send money via email. Tango turns your earnings into digital gift cards. Do you really want to get paid with gift cards? Yeah, me neither.
So, do you notice a MAJOR online pay service missing?
WHERE IS PAYPAL? PayPal is not available through Clixsense. This is a major Clixsense complaint worth noting. No one wants to have trust issues with how they get paid. This brings us to the next topic.
Are there Clixsense complaints?
Every single business has its fair share of complaints. This doesn't make the business a scam. It's the job of the consumer or entrepreneur to weight the pros and cons to determine whether this opportunity is worth it to them.
The main Clixsense complaints are:
Clixsense is tedious. Surveys take time and are monotonous to complete.
No PayPal payment option. PayPal is by far the easiest way to get paid online and is the global leader in this service. Using methods you're not familiar with (and maybe haven't ever heard of) tends to raise red flags.
Surveys don't pay enough. You have to understand that taking surveys online is never going to be a full time income type of opportunity. If you're looking to make full time income online, there are much more straightforward ways like affiliate marketing. Clixsense is not one of them. Take a look at my list of best affiliate marketing training courses here.
The following is a pretty balanced snapshot of how people currently feel about Clixsense taken from SurveyPolice.com. I think you'll find that these are very much in line what I'm showing you in this article.
How to Make Money with Clixsense: Tips & Strategies
Ok. So you're totally ok with those complaints because, hey, you're not here trying to get rich taking surveys. You just want some extra money since you're at a computer all day.
Understood. So what are some tips and strategies for making money with Clixsense?
Download the ClixAddon Toolbar. This allows you to always have available surveys and tasks to complete right in front of you. No more forgetting to do Clixsense tasks. It also allows you to be first in line to complete surveys and tasks. Many surveys and tasks have limited slots.
Complete the test questions for tasks at minimum to level up. If you feel like a task you're working on doesn't pay enough for the time it's taking, as long as you have completed the test questions it will still count towards you leveling up to higher paying tasks.
Get referrals. As mentioned before, the only passive method for making money through Clixsense is via referrals. This means money being earned while others do the work. You can only tell so many people about Clixsense via word of mouth. Instead, work smarter. Create a blog and drive massive traffic to it. This is how to spread the word to the masses and it's easier than you might think.
Don't game the system. There are systems in place to catch you if you are trying to either take surveys using automation or trying to create multiple accounts and refer yourself. Don't do it! You will be banned.
Is Clixsense a Scam or Legit?
Clixsense is not a scam. But like other survey sites like Swagbucks it isn't meant to be an opportunity that earns you full time income.
Instead, if you don't mind taking monotonous surveys and completing tasks online for minimal earnings, you will legitimately earn a few dollars here and there that can add up. Further, by referring others, you can earn passive income as well.
ClixSense is an advertising website that offers various ways for its members to make money and earn rewards online by filling out surveys, completing tasks, and referring others. While many of these surveys are monotonous and tedious, you can over time earn legitimate income.
Clixsense is legit and not a scam. While you won't get rich through Clixsense, if you're someone who is stuck at a computer every day and are looking to earn a few dollars here and there, Clixsense could help. Get started with Clixsense here.
On the other hand, if surveys aren't for you and you're intrigued by the idea of making real money online, I highly recommend taking a look at the training community I'm a part of. No surveys & no recruiting.
Learn how to turn your passion into income online with straightforward training that delivers. I've had nothing but positives from it and would love to help you have the same success I've had.
---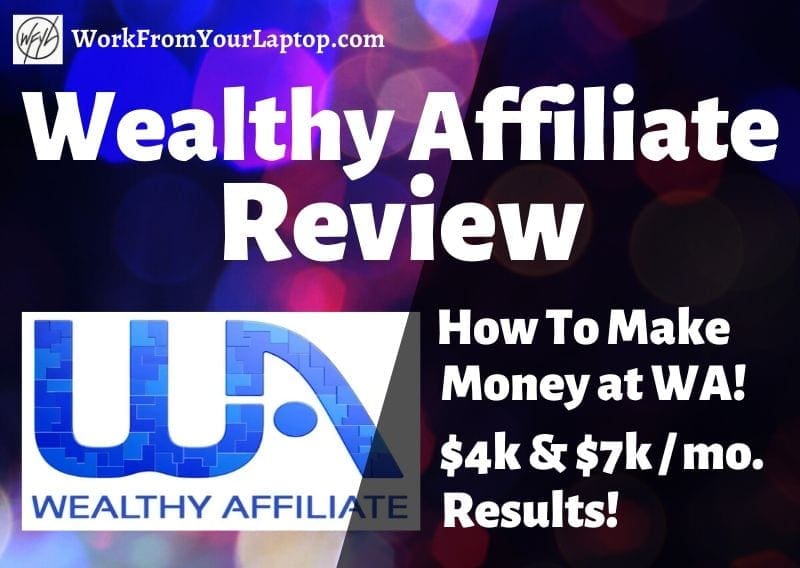 Read My Full Wealthy Affiliate Review
See why Wealthy Affiliate is my top recommendation for anyone looking to get started earning fast in affiliate marketing. Check out how it all works and see my personal results!
---
---
Do you have a better understanding of how Clixsense works? Do you agree that Clixsense is legit, or do you feel it's actually there's a Clixsense scam going on?
Have you tried making money with survey sites before? Do you have any success or horror stories to share? Leave your comments and questions in the section below! I'd love to hear your story and I always respond.
Feedback, Follow, and Subscribe!
As always, please like and share this article to your social media platforms. If you have any questions at all, please leave them in the comments section below. I always respond, and I look forward to connecting with you!
---
---