If you're looking to start an online business, both Wealthy Affiliate and World Ventures are popular choices. But when it comes to sustainability and revenue, which of these models is the better choice? World Ventures travel club reviews are a mixed bag. Some call the travel club a scam while others can't get enough of it.
But what about Wealthy Affiliate? Can an affiliate marketing training platform give you a more consistent business model with sustained revenue without needing to recruit?
In this Wealthy Affiliate vs World Ventures review I'm going to share my personal experience with the two platforms. I'm going to compare and contrast the two, listing pros and cons for each. Finally, I'll show you how an affiliate marketing platform destroyed an actual travel club when it came to seeing this world.
Get Started FREE With the Best Affiliate Marketing Training Online!
---
Wealthy Affiliate vs World Ventures Travel Club Reviews – Who's Better?
This Wealthy Affiliate vs World Ventures review will examine the following:
Network Marketing vs Affiliate Marketing: What's the Difference & How Does Each Work?
---
---
The main difference between Wealthy Affiliate and World Ventures is in their business model. World Ventures uses a network marketing compensation plan and Wealthy Affiliate teaches affiliate marketing.
With network marketing (also known as multilevel marketing), you are looking to recruit a team. This team will be called your downline.
You're going to buy the product or service the business revolves around for yourself, and you're going to gather customers to buy that product as well. With your downline you are recruiting them into your team and teaching them to do the same.
Network marketing usually gets grouped together with pyramid schemes. It's important to note that pyramid schemes are illegal and network marketing & multilevel marketing are not.
The compensation plans vary from MLM to MLM, but most involve some variation of either unilevel, binary, or matrix setup.
One of the key factors when it comes to network marketing is that to achieve the high ranks and revenue that is shown in the presentation, you'll need your team to produce. Big time.
No matter how incredible. your solo efforts are, you're not going to reach the top ranks doing this alone.
On the other hand, affiliate marketing is the process of connecting people online with the products and services they are searching for.
You can do this with or without your own website, and you don't need products or services of your own to be successful.
In a nutshell, you partner with merchants like Amazon, Target, Apple, Walmart, etc., and when you connect your target audience with the products they're looking to buy from these merchants, you earn commissions.
You do this buy creating content on your website, or on YouTube, or through social media. Your audience finds this content that then leads them to the products or services you're marketing for.
There is no downline or recruiting. Affiliate marketers also tend to have many different products they market for as opposed to a single product or service.
Also unlike network marketing, your revenue depends solely on your efforts. Your revenue doesn't depend on anyone else's success but your own.
As you can see, these are two completely different approaches to online business. Now that we understand these differences between network marketing and affiliate marketing, let's take a look at these two individual platforms.
You Should Be Here! World Ventures Travel Club Review
---
---
Let's start at the very beginning. I'm someone who has a major passion for travel.
In a little over 3 years, when I started solo traveling in September 2016, I've made my way to 23 countries. So when it comes to traveling, I know what I'm talking about. (If you love travel pics you can follow my instagram @batmantravels.)
Naturally, World Ventures popped up on my radar. At the beckoning of my cousin who was a rep, I decided to try it out myself for a year as a customer.
I want to first be absolutely clear on something. I LOVED my World Ventures Dream Trips. The people I met were incredible & I fully enjoyed my vacations. However, does this travel club make travel cheaper? And how does it stack on the business side?
Watch the video below to get an understanding of how World Ventures works. See why the math doesn't really work on the discounts, and how World Ventures' own annual income disclosure statements reveal there is a shockingly high fail rate on the business side.
---
---
Check out My Full Review!
Want to deep dive into how World Ventures works? Check out this full review that the video above is based on. Get a detailed picture of the compensation plan and whether it's worth it to join this MLM travel club.
---
Now I'm by no means picking on World Ventures. The truth is, most network marketing businesses fall into the same dead end path.
And in World Ventures case, when your success is dependent on team building, and 86.4% of your team are literally making zero revenue, as shown in the income disclosure statement, it's hard to be a success story.
World Ventures Pros & Cons
Wealthy Affiliate Review: How Does Affiliate Marketing Stack Up?
---
---
As I mentioned at the top of this article, Wealthy Affiliate is a training community aimed at showing entrepreneurial minded people how to build a successful online business in affiliate marketing.
---
---
There are no downlines, no recruiting, and because of this the training & compensation is much more straightforward. However, as with any business, success with this will take work, focus, and patience.
Check out the video below and learn how to make money with Wealthy Affiliate. I share the training, pricing, and my own personal results to give you an idea of what's possible.
If a firefighter who had never built a website before can do it, trust me, anyone can.
---
---
Check Out the Full Review!
Check out the full article the video above is based on and see why Wealthy Affiliate is the best affiliate marketing training platform you'll find online.
---
The tools, training, and resources provided inside the Wealthy Affiliate training platform give you what you need to create a business you can call your own.
Does it take work? Yes, it does. But the training you receive in this platform will benefit you for years to come. You depend on no one else for your success, and you have complete freedom not only with the direction you want to go in, but with scalability as well.
The sky's the limit.
Wealthy Affiliate Pros & Cons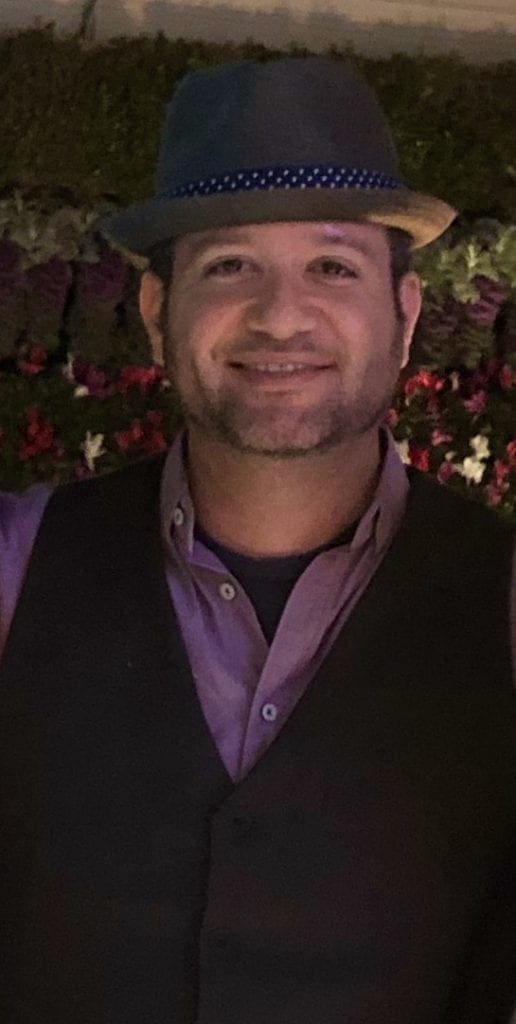 Wealthy Affiliate and World Ventures represent two business models that are very different in their approach. After trying both, I can clearly see which one offers the better chance at success for someone looking to build their own business.
World Ventures' network marketing business model relies on recruiting and teaching your downline to do the same. With MLM you follow the system, trust the system, and continue to recruit to make the system work.
With Wealthy Affiliate, the cringe factor of recruiting is far in the rearview, and it's all about focusing on learning. It takes work, patience, and the ability to be teachable. You're given all the tools necessary to get your affiliate marketing business off the ground, and it's an option that won't break the bank.
The numbers don't lie. Am I biased. Sure. And that's because affiliate marketing has allowed me to see this world more than I ever thought possible, even beating out a travel club when it came to sustainability. I think that speaks for itself.
If affiliate marketing is something you'd like to get started with, I highly encourage you to create your free starter account. It's my #1 recommendation for a reason, and I've had nothing but a positive experience with it.
Feedback, Follow, and Subscribe!
I hope you enjoyed this article! Please follow me on Instagram and YouTube! If you have any questions at all, leave them in the comments section below. I always respond, and I look forward to connecting with you!
---