I'm someone who's addicted to travel and I think this Skyroam Solis X Review will prove it. In 2018 and 2019 I traveled to Spain, Vegas, Amsterdam, Bali, Switzerland, Iceland, Tokyo, Dubai, Belize, Vegas (again), Ireland, Turks and Caicos, New Zealand, and London. (The first step is admitting you have a problem, right?)
The whole reason I built WorkFromYourLaptop.com was so I could create a business that could potentially travel with me and allow me to see every bit of this world that I can. In this article, I'm going to share with you the best mobile wifi hotspot device for travel that I've used religiously since I began solo traveling: the Skyroam Solis X.
When traveling, dependable wifi is a MUST. Everywhere I go I'm constantly using my phone for directions, pulling up subway information, calling for Ubers, showing voucher codes for excursions I bought online, and, of course, uploading TONS of pictures and video.
Want $$$ to Travel More? Get Started Free with the Best Affiliate marketing Training Online!
---
And that's why having something that's pocket sized, delivers high speed global wifi, AND charges my device is an absolute must. To be honest, I don't know what I'd do without it.
In this Skyroam Solis X review I'm going to cover the following:
What are Skyroam Solis X's features?
In which countries can I use Skyroam Solis X worldwide? What does the Skyroam Solis X coverage map look like?
How much does Skyroam Solis X cost?
Does Skyroam include unlimited mobile hotspot plans?
What are some Skyroam Solis X pros and cons?
Skyroam Solis X Review: Best Mobile Wifi Hotspot Device For Travel
Watch the following video review to see exactly what you get out of the box with the Skyroam Solis X. I'll show you exactly what you get out of the box along with a review of its features and a comparison to the previous model.
---
---
Check Out the Skyroam Solis X Features
---
Visit the official website here.
---
Nowadays, as much as we use our phones for pictures, video, and internet, you need a device that keeps you connected AND charges your devices on the go. That's why the Skyroam Solis X is every traveler's dream.
Let's dive into the features.
It's quick and very easy to connect. Turn on your unit and in minutes you're connected. You'll be getting the fastest 4G LTE mobile wifi speeds available in over 130 countries worldwide. No SIM cards needed.
Want added security? No problem. Use with VPN. VPN stands for Virtual Private Network. Surf the web anonymously with military grade encryption and access your content anywhere. You can even share the VPN with up to 10 devices.
The newest feature on the Skyroam Solis X is the 8MP camera! With a wide angle lens you no longer have to bother people to take your photo. Use this built in camera to capture, record, and live stream!
There's several cool features available within the Smart Assistant. You can automatically stay up to date with news and weather, track your travels with automatic logging, stay connected by automatically letting loved ones know you landed, and more!
Share updates automatically to your social media, control your phone so it's even smarter, and even activate day passes from anywhere with the help of Alexa, Google Assistant, Uber, and more.
Share on Up To 10 Devices
Yes, I said TEN. This is perfect if you're with family or friends. As is the norm with mobile wifi hotspots, your Skyroam Solis X has its own unique network name and password that you connect to from your device's wifi connection.
4700 mAh, USB-C outlet. This is the mother of all the features, seriously. When I'm out on excursions, I'm literally using my phone ALL DAY LONG.
I use Google Maps all day to get around, and I'm constantly sharing photos and video to my Instagram. Normally, even if you start on a full charge, using your phone this much without a power bank will have your battery dead by the afternoon.
Not with Skyroam Solis X. No low battery anxiety here. Use your devices to your heart's content because you have what feels like unlimited power in your pocket! (It's not actually unlimited, but you get the idea.)
I recommend taking the opportunity to charge your devices while you're eating if you're going to be out and about all day long. Then, when you're done with your meal, it's like your device has gotten its second wind and will easily last the rest of the day into the night.
You can also stay connected to wifi and use your device while charging. So if you need to take those foodie pics while eating feel free to do so.
What Does the Skyroam Solis Coverage Map Look Like?
This is the big one right? If you have wanderlust like I do and you're looking for high speed wifi connectivity, then you need to know if your mobile hot spot will work when you get to your destination. 
---
---
Have no fear! The ultra long list of 130+ countries worldwide where Skyroam Solis X has connectivity is here!
The Americas
Argentina
Aruba
Barbados
Bermuda
Bolivia
Brazil
Canada
Cayman Islands
Chile
Colombia
Costa Rica
Curacao
Dominican Republic
Ecuador
El Salvador
Guadeloupe
Guatemala
Haiti
Honduras
Jamaica
Martinique
Mexico
Montserrat
Nicaragua
Panama
Peru
Puerto Rico
Saipan
Trinidad & Tobago
Turks & Caicos
United States
Uruguay
Venezuela
Antigua & Barbuda
Anguilla
Bonaire
St. Lucia
St. Vincent
St. Marteen
Dominica
Guyana
British Virgin Islands
Suriname
St. Kitts & Nevis
St. Vincent & the Grenadines
Europe
Albania
Austria
Belarus
Belgium
Bulgaria
Croatia
Cyprus
Czech Republic
Denmark
Estonia
Finland
France
Germany
Greece
Hungary
Iceland
Ireland
Italy
Latvia
Liechtenstein
Lithuania
Luxembourg
Malta
Monaco
Netherlands
Norway
Poland
Portugal
Romania
Russia
San Marino
Slovakia
Slovenia
Spain
Sweden
Switzerland
Ukraine
United Kingdom
Vatican
South Pacific
Australia
Christmas Island
Fiji
Guam
New Zealand
Africa
Algeria
Egypt
Kenya
Madagascar
Mauritius
Morocco
Nigeria
South Africa
Tanzania
Tunisia
Zambia
Asia
Cambodia
China
Hong Kong
India
Indonesia
Japan
Kazakhstan
Kyrgyzstan
Laos
Macao
Malaysia
Phillipines
South Korea
Singapore
Sri Lanka
Taiwan
Tajikistan
Thailand
Uzbekistan
Vietnam
Middle East
Israel
Turkey
Qatar
Saudi Arabia
Bahrain
Jordan
Iraq
Kuwait
Dubai
Oman
Bahrain
Dubai
Iraq
Israel
Jordan
Kuwait
Oman
Qatar
Saudi Arabia
Turkey
How Much Does Skyroam Solis Cost?
---
---
And, there are multiple ways you can enjoy the Skyroam Solis as you travel the world. You can buy the it, rent it, purchase an unlimited global monthly subscription, purchase a global day passes, or buy a Pay-Per-GB GoData subscription, all with no contract.
---
---
Rent the original Skyroam Solis for specific dates. Pickup and delivery options available. Please note that the original Skyroam Solis (pictured below) is slightly larger (it won't fit in your pocket), does not have the built in camera or Smart Assistant capabilities, and can connect up to 5 devices instead of 10.
---
---
Skyroam Solis X Pros and Cons
---
---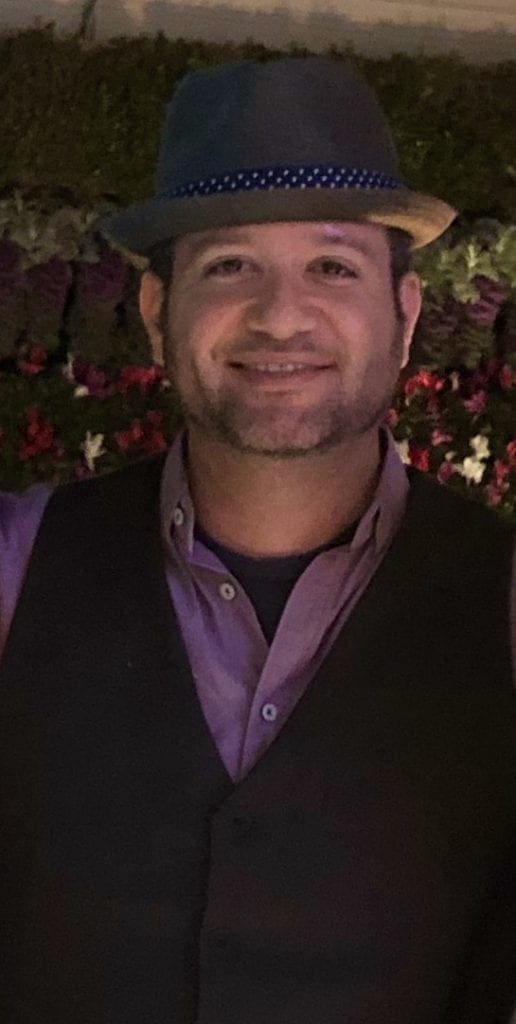 The Skyroam Solis X is, in my opinion, a must have for anyone who travels. In this day and age, access to high speed global wifi is a must. And the last thing you want to do is run out of power while you're out and about exploring.
Being able to charge your devices and having the extra bells and whistles like a remote camera and smart assistant take it over the top.
With several WiFi options available from 24 hour day passes to unlimited monthly subscriptions, to pay per GB GoData, the Skyroam Solis X has you covered.
Use my discount code BATMANTRAVELS and save. You can use it as many times as you like, too. Have friends who travel? Share this article and my discount code with them and be their favorite friend!
And if you're entrepreneurial minded, why not learn how to build a website like this one that brings full time revenue so you can travel any time you want? Check out my #1 recommendation for anyone looking to get started I affiliate marketing. It's what opened up travel for me and I've had nothing but positives from it.
---
Want to Know How I Fly Unbelievably Cheap Everywhere I Go?
Read my full review on this incredible cheap flight alert service that I use religiously for 100% of my travels!
---
Feedback, Follow, and Subscribe!
I hope you enjoyed this article! Please follow me on Instagram and YouTube! If you have any questions at all, leave them in the comments section below. I always respond, and I look forward to connecting with you!
---