I'm a travel addict. At the time of this post, I've visited 23 countries in the last 3 1/2 years. (The first step is admitting you have a problem, right?) In this Scott's Cheap Flights review, I'm going to share with you why I use this service religiously and why it's a TRAVEL MUST for anyone looking to get cheap flights.
For most people, booking the flight is the most expensive part of any trip. So when you're able to cut that cost in half (or even more), and do that consistently, it suddenly opens up your possibilities.
The fact is that prices for flights can change with no real rhyme or reason. And with Scott's Cheap Flights' ultra cheap flight alerts you're able to know exactly when those awesome deals are available and then take action. Absolutely anyone can do it! And I'm going to show you how it all works.
Want $$$ to Travel More? Get Started Free with the Best Affiliate Marketing Training Online!
---
Scott's Cheap Flights Review – How I Book Flights Insanely Cheap!
In this Scott's Cheap Flights review, I'm going to show you how in 2018 alone I booked flights out of Texas to Barcelona, Mallorca, Las Vegas, Amsterdam, Bali, Switzerland, Iceland, Tokyo, and Dubai for less than $500/each round trip!
This Scott's Cheap Flights Review Will Answer:
How does Scott's Cheap Flights work?
Is Scott's Cheap Flights free? What about Scott's Cheap Flights Premium?
Does Scott's Cheap Flights work outside the US?
What's the easiest way to book the cheap flights I want to take?
And finally, if you're looking for a good way to fund all your travels while you travel, I'll show you that too.
Watch the following video and I'll walk you through setting up your free account with Scott's Cheap Flights from choosing your departure airports to booking a deal. It's super simple, and you'll wonder why you've never done it before!
---
---
How Does Scott's Cheap Flights Work?
---
---
I first found Scott's Cheap Flights on Facebook. I was following all these different travel pages and setting them up so I'd see their new content first in my feed. Some travel pages highlighted great destinations, others alerted of flight deals, others gave travel tips. Over time, I found that the deals that I was always clicking on consistently were all coming from Scott's Cheap Flights.
I went to their full site at www.ScottsCheapFlights.com and immediately signed up for their email alerts. The best part: it's FREE!
---
---
Scott's Cheap Flights alerts you to super cheap flight deals that occur on all major airlines. You can book them for months in advance, but the deals themselves usually only last 24-48 hours.
The deal pictured above shows a single departure city: New York. But the majority of the deals have a number of departure cities from all over the country.
Here's an example of a cheap flight alert to Australia I just received a few minutes ago in the mail:
---
---
I received this alert because I have Houston listed as one of my departure airports inside my Scott's Cheap Flights dashboard. As shown above, Houston to Sydney is available for $736.
Normal pricing for this same flight ranges anywhere from $1400-$1800.
Keep reading and I'll show you exactly how to set your departure airports and book your flight once you find the right deal for you.
Is Scott's Cheap Flights Free?
Scott's Cheap Flights has a free version and a premium version. The free version is spectacular! I used it to book trips to Bangkok, Rome, London, and more. For the casual traveler the free version is all you need.
Then there are the travel addicts like me. If you're looking to take several trips a year, the premium membership is very, very affordable. The big perk is getting alerted first and getting alerted of the best of the best deals.
---
---
The best bang for your buck on the premium options is obviously the annual membership which comes out to only $39/year or $3.25/month. You can't beat that.
Does Scott's Cheap Flights Work Outside the US?
YES! You can use Scott's Cheap Flights to find cheap flights out of departure airports outside the United States! Here's a screenshot from the Scott's Cheap Flights website FAQ:
How to Book Cheap Flights Using Scott's Cheap Flights
Booking your flight once you find a great deal is easy. Here's an example of how I go about doing it, from the initial email alert to booking the flight.
Step 1: Set Your Departure Airports
From inside the Scott's Cheap Flights website you will set your departure airports. Living in south Texas, I have mine set to the major airports in Texas.
---
---
Step 2: Receiving Your Email Alerts
Let's continue using the same example we used earlier for the cheap flight to Sydney, Australia. Within the email, just a little further down from the prices, departure cities, and time frames is the "How To Book" section.
It will usually show two options. One to book with Google Flights, and another to book with a service called Momondo. Personally, I always book using Google Flights.
---
---
Step 3: Using Google Flights to Book Your Cheap Flight
Once you click on the Google Flights search button from the email, you'll be able to enter the departure city and destination city for the deal you want to book. In my case, I would enter Houston and Sydney respectively.
What I love about Google Flights is that when you click on the dates to choose from, it opens up a calendar where you can now browse prices. Scroll through and find the best possible price. You have lots of freedom here.
If you're interested in a flight deal that comes your way, check on the pricing as soon as possible. These cheap flight deals can go very fast and may not last 24 hours.
---
---
As you scroll through the calendar you'll find those cheap flight prices you were alerted to in green. Once you choose your dates and are happy with the fare, click on "Done" and you'll be ready to choose your departing flight.
You'll be taken to the airline's website to choose the time of your flight, choose your seats, and so on. Given the fare's low cost you may not have too many different flight times to choose from. But given the savings, it's absolutely worth it.
Always check the details of the flight to make sure it's worth it. If I see a flight that has a ridiculously long layover, an overnight layover, or even a take off time that is too early or late for me, I'll pass on it.
It has to be worth it to you. A grueling day or two of flights isn't worth it no matter how cheap you're flying.
Scott's Cheap Flights Free vs Scott's Cheap Flights Premium
As I mentioned above, for the casual traveler, Scott's Cheap Flights free service will be all you need.
But if you're someone who would like to take more than 1 big trip per year, Premium is a very solid and affordable option.
Premium members get advanced cheap flight alerts and even better deals. If you're a fellow wanderluster, it's very much worth the extra three dollars and change per month.
Dive in, take those trips you've always wanted to but thought you couldn't afford, and see this world! Regrets usually come from opportunities you didn't take, not the chances you took!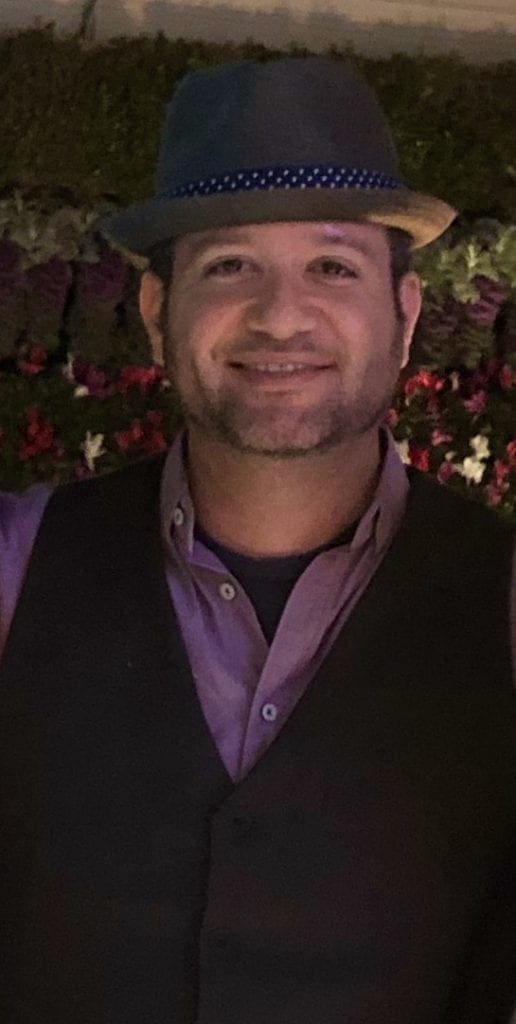 I used to think traveling multiple times a year with my income was an impossibility. Now that I've found Scott's Cheap Flights, the most expensive part of traveling is consistently cut in half OR WAY MORE.
By taking advantage of email flight alerts that alert you to EXTREMELY reduced fairs, you can book a flight at a third of the price it would cost you normally.
Looking to save on accommodations? Do what I do and use a hotel travel rewards card like the American Express Marriott Bonvoy and you can start earning free nights and discounted stays globally. I recently booked a 5 night stay at the JW Marriott Hotel in Rio de Janeiro absolutely free on points!
Don't keep telling yourself that traveling is something you can only do in retirement or spend your money buying into expensive MLM travel clubs where your expenses overshadow any "savings". Start booking with Scott's Cheap Flights and say hello to the adventures that await!
Looking to travel abroad for longer than just a week or two? Check out "6 Jobs That Let You Travel Internationally & How to Land Them" and extend your stay!
---
Check Out My Go-To Travel Wifi Hotspot!
Read my review for the Mobile Wifi Hotspot I won't leave home without! High speed global wifi, built in camera, power bank, and more!
---
Feedback, Follow, and Subscribe!
I hope you enjoyed this article! Please follow me on Instagram and YouTube! If you have any questions at all, leave them in the comments section below. I always respond, and I look forward to connecting with you!
---