I think everyone's dream is to be their own boss. Imagine knowing how to work from your laptop, deciding when it's time to "clock in", answering to no one.
Most people would love the laptop lifestyle, but few know how to turn that dream into reality. The fact of the matter is, while calling the shots is appealing, to get there you have to be willing to put in the work.
Most will say, "Well I don't have my own invention, or my own product or service, or my own ANYTHING. How could I possibly be my own boss in a business I could call my own?"
In the age of technology we're living in, it's more straightforward than you think.
Get Started FREE With the Best Affiliate Marketing Training Online!
---
How to Work From Your Laptop – 4 Attributes of Successful Internet Marketers
So how can you achieve this laptop lifestyle? Is it all about coming up with the next "big thing" and getting rich off it? Do you have to join some cringeworthy pyramid scheme to realistically have your own business?
Firstly, I don't want to offend anyone working hard to maintain their network marketing or MLM business. Many associate network marketing with pyramid schemes, but the fact is that network marketing is 100% legal.
However, can you really make sustainable money network marketing? How many people working an MLM actually get to those high levels where they can truly be their own boss?
A look at the annual income disclosure statement from any MLM shows that very, very, few make substantial money with network marketing businesses. You may be able to profit and get back the amount you put in to join, sure. But full time income over an entire year? Doubtful.
So what other alternatives are there to having a business you can call your own when you don't offer a product or service? How about blogging? Is there a way to earn consistent revenue through blogging?
It's time to dive into the very lucrative world of affiliate marketing.
What Is Affiliate Marketing & How Does It Work?
---
---
Affiliate marketing is simply the way most online business gets done. You've probably been a part of the process for years without even knowing it.
In a nutshell, affiliate marketing is the process of connecting people with what they're already searching for online.
The image above shows the process, but if you want to deep dive further into how the affiliate marketing process works, check out my full article on why, in my opinion, it's the best way to make money from home and get to full time income.
So how does one get started? Thankfully, there are several great affiliate marketing training courses you can get online without emptying your pocketbook.
But before we dive into training, I think it's vitally important to tackle the mindset you'll need to succeed first. So many people jump into new business opportunities and end up being their worst enemy. Even though we're all smart enough to realize you can't get rich overnight, when it doesn't happen, we still somehow get discouraged.
Must be human nature I guess. And for this reason, let's first train the mind before we start building the business.
The 4 Attributes of Successful Affiliate Marketers
A good friend of mine wrote this article. I felt it was important enough to share it here as well. If you're looking to work from your laptop and be your own boss, your focus needs to be in the following areas:
Don't focus on revenue in the first month
Understand that you are building a BUSINESS
Give yourself adequate time to succeed
Approach your business like every other achievement in your life
1. Don't Focus on Revenue in the First Month
I get it. We all want results. We all want them now. Unfortunately, that's not how the world works.
I've worked with hundreds of people personally over the last few years getting them started with affiliate marketing. In that time, certain patterns emerge.
Those who are successful in online business are not as fixated on making money in their first month. Instead, they are intrigued by the business model and making it work for them.
Having the right entrepreneurial mindset can be the real difference between being a success and falling short.
Treat your training the same way you would a college course. Be a sponge and make your focus learning and building. Commissions come later.
2. Understand That You Are Building a Business
With affiliate marketing you have a true BUSINESS on your hands. Don't shortchange yourself by turning this into just an opportunity.
Your website can be built in any niche you're passionate about. There is no ceiling to what you can earn.
So you need to take the time to treat it like a business. When undergoing training for a business, do you set aside 30 minutes each day to work on it? You probably set aside much more, don't you?
Yes, we all have busy schedules, and setting aside 4 or 5 hours each and every day may not be feasible, but consistency is key. Set aside some time each and every day for it. And trust me, this business is actually fun to grow. You may plan on sitting down for an hour and before you know it 2 have gone by in a flash. This is a good thing.
3. Give Yourself Adequate Time to Succeed
How long does it take to succeed with online business? The short answer: "As much time as it takes."
There are an infinite number of variables that go into success with your online business. For some, success comes in the first few months. For others, it could take a couple of years. This is true with traditional brick and mortar businesses too.
I was able to have a $4k month in my first year with my business. But let's say it had taken a couple of years to achieve that. Would it be any less worth it to be earning thousands per month? Of course not. No matter how long it takes, your success is worth the effort.
The fact of the matter is that those who succeed understand that when they put in the work, success is inevitable. Be stubborn with your success! Don't stop UNTIL YOU SUCCEED!
4. Approach Your Business Like Every Other Achievement In Your Life
Think about everything you've succeeded at, both large and small. Think about the work you put in to achieve those successes.
Did you always succeed right away, or did it take work? Did you succeed after working through failures along the way?
Treat your business the same as you have other challenges. Take the pressure off by understanding it's a process.
When you're building something that can give you financial freedom there are plenty of ups and downs along the way. There will be highs and lows. There will be days you're motivated and days where you're not. This is COMPLETELY NORMAL and a critical part to succeeding.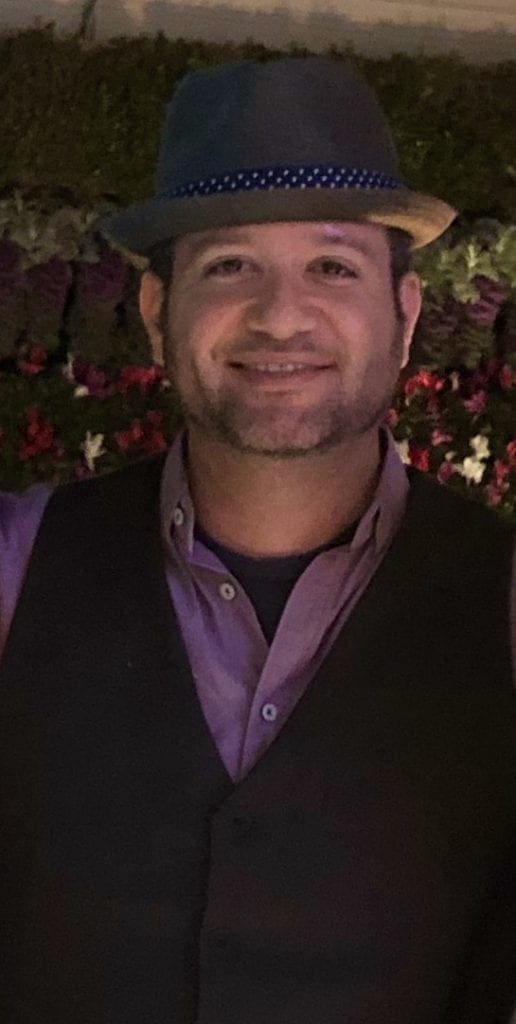 What does it take to be your own boss and work from your laptop? First, it takes the right mindset.
Once you're on the path to success, DON'T GET IN YOUR OWN WAY! Understand that real businesses take time to build. Don't focus on revenue in your first month. Give yourself the necessary time to build and learn. Push through failures and treat them like building blocks to your success.
Do these things and you'll be living the laptop lifestyle with a successful affiliate marketing business.
If you're interested in building a business you can call your own, check out my #1 recommendation for anyone looking to get started in affiliate marketing. The training is thorough and I've had nothing but positive experiences from it.
Feedback, Follow, and Subscribe!
I hope you enjoyed this article! Please follow me on Instagram and YouTube! If you have any questions at all, leave them in the comments section below. I always respond, and I look forward to connecting with you!
---