"How to sell my stuff online?" This is a question bouncing around many entrepreneurial minds every single minute of every single day.
Where do you start? Which websites give you the largest audience to sell to? Can you sell anything anywhere? Or should you break up the stuff you're selling into categories and use multiple sites?
This article will show you how to sell your stuff online and list the 8 best websites for selling products. From crafts to electronics, selling globally and local, I'm going to show you how to finally make money off your stuff including how to cut out the middle man and sell your stuff from your very own website.
Cut Out the Middle Man! Start Selling FREE With the Best Affiliate Marketing Training Online!
---
How To Sell My Stuff Online – 8 Best Websites for Selling Your Stuff
The whole point of selling on these popular websites is the amount of traffic and views they bring. People from all over the world come to these websites to buy. Of course, you'll have to play by their rules, meaning paying fees and sharing your commissions.
On the flip side, learning how to sell your stuff online from your own website means you set the rules, you set the price, and you get 100% of the profits.
But how do you get traffic to your site? How do you get eyes on your stuff? Is it all about having to use paid ads? Or is there a way to drive free, targeted traffic to content? Watch the video below and see exactly how to do all of this and more.
---
---
Whether you're looking to sell your own products and services, or just cleaning house to get rid of unused stuff, whether you want to sell globally or locally, from selling your photos, books, clothes, technology, and more, this list of the top 8 websites to sell your stuff online is going to get you in the profit zone.
1. Amazon
Let's face it. It's Jeff Bezos' world and we're all just living in it. During February 2020, Amazon had over 2.01 billion combined desktop and mobile visits. This means you can sell just about anything on Amazon and the entire world is watching. It's almost hard to believe that they started with such a small niche idea like books.
---
---
If you're looking to sell your stuff on Amazon, you'll pay 99 cents per item with the standard individual selling plan, plus an additional referral fee.
The referral fee can range anywhere from 8% – 20%, and is a percentage of the item's total sale price, including shipping. Some items like books, movies and video games, have an additional $1.80 fee attached to them as well.
Are you planning on selling items in mass quantities? The professional selling plan may be a good fit for you. You'll pay $39.99/month and will no longer have to pay the 99 cents per item.
---
---
eBay has over 182 million users, with 70% coming from the US. The main difference between eBay and Amazon is that eBay lets you sell AND auction your stuff with a simpler fee setup than Amazon.
With eBay, you pay a fee of 10% of the final sale price, including shipping. If you're a power seller and you post more than 50 items for sale in a month, eBay charges you an extra 30 cents per listing over 50.
You can also customize your auctions with extras like a reserve price. Setting a reserve price means if the bids don't reach the price you set, the sale doesn't go through. This is a good strategy to use if you want to avoid an expensive item selling for very little.
Adding a reserve price comes with a fee of $5 or 7.5% of the reserve price, whichever is greater, and you will pay the reserve fee whether or not the item is sold. The maximum reserve price fee is $250.
3. Craigslist
---
---
If you want to sell locally, Craigslist is perfect for that. Established in 1999, Craigslist is one of the top 20 websites in the US, generating over $1 billion in revenue, serving 700 cities in 70 countries.
The main difference between Craigslist and sites like Amazon and eBay is that, because your audience is local, you are responsible for meeting up in person and making the exchange.
There are no shipping charges, no fees, just a simple face to face sale. If you're looking to sell something like a car, for example, there will be a $5 fee for your post.
4. Facebook Marketplace
---
---
You can also sell locally with Facebook Marketplace, but you're not limited to local sales. Like Amazon and eBay, you can ship off your products and make sales that way.
You get paid 15 – 20 days after you mark your item as shipped and enter a tracking number. The selling fee of 5% ($0.40 minimum) is deducted from the payout.
5. Poshmark
---
---
If you're looking to sell clothing, Poshmark could be very useful to you. It's a social marketplace for fashion. If you ever wished you could shop someone else's closet who has a great sense of style, now you can.
The fees are very simple and straightforward. For all sales under $15, Poshmark takes a flat commission of $2.95. You as the seller keep the rest. For sales of $15 or more, you keep 80% of your sale and Poshmark's commission is 20%. Once your sale has been delivered and received by your buyer, the earnings from your sale are yours.
6. Ruby Lane
---
---
Looking for ways to sell anything vintage? Add Ruby Lane to your list. You can sell jewelry, art, games, crafts, and pretty much anything else vintage. There's no setup fee, and no listing fee.
As a seller your maintenance fee for up to 50 items is $54/month. For items 51-150, add 30 cents per item. For items 151-1000, add 20 cents per item. For items 1000 and on, add 1 cent per item. There is also a 6.7% service fee based on the purchase total, not including tax.
7. Etsy
---
---
With over 30 million users, Etsy is no pushover. They're mainly known for selling arts, crafts, and collectibles, but don't limit yourself with this online marketplace. You can sell just about anything. In fact it's a solid option if you're looking to sell your photos online as well.
Listing your item costs 20 cents, plus a 5% fee based on the price of the item, not including shipping. There's also an Etsy Payments option you can use for an additional 3% plus 25 cents.
8. Wealthy Affiliate
---
---
This happens to be my favorite way of selling because it cuts out the middle man completely. There's no sea of similar products side by side next to your stuff anymore. The entire marketplace is just your stuff! Finally, you're in control!
Wealthy Affiliate isn't a marketplace at all, it's an online training platform that trains you how to sell products on your very own website through affiliate marketing.
Affiliate marketing is all about connecting people with the products and services they're looking for online. And it works whether you have your own stuff to sell, or if you want to earn commissions by promoting other people's products.
The key to selling online is getting your content seen and that's exactly what Wealthy Affiliate teaches. You'll learn how to build a website and how to drive targeted traffic to it that is ready to buy. Create your free starter account and test drive the training to see if it's for you!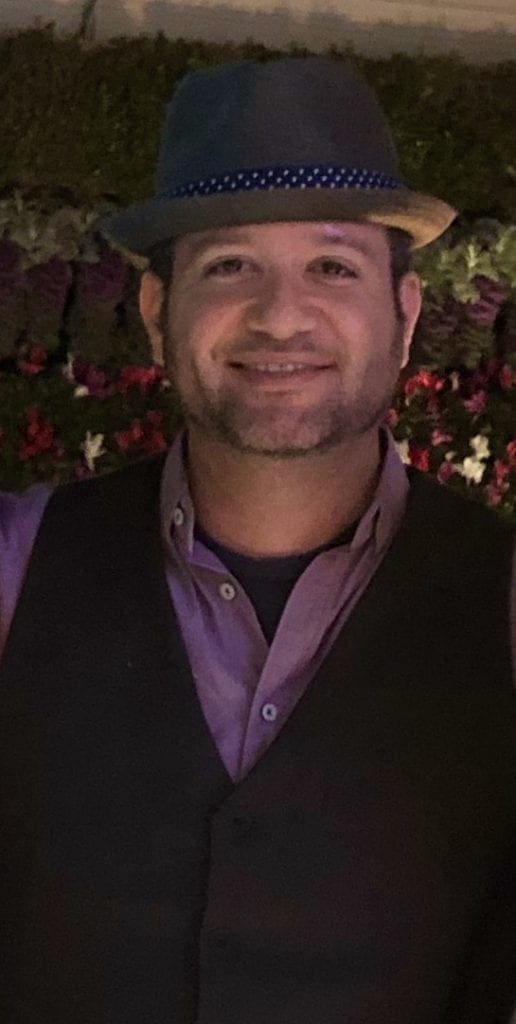 In this technological age we live in, nothing should hold you back from being able to sell your stuff online. Whether it's memorabilia, clothing, electronics, arts, crafts, selling your photography, or selling your own services, there are several great websites you can join and become a global seller.
Different sites have different fees, but they're very fair and minimal. Why not take full advantage and create some revenue for yourself? Have something you want to sell locally? There's websites for that too.
And if you want to cut out the middle man, definitely check out my top recommendation for anyone looking to sell literally anything online from their very own website. The training is thorough, and I've had nothing but positive experiences with it.
Feedback, Follow, and Subscribe!
I hope you enjoyed this article! Please follow me on Instagram and YouTube! If you have any questions at all, leave them in the comments section below. I always respond, and I look forward to connecting with you!
---