Interested in learning how to make money at Wealthy Affiliate? Ever dreamed of having your own blog, website, or YouTube channel earn real revenue and become a real business you can call your own? This Wealthy Affiliate Review is going to show you how.
I'm going to show you how simple, but straightforward training can take you from affiliate marketing newbie to affiliate marketing expert much quicker than you think. No background in building websites? Don't know what affiliate marketing is? In January of 2017, I was in the exact same boat.
Yet, after a few short months of taking in Wealthy Affiliate's training, following the step by step lessons, building as I learned, I had in my lap a real affiliate marketing website I could call my own.
And it was earning real money.
Here's the most important thing to know before you go any further: Wealthy Affiliate is not a get rich quick scheme. It's not some "done for you" system you just plug into and do no work. This is not network marketing or MLM. This is straightforward affiliate marketing training, and while I can't promise your results, I can show you what's possible by sharing mine.
---
---
For a firefighter who's never done anything like this before, those results mean something. They are testament to training that delivers.
In this Wealthy Affiliate review, I'm going to give you the insider details of how to make money with this affiliate marketing training platform.  I'll explain how affiliate marketing works and, in full transparency, show you my personal results for my first two years so you can decide if this is the kind of training platform you've been looking for.
I'll detail the immersive training you get with Wealthy Affiliate by giving you a sneak peek of the first training lessons you start with along with its brand new price points effective May 12, 2020 & all the tools and resources you'll get with membership.
By the end of this review, I think you'll agree that Wealthy Affiliate is the best affiliate marketing training community you'll find online, bar none.
How to Make Money at Wealthy Affiliate – Wealthy Affiliate Review, Results
Watch the video below and take a sneak peek at the training lessons, tools, and resources that greet you when you create your free starter account with Wealthy Affiliate.
---
---
Click here to create your FREE WEALTHY AFFILIATE STARTER ACCOUNT!
---
In this Wealthy Affiliate review I'll cover:
What is affiliate marketing & how does it work?
What is Wealthy Affiliate's track record?
What are the 4 core steps to making money with Wealthy Affiliate?
Wealthy Affiliate's core training: the Online Entrepreneur Certification course
Wealthy Affiliate's live training and weekly webinars.
How Much Does Wealthy Affiliate Premium Cost? What do you get with Wealthy Affiliate Premium?
Testimonials
Wealthy Affiliate pros and cons
FAQs
---
What is Affiliate Marketing & How Does It Work?
Affiliate marketing is the business of connecting people with the products and services they're already looking for online. It's a MULTI BILLION dollar per year industry and always growing.
Bloggers & YouTubers use affiliate marketing all the time to turn their blogs, websites, and YouTube channels into revenue! Ever wonder why they make those reviews? Affiliate marketing!
You don't need products or services of your own. If you have your own stuff you'd like to sell, like photography, or software, or sports memorabilia, it works for that too, but you don't need your own stuff to be successful.
This is what attracted me to affiliate marketing. This and the fact that you have 100% freedom to go in any direction you want.
I was tired of seeing nothing but MLMs and network marketing opportunities where it's all about recruiting. I wanted to find something much more sustainable.
Wealthy Affiliate's Track Record
Wealthy Affiliate isn't the new kid on the block. Established in 2005, WA has over 1.4 million members in 193 countries. It's truly a global community.
---
---
The 4 Core Steps to Making Money at Wealthy Affiliate
---
---
Wealthy Affiliate's training takes you step by step through these 4 core steps to making with affiliate marketing. Don't worry if you've never built a website before. This isn't going to be a obstacle for you. Let me explain each step with a little more detail.
Step 1: Choose an Interest and Profitable Niche
It all starts with a niche. As I mentioned, you have complete freedom with what direction you want your business to go in. And the Wealthy Affiliate training and community help you find your direction.
Wealthy Affiliate walks you through the importance of choosing a niche you're genuinely interested in and how to go about doing it. What's your passion? What do you have a genuine interest in?
You'll be shown examples of what works, and what doesn't so you can narrow yours down to one you're happy moving forward with. You won't have to rack your brain trying to discover an untapped market to make money online with. The real key is having a passion and interest for your niche & getting trained right.
Step 2: Build a Website
Never built a website before? Remember, I was in the same boat. This is much more straightforward than you think.
Through very easy to follow video tutorials, Wealthy Affiliate guides you through this process like a pro. I'm happy to say that I've built many since then.
You'll build your websites on the WordPress platform. WordPress is by far the most popular platform to build a website on with almost limitless customization. These aren't copycat websites you're building. Choose from countless themes to bring your vision to life!
You'll have your website up in minutes and ready to start filling with content! Wealthy Affiliate walks you through that too. Start on a free domain and then when you're ready you can move your content over to your very own .com, .net, or .org domain.
Additionally, all sites are automatically backed up and you'll have 24/7 support at your disposal. Run into a technical problem? No problem. Site Support will get back to you in minutes. You're going to put forward the best possible product for your audience, and they're going to thank you for it!
Already have a website? Maybe you already own your own domain? Not a problem. You can apply everything you're learning to that already built website to improve it across the board. Want to save some money and host your website with Wealthy Affiliate? You can do that too.
Step 3: Attract Visitors
Traffic is the key to revenue, bottom line. Without any traffic there is zero chance for revenue.
Understanding how to write content for a blog the right way is thoroughly covered in the training. You're going to learn how to create the best user experience for your audience so they'll come back for more.
Additionally, Wealthy Affiliate integrates what I feel is the best keyword research tool for building traffic right into their platform. They even have webinars and more so you can maximize your success with it.
I didn't know a thing about keywords or keyword research. Now, I won't write a piece of content without it. It's just one of the eye-opening tools and resources you'll have at your disposal with Wealthy Affiliate.
Step 4: Earn Revenue
This is what it's all about, right? Choose your niche, build your site, get targeted traffic, and turn that traffic into conversions and REVENUE.
You'll learn how to monetize your website in multiple ways. The most common way is through a "conversion", or when you connect your audience with the product or service they've been looking for and a sale is made. They buy from a trusted merchant, like Amazon, and you get a commission for helping make that happen.
This happens over, and over, and over again. You're not limited to making money from only your website either. Want to make money off YouTube? How about instagram? You'll learn how.
Wealthy Affiliate trains you on how to maximize your success and how to increase your conversion rate. Your audience won't feel like they're being "sold". They'll receive value for what you're bringing them.
I still remember my very first commission. It's like that first dollar you see framed inside of restaurants. I kept saying "This really works!" over and over in my kitchen, staring at my laptop.
And by following a system that works, I saw that revenue grow.
---
---
With over 120 in-depth course lessons & video tutorials, one on one mentorship, weekly live webinars & live training, 24/7 live chat, 24/7 site support, hundreds of forums & classrooms filled with member training, over 300 hours of catalogued live training, and the best keyword research tool for SEO you'll find online, Wealthy Affiliate gives you all the tools necessary to succeed.
---
Wealthy Affiliate's Core Training – The Online Entrepreneur Certification Course
---
This 5 phase, 50 lesson series of courses does exactly what it says it's going to do. You're walked through the process of growing your business within any niche you want.
Step by step video tutorials show you the way. They're easy to follow, thorough, and I found them very eye-opening. You're not going to zoom through these in a week. You really want to focus on learning here. You'll be reaping the benefits from this training for years.
Even the free starter account gives you access to the first 10 lessons. It isn't a "look but don't touch" starter account. You'll be building as you learn.
Take a sneak peek at some of the training by watching the video at the top of this article.
Wealthy Affiliate's Weekly Live Webinars & Interactive Training
---
---
In addition to everything else WA offers, the weekly live webinars and interactive training really put it over the top. This is premium content that you'll get once you upgrade. In my opinion, being able to sit and watch and interact with expert in the field at work is worth the upgrade alone.
These aren't prerecorded videos, either. This is fully interactive training with live chat and Q&A every Friday at 7 pm. They're taught by WA's head trainer Jay (pictured below) right before your very eyes. They cover just about every topic you can think of to help maximize your success in affiliate marketing.
Even when the topic is something not related to my business, I've learned so much from these webinars. They're fun, easy to watch, and a great way to keep your business in the front of your mind.
If you miss a live webinar, don't worry! You'll have the replay available to watch starting the very next day. There are over 400 hours of webinar training available in the Wealthy Affiliate catalogue with unlimited replays available.
Topics covered in recent live weekly webinars include: Creating Brilliant Capture Pages, An Introduction to Funnels, Understanding Keyword Research, Coming up with Niche Ideas / Idea Generation, Ranking YouTube Videos, Email Marketing 101, and many more.
How Much Does
Wealthy Affiliate Premium Cost? What Do You Get With Premium?
---
WA Monthly Premium
$19 First Month then
100% Training Unlocked
Host Up to 25 Websites
Weekly Live Webinars
WA Yearly Premium
$93 Savings (basically 2 months free)
Free .com domain
$50 Community Credits
(Both given yearly)
---
I looked at a lot of platforms before finding Wealthy Affiliate, and I've reviewed many, many more after joining. Trust me, this is the best price point you'll find online for such a complete training platform.
Gone are the "a la carte" training modules so popular with other platforms that you're forced to buy to continue your training, each more important (and more expensive) than the last.
Wealthy Affiliate gives you 100% of the extensive, thorough training while surrounding you with a community of like minded people, all with the same goals, helping each other to succeed.
See for yourself all the tools and resources you get with Premium on the Wealthy Affiliate Premium Promo page.
It's time to put those other platforms charging THOUSANDS for their training in the rearview.
Given the free opportunity to try out a training platform that could potentially earn you thousands per month should be an easy decision to make.
Testimonials
From large commissions to small victories, there is a true feeling of community at Wealthy Affiliate. Members tell of milestones they've achieved daily. It's an atmosphere that breeds optimism and success. Here's a few testimonials taken from the Wealthy Affiliate Premium Promo page along with some screenshots of members telling of their success from the Wealthy Affiliate dashboard.
"Wealthy Affiliate transformed me. It turned this ordinary guy with no clear career path into someone who will ALWAYS be able to generate an income online. At Wealthy Affiliate you get ABSOLUTE clarity in every aspect within an otherwise confusing 'online biz' industry. Thank you for everything Wealthy Affiliate!"
Marcus (MarcusWFHW)
Wealthy Affiliate Premium Member
"Your choices are limitless here and everything is included in the membership. From keyword lists and tools, endless training, platforms to get comments or help you write content, and those to engage with in the community, you have endless resources all available 24/7. I have met people around the world. I love WA and believe it is the best resource available for learning to build a website and a business!"
Jessica (SwanGirl)
Wealthy Affiliate Premium Member
"It's been over a decade since joining WA and it has helped me achieve financial and personal freedom that a job could never provide me. At one point my wife and I were able to quit our jobs, buy our dream home and travel the world with our daughter as a result of the business WA helped me build. Here's to another decade of success for all of us!"
Eddy (EddySalomon)
Wealthy Affiliate Premium Member
---
---
In full transparency, here's a quick video of me sharing my results and what Wealthy Affiliate has meant to me. I'm proud to say I found exactly what I was looking for. This is hands down, bar none, the best affiliate marketing training platform online.
---
---
Click here to create your FREE WEALTHY AFFILIATE STARTER ACCOUNT!
---
Wealthy Affiliate – Pros and Cons
Final Verdict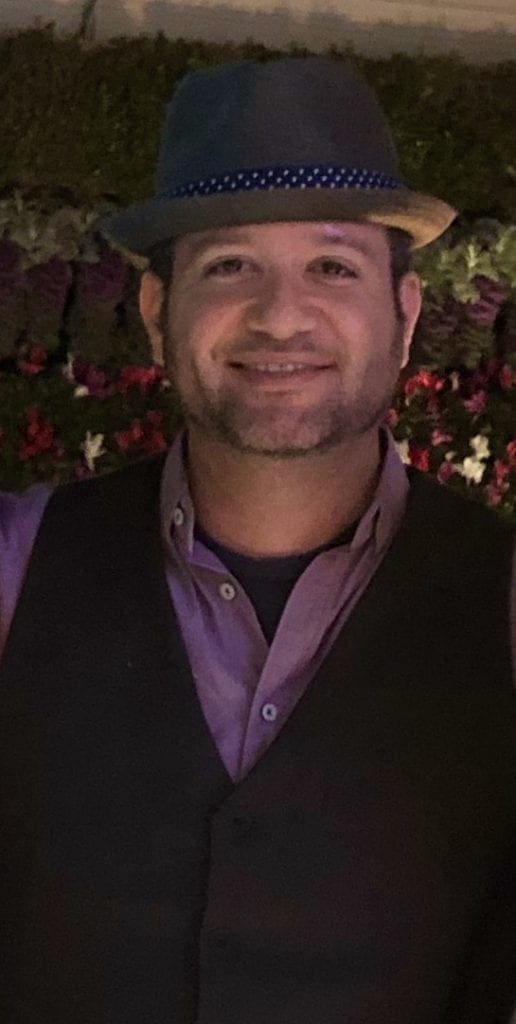 In my experience, Wealthy Affiliate is the most straightforward, thorough training platform for getting started in the world of affiliate marketing. Its training allows those with any level of experience to find success.
The ability to test drive the training first gives you a much better understanding of how it will all work. The affordability of the full premium package solidifies the platform as a winner.
You're instantly a part of a global community of like minded entrepreneurs, and the accessibility to successful mentors is only a live chat or private message away.
I owe 100% of my success to this platform, and I encourage you to try it out for yourself. Going through my links means you get me as your support coach. I've helped hundreds from all over the world find success with WA and I'd love to offer you my experience so you can find your success too.
Create your free starter account now and make today your day 1. I hope to see you on the inside!
FAQs 
What's the difference between Wealthy Affiliate "free" vs "premium"?

The free starter account gives you access to the first 10 lessons in both the Online Entrepreneur Certification & Affiliate Bootcamp. Within these lessons a lot is covered. You'll learn all about how affiliate marketing works, the power of keywords, and more. You are also freely allowed to begin building your site and trying out WA's different tools for yourself.

With premium membership you get 100% of what Wealthy Affiliate has to offer. You'll have access to 100% of the lessons and 100% of the features. There are no up-sell training modules to buy. You also get access to the weekly live webinars and their entire back catalogue.

My recommendation is to create your starter account and then immediately take advantage of the $19 first month offer. You'll never get a better deal than that.
Do I need my own product or service to get started?

No, you do not. You can be very successful without having any products or services of your own. If you do have your own product or service you'd like to promote, more power to you. Use Wealthy Affiliate's training to get massive traffic to your site and products! Traffic is the absolute key to making sales of any kind.
Can I apply this training to a website I already have? Can I build a website on a domain I already own?

Yes, you can apply the training at Wealthy Affiliate to vastly improve your already existing site. You can also optionally move your existing site over to WA's hosting. WA's hosting package is included with premium membership and compares to $200-$250/month hosting packages elsewhere.
Can I buy a .com, .net, or .org domain through Wealthy Affiliate, or do I need to do this through outside hosting like GoDaddy?

Both free and paid domains are available through Wealthy Affiliate. You can buy your own .com, .net, or .org domain directly through Wealthy Affiliate for only $13.99-$15.99/year.
Is Wealthy Affiliate a pyramid scheme or MLM (multilevel marketing) scheme?

No, it is not. There are no downlines or recruiting involved. You are not required in any way to promote Wealthy Affiliate or even take part in its affiliate program. You can concentrate your business in any niche of your choosing. Your commissions are based on your efforts alone and no one else's.
Is it really free to join?

Yes. Wealthy Affiliate is free to join. You don't enter any payment information when creating your free starter account.
Is Wealthy Affiliate legit?

Wealthy Affiliate is legit. The atmosphere of success and community starts at the top. When I qualified for the chance to meet Kyle and Carson along with the other leaders of WA at the Super Affiliate conference in Las Vegas I left truly inspired. The entire focus of the week was on how to continue improving the platform. The roundtable meetings we had during the week were spent discussing ways to help members further succeed. I encourage you to take the platform for a test drive and see how much you learn. I look forward to seeing you on the inside!
---
Feedback, Follow, and Subscribe!
I hope you enjoyed this article! Please follow me on Instagram and YouTube! If you have any questions at all, leave them in the comments section below. I always respond, and I look forward to connecting with you!
---