If you're looking to turn your blog into consistent monthly revenue, understanding how to increase a conversion rate is key.
So what exactly is conversion rate? Conversion rate is the percentage of your readers who become engaged with your content, are connected with what they're looking for, and turn into a buyer. It's all about connecting with your audience and persuading them to take action.
When you can do this consistently, this means not only are you helping your audience find what they're looking for, but you're creating revenue from your website. This is the secret sauce to a thriving business.
Get Started FREE with the Best Affiliate Marketing Training Online!
---
In this post, I'm going to cover how to increase a conversion rate by following a simple, yet engaging blog post structure when writing posts. It's all about lowering your bounce rate keeping your readers connected and interested.
How to Increase a Conversion Rate with an Engaging Blog Post Structure
The first goal is to keep the reader's eyes on your page. Too many times a reader is greeted by a page that instantly makes them lose interest and hit the back button. But did you know there is an engaging blog post structure you can apply to your content to keep your readers engaged and connected? There is, and it's simple to put into practice.
When you focus on creating a great user experience for your audience. you'll find conversions skyrocketing and this adds dollar signs to your bottom line.
Watch the following video and dig into how to improve your conversion rate and lower your bounce rate. Learning how to write a blog takes practice. Follow these simple steps that focus on your reader's user experience, and you'll be swimming in traffic and conversions in no time.
---
---
What is Bounce Rate? What's a Good Bounce Rate for a Website?
Bounce rate refers to the percentage of people who visit your site and then leave (bounce) without visiting any other part of your site. A high bounce rate is not a good thing. So, the key to keeping your audience engaged is to present to them right away the value of the content ahead.
An excellent bounce rate is anywhere from 25-40%. This means only 25-40% of your readers leave without visiting another part of your website. An average bounce rate is anywhere from 41-55%. A below average bounce rate is 56-70%, with anything above 70% being considered poor.
You don't want over half your readers leaving right when they get to your site. This means all that great content you're writing and all the great links you've made are going completely unnoticed. For this reason, we structure our content for maximum engagement immediately as our readers arrive.
Keeping Your Audience Engaged: The APP Method for Writing a Blog Post
---
---
Ladies and gentlemen, may I introduce to you: the APP method. This simple approach is proven in helping keep those eyes on your content longer.
More time on the page means higher chance of conversions. Higher conversions mean consistent revenue. And if you're an affiliate marketer, then this is equivalent of holding the golden ticket.
You only have a few seconds to grab your audience's attention. So it's important to make the "above the fold" content that much more attention grabbing.
What is Above the Fold Content?
Above the fold content is that content that you see immediately upon arriving at a website without scrolling down. Have you ever gotten to a website and been greeted by a wall of text? Never greet your reader with a wall of text! They'll be hitting the back button before your images even load.
First impressions are everything. So taking the extra time to create engaging content that greets your audience above the fold is important. The APP method is like a template for this greeting area. It gives you the perfect blog post structure that grabs attention and welcomes your readers to the rest of your content.
The APP Method, Part 1: Agree
You need to catch your reader's attention right out of the gate. When a reader takes a look at a blog post and reads something they agree with they tend to read on.
Remember, they've found your post through a search. This means you need to address that question and prove that your content is the answer they're looking for.
If you start off the post with something off topic, or start with a tangeant, the reader could easily bounce before you make your point.
For this reason, make your point fast and make your point agreeable. Don't beat around the bush. Hit them with a solid point they're going to agree with.
Take this article as an example. The very first sentence reads, "If you're looking to turn your blog into consistent monthly revenue, understanding how to increase a conversion rate is key."
Any reader finding this article is obviously searching for how to increase their conversion rate. This opening statement is direct, to the point, and 100% on topic. It then takes the reader immediately to the second critical part of the APP method, the promise.
The APP Method, Part 2: Promise
With the "promise" portion of the APP method, you are promising on the delivery of the answer your reader is searching for. This is crucial.
Your first few sentences grab their attention, and then they read on for confirmation. If it's not there to their liking (guess what?)… bounce!
So be clear in the delivery of your promise. Again, no beating around the bush. No storytelling just yet. The first seconds when your reader gets to your site are crucial.
If you don't grab your reader's attention in the first 15 seconds they're going bye bye!
Give them clear confirmation that they've found their answer in those few seconds on the page, and they're sticking around. At the beginning of this article, I'm promising to show the "secret sauce" to a thriving blog by showing you exactly how to connect with your reader.
The APP Method, Part 3: Preview
The preview tells the reader why they need to scroll down for more. You've found common ground with them, made statements of fact confirming you have the answer to their question, and now you're assuring them you're about to deliver.
You can use your preview to introduce a tease. You've gotten past the crucial first seconds, and now, more than likely, they're staying for a few minutes. To ensure this, tease to what's coming below the scroll.
In my preview portion at the beginning of this article, I tell the reader how they're going to learn about an engaging blog post structure that highly reduces bounce rate.
Don't forget to include an image above the fold! An appealing image that greets your reader is a must!
Content is king, but aesthetics are very important to creating a good user experience. You want your reader to feel like he or she is walking into something interesting and engaging, right? Don't forget to include relevant images in all your posts to greet your audience!
How to Improve Bounce Rate Further? Embed Video in Your Posts!
---
---
Readers. Love. Video. They just can't resist hitting the play button and sitting back and watching. By its very nature, an embedded, relevant video will improve your bounce rate greatly.
Video causes your reader to stay awhile. When your video is appealing, it subconsciously tells your audience that your content (and links) are worth exploring further.
And if you're creating your own videos, this also allows for your personality to shine through. Instead of just words on a screen, you're now a voice and even a coach helping your reader with the topic at hand.
Are you starting to see the correlation between bounce rate, building traffic to your blog, and conversions? Readers who stay translate to readers who return. Building a successful website is all about building with the user in mind.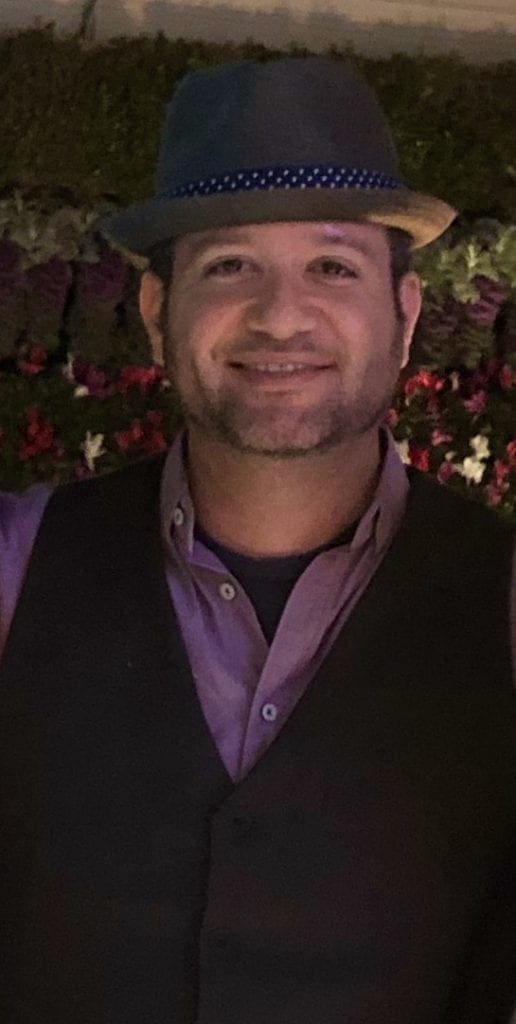 Learning how to increase a conversion rate using the right blog post structure is the foundation to creating a successful affiliate marketing blog. Take a look at your website with the eyes of a new visitor as often as you can. Think of what works for you when you visit a website for the first time, and pay attention to the things that make you click out of one.
Focus your attention on creating the best user experience possible and all the other things fall into place. A great user experience leads to improved bounce rate. A good bounce rate leads to more and more traffic. Traffic leads to conversions, and consistent conversions lead to consistent monthly revenue.
If you've found this site, you're likely trying to put the pieces together to build an online business of your own. Check out my top recommendation for anyone looking to get started in affiliate marketing. The training is thorough, and I've had nothing but positive experiences with it.
Have you had a weird experience with AWOL Acadm? Share your story or I always respond, and I look forward to connecting with you!
---