There is a simple fact you should be aware of if you're a blogger: Your audience loves video. Do you know how to embed YouTube video in a website?
Here's why you need this as a blogger: Most people are visual learners. Your audience is instantly drawn to video. Embedding a simple video into your content keeps eyes on your page longer. This lowers your bounce rate and helps increase your conversion rate.
The convenience of clicking play and sitting back to learn something new is why it's the preferred way to take in new information. And don't worry. It's very, very simple to implement.
Get Started Free with the Best affiliate Marketing Training Online!
---
No matter your niche, understanding how to embed YouTube video in a website is a key element towards creating the best user experience possible for your audience. And a happy audience is a returning audience.
In this post, I'm going to show you how to embed YouTube video in WordPress. No matter how little experience you have building a website, this is a simple process anyone can learn. 
How To Embed YouTube Video in a Website
Watch the short video tutorial below and follow its easy steps to learn how to embed YouTube video into your website. Once you learn this process, you'll be embedding videos into your posts in no time and your audience will be thanking you.
---
---
The Difference Between Linking to and Embedding a Video
Up to this point, you may have simply been creating external links when you wanted to share a video, and this is fine. However, creating an external link to a video on YouTube takes your reader away from your site. Embedding your video keeps your audience right where they're at.
When you embed a video, you place the video right into your content. Not only does this look very professional, but your reader doesn't have to leave to view it. This keeps your audience on your website longer, and this is always a good thing.
4 Easy Steps to Embedding a YouTube Video into WordPress
---
---
YouTube makes it very easy to embed video into your WordPress blog post. Whether it's a video of your own, or a video published by someone else, the steps are the same.
The great thing about YouTube is that almost all of it's videos are available for sharing. This means that if you can see the embed code, then you can embed it into your website.
Step 1: Find the Video You'd Like to Embed
Almost 5 billion videos are watched on YouTube every single day! This means you can type in just about anything into that YouTube search bar and chances are you'll find a video that suits you.
If you prefer to embed videos that you yourself have published, that's a great option too. Embedding your own YouTube videos into your content can help build your following and bring them from one social platform to your website.
Once you've found a video you'd like to embed, click on its "share" button which is found below the video. Clicking on "share" will open the options below.
---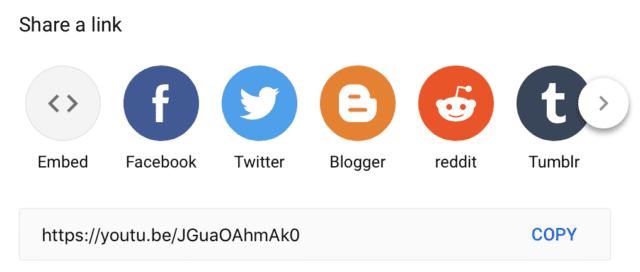 ---
Step 2: Click on "Embed" to Get Your Embed Code
When you see "Embed", this means you can share this video. You don't have to ask for permission from the video's author to share it. Click on "Embed" and a window similar to the one below will open.
---
---
Step 3: Copy the Embed Code
You'll see the embed code at the top right of that window. It's as simple as copy and paste, or just clicking on the "copy" button in the lower right corner.
Check or uncheck the embed options to tailor the video to your liking. As you modify it, the code will also update. Click on the copy button at the bottom right, and this embed code will be copied to your clipboard.
Step 4: Paste the Embed Code into your Website
Now, for the last and final step of placing this code into your site. If you're using WordPress' Classic Editor, all you'll have to do is go into the text editor of your post and paste this code where you'd like the video to appear.
I like to add the center tags before and after the embed code so the video is centered on the page.
---
---
If you're using Gutenberg blocks, it's just a matter of creating a block where you can add HTML code. Paste this html code into your block, and you're done. Your video will be placed seamlessly into your website.
Final Thoughts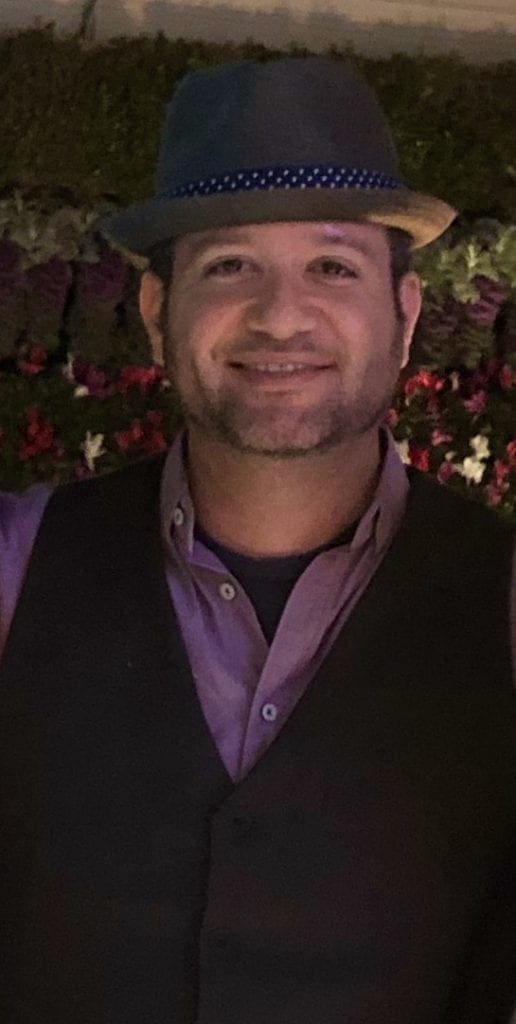 Just as I said at the top. People. Love. Video. And when it comes to keeping eyes on your content longer, nothing beats it.
Keeping those eyes on your content longer leads to lower bounce rates and a higher conversion rate. It draws your readers in, and if you're embedding your own YouTube videos this really helps establish a connection between you and your audience.
In 4 easy steps, you can embed a video into any piece of content you have. And once you've done it once, you'll want to incorporate relevant video into all your posts.
If building a website that creates revenue is something you're interested in, you need to look into affiliate marketing. Check out my #1 recommendation for anyone looking to get trained in affiliate marketing. The training is thorough and I've had nothing but positive experiences with it.
Have you had a weird experience with AWOL Acadm? Share your story or I always respond, and I look forward to connecting with you!
---