User experience is the absolute key to building traffic to your website and getting conversions. Do you know how to add Read More to blog posts in your website?
WordPress is one of the most customizable blogging platforms out there. With thousands of themes and functions available, you can turn any vision you have for your blog into reality. For this reason it's important to turn your website's blogroll into one that is easy to navigate.
Learn How to Build Your Own Website That Brings Full Time Revenue Now!
---
If you've been following the Build Your Site Right category here at WorkFromYourLaptop.com, then you've learned how to create a better user experience by embedding YouTube video, how to optimize your images, how to turn your images into links, and how to balance your internal links, external links, and create backlinks.
But how about customizing your blog roll? Many times by default a theme's blog roll will show each post in its entirety. This makes it very hard for your readers to arrive at your website and find the content they're looking for.
For this reason, knowing how to add Read More to blog posts can really clean it up. Using this simple WordPress feature can instantly add engagement for your readers.
If you're using the Classic Editor in WordPress, creating excerpts of your posts visible on your home page will clean up your blog roll and make it easy for your readers to find the content they're looking for.
In this article (with video), I'm going to show you how to add Read More to blog posts to engage your readers quickly. Don't worry, there's no coding needed. It's as easy as the press of one button!
How to Add Read More to Blog Posts
Watch the following video to understand the very simple process of how to add those "Read More" tags you've seen on blogs everywhere. It's quick, it's easy, and doing it right will have your readers wanting to do exactly what the tag says: read more!
---
---
One of the essential elements to SEO (Search Engine Optimization) is creating a good user experience. Did you know aesthetics play a key role in keeping your traffic growing?
Think about it. You find a blogger who you know creates content on things that interest you. Anxious to scan his or her blogroll, you arrive at the website for the very first time and then this greets you.
No one likes being greeted by a wall of text when they arrive at a website.
This is why adding Read More tags to your posts can be so important. Adding "Read More" tags to your posts allows you to clean up the aesthetics of your blogroll while creating a tease to draw your audience in further. It can drastically change what first looks like a wall of text into a much more organized directory of blog posts.
The following easy steps show how to add Read More to blog posts.
First, it's time to find the the Read More icon in your WordPress Classic Editor dashboard. You can access it from your post editor. The Read More button is the icon with the hyphens on it. You can see it in the picture below:
Now go down to your content and place the cursor wherever you'd like to end your excerpt. Then click the Read More tag.
The sentences above the break in the content will serve as the tease seen in the blogroll. All the content below the break will be hidden until your reader clicks on the "Read More" tag to dive into the full article.
Using a Sample Post to Show How to Implement Read More Into Your Blog Posts
Let's me show what the process looks like as we create a "Read More" tag. From the WordPress Classic visual editor, once you've decided where you're going to create the break in your content and you've clicked on the "Read More" icon, you'll see a hyphenated "MORE" appear in your text. In the text editor the Read More HTML code appears slightly different. Please see the images below.
How the Read More tag appears in the visual editor:
How the Read More tag appears in the text editor:
The best way to tease your content is to create an excerpt of just one or two sentences. You want your reader to read this little snippet, be engaged, and then click to enter the actual post from your blog roll and read the rest of the content.
And this is how your post will appear from your blogroll once saved and published.
Notice that the "Read More" prompt once published may not say "Read More" but may say something like "Continue Reading" as in this example. This is theme dependent and will vary from theme to theme.
As you can see in this sample post, two lines of content are visible, allowing the reader to sneak a peek at what the article looks like. After those two sentences of content, your reader can click the "Continue Reading" link to access the full article.
It couldn't be any easier than that. And what a difference this can make in cleaning up your blogroll and strengthening your engagement!
Summary
Creating a great user experience is the name of the game when it comes to blogging. Content is absolutely king. Check out my article on how to write articles for affiliate marketing here.
This means you want to make it as easy as possible to navigate your website and blog roll. Understanding how to add read more to blog posts is a quick and painless process to do that. Once put into use, it can really add to the aesthetics of your blog and improve the user experience.
No more walls of text greeting your readers. You'll now have an organized summary of each post to showcase. Your readers will be able to see more of your content at one time and easily decide on which article they'd like to dive into.
If blogging is something that interests you, have you ever considered turning your blog into a business?
There are lots of quality training courses for learning how to make money blogging. I highly recommend taking a look at what I feel is the best training community out there. The mentorship is head and shoulders above the rest and can help you turn your passion into consistent monthly revenue.
Create your free starter account and check it out for yourself. You can also read my full review with my own results!
---
---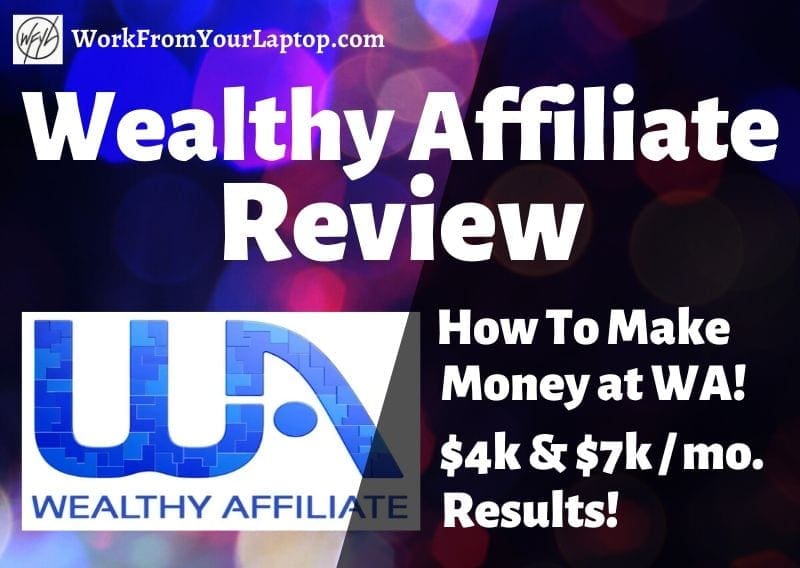 Read My Full Wealthy Affiliate Review
See why Wealthy Affiliate is my top recommendation for anyone looking to get started earning fast in affiliate marketing. Check out how it all works and see my personal results!
---
Feedback, Follow, and Subscribe!
What questions do you have for me? Do you have a clearer understanding of how to add Read More to blog posts? Will you be integrating this into your blog?
Don't hesitate to share your experience and ask any questions you have in the comments below. I'm always available and look forward to getting back to you.
Feedback, Follow, and Subscribe!
As always, please like and share this article to your social media platforms. If you have any questions at all, please leave them in the comments section below. I always respond, and I look forward to connecting with you!
---