It's the million dollar question for any blogger: "How can I get more traffic to my blog?" Getting eyes on your content is the whole point of a blog, right?
For this reason, understanding how to get visitors to your blog is the first step to getting your content to the masses and turning your blog into a business. Don't be satisfied with just getting likes. Turn your blog into something that brings in full time revenue!
Learn How to Build Your Own Website That Brings Full Time Revenue Now!
---
Do you ever wonder how certain blog posts get so many shares and likes? How are some blogger's posts consistently ranking on page 1 of Google's search results? Most people think that putting together some quick thoughts with a catchy title, a viral image, and a quick share to your loyal Facebook audience is all you have to do to get traffic.
There is a science to building traffic. It's all about the user experience and following the proven strategies on how to increase blog traffic for free. Taking full advantage of all the free traffic Google can send your way can be as straightforward as implementing a few simple steps that Google loves. For example, did you know there is a perfect post structure to use to keep readers eyes on your blog longer?
In this article with VIDEO, I'm going to show you the science behind understanding how to increase blog traffic fast. I'm going to share with you 6 easy steps you can take immediately that will greatly improve your reader's user experience and get more readers for your blog.
How Can I Get More Traffic To My Blog? [6 Easy & FREE Strategies]
Watch the following video that covers the straightforward steps to take to get more readers to your blog. Make these part of your publishing routine and you'll never have to ask, "How can I get more traffic to my blog?" again.
---
---
Step 1: Knowing Your Target Audience
A surefire way to spot a blogger who's not getting eyes on their content is when you see that he or she doesn't understand their target audience. Don't take this the wrong way, but many bloggers think they are God's gift to their readers.
They post about all sorts of random, unrelated things, and with no real rhyme or reason. Sure, they may have close personal friends who will follow their posts no matter what they write about. But as for the masses out there in cyberspace, arriving at a blog where one post is about a cool, new blinged out iPhone case when the next post is about giving your dog a perm ISN'T WHAT THEY'RE LOOKING FOR!
Your blog should be centralized around a singular theme or specific niche.
Whether you're building an online business or a casual blog, this is a very important and foundational step. Choosing a profitable niche market is a key to your success.. Choose a niche that you have a genuine interest in so creating content around that niche won't seem like work.
And when you choose your niche market to target, STICK TO IT. Your readers will follow you because they'll know what to expect in future posts. For example, if your niche is travel photography, you'll want all your posts to be relevant to that topic.
Step 2: Using Low Competition / High Traffic Keywords
So what is a keyword? Keywords, simply put, are the words or phrases people type into online searches. Keyword research is so important because understanding what your audience is looking for lets you create content to answer those searches.
Imagine you had a traditional brick and mortar store in a prime location. Now imagine having a tool that lets you know exactly what your target customers are looking to buy. Wouldn't you fill your shelves top to bottom with those products?
Of course you would! Your customers would come in, find everything they're looking for, and you'd be a very rich business owner!
What if there was a tool just like this for keyword research that gathered all the data from Google searches and told you the EXACT keywords your target audience was searching for?
There is, and it's called Jaaxy.
I highly recommend adding this tool to your tool belt now. Read this article on how Jaaxy works and you'll even learn how to get it free. You can also take Jaaxy for a test spin and enter some keywords right from the article.
Keyword research is the secret sauce when it comes to getting free traffic to your blog. Your articles will rank high on Google search result pages, and that means lots and lots of free traffic coming to your blog.
Step 3: Dynamic, Attention-Getting Titles
So now that you've found your profitable niche and are armed with the right keyword research tool to find the best keywords, you're finding yourself on page 1 of Google searches. WOOHOOOOO!
But guess what? That doesn't guarantee people are going to click on your article. You need to stand out from the rest of the search results so people will actually click on your content.
This is where using an attention getting title can make your post stand apart from the rest. Even a subtle change can make all the difference.
Take this article for example. "How Can I Get More Traffic to My Blog?" isn't nearly as eye catching as "How Can I Get More Traffic To My Blog? [6 Easy & FREE Strategies]" That extra qualifier promising 6 free and easy strategies will catch your audience's eyes.
A dynamic title can be the difference between someone passing right over your blog and someone clicking through to your content.
Just be careful not to go over the top. "Hey idiot, you're blogging wrong!" would grab attention, but probably not the kind you want.
Step 4: Using Easy-To-Read, Bold Headings that make Scanning for Information Easy
Here's a stat I bet you didn't know. On average, your readers only read about 14% of the words when they're on your page. Fourteen percent. That's actually down from 20% just a few years ago.
We tend to only scan a page instead of reading it word for word. Your readers tend to scroll down, find a headline that is relevant to what they're looking for, and then read on from there.
Be honest, you've probably done it on this page yourself.
Don't take facts like this personally, this is just how the internet works. People want information and they want it now. Make your headlines easy to see and pertinent to the information you're covering, and your key points will find their way to your reader's eyes.
Once they like what they're reading, they are more engaged and that 14% will go way up.
Step 5: Create a Great User Experience
This is the absolute key to getting consistent traffic. In fact, you could say that this step is the culmination of all the other steps put together.
See, when you create a great user experience giving your audience content that helps them, your readers will enjoy what they're reading. They won't feel like they're being sold, so they'll come back for more!
When you know your target audience, do good keyword research focusing on what your audience is really interested in, use dynamic, attention getting titles, and use easy to read headlines, you really are giving your readers a great product.
What are some other things you can do to make your reader's stay a good one?
Are you using a good balance of internal and external links? Are you embedding video into your post? How's your site speed? Did you optimize your images so your page loads faster? How about your attention to the placement of images making sure your post is easy on the eyes.
You don't want to greet your reader with a wall of text when they land on your site. Short paragraphs, plenty of white space on the page, and getting to the point quickly all make for a great user experience. Read my article on the perfect blog post structure to use and your readers will be engaged from the start!
Focus on your readers' user experience when you build your post and they'll thank you for it!
Step 6: Using Social Media To Boost Engagement
A final step to take to really be proactive with getting your articles seen is sharing your posts over social media. Instead of sitting back and hoping for things to happen, use social media to get your article in front of the right audience. Your social media feeds are for more than sharing cat videos you know.
Do you have a Facebook page set up for your blog? If so, you could invite friends to follow it and share all your posts there. Your friends who follow the page won't mind seeing posts about your blog there because that's what the page is for.
Also, don't just share your own content. It's a great idea to share other relevant posts you see online to that page as well. Make it diverse. Make it fun. That's the best way to create a great user experience there as well.
How about an Instagram page for your blog? Same goes for twitter. Developing a social media strategy is important.
As I mentioned, integrating related articles into your blog's social media pages so they are more dynamic than just you sharing your blog posts is important. Most bloggers have friends on their social media who are bloggers too.
So when you come across an article that is interesting to you, it's probably going to be interesting to them too. Share it!
When your friends find that you share quality content on a regular basis, they are much more likely to click and read what you share. Be the friend they go to for great content and you'll never run out of traffic.
There is an online community that exists that trains you on not only how to create content that builds real traffic, but also on how to turn that traffic into consistent revenue through affiliate marketing. I'm a part of this community and I highly encourage you to create your free starter account and check out this training for yourself!
---
---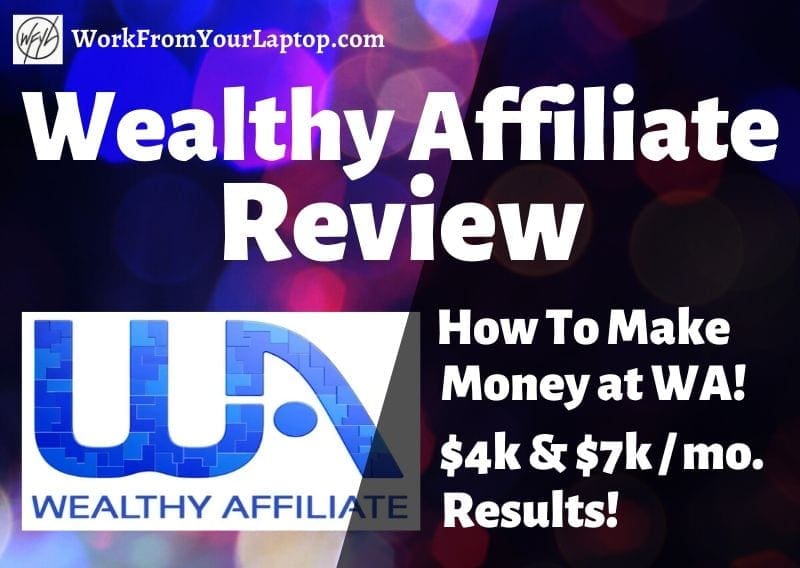 Read My Full Wealthy Affiliate Review
See why Wealthy Affiliate is my top recommendation for anyone looking to get started earning fast in affiliate marketing. Check out how it all works and see my personal results!
---
Feedback, Follow, and Subscribe!
Are you understanding how to get traffic to your blog now? What are some of your practices you use to sustain traffic? Have you ever crashed and burned with a social media strategy? Let me know in the comments below. Share your horror stories too!
Are you still in the beginning stages of putting together your blog or online business? Let me show you how to build your website the right way for the best chance of success.
Don't forget to share this post and create those social media pages! I hope this article has helped! Happy blogging!
Feedback, Follow, and Subscribe!
As always, please like and share this article to your social media platforms. If you have any questions at all, please leave them in the comments section below. I always respond, and I look forward to connecting with you!
---