Does keyword search work? Are you using the best keyword research tool for SEO possible to get the most eyes on your content? Further, are you looking for how to do keyword research free?
When I started writing articles online I knew nothing about keyword research. I thought to get your article noticed you had to get lucky and have a post go viral through social sharing. I didn't realize there is A SCIENCE to choosing the best keywords that bring the most traffic while having the least competition.
Learn How to Build Massive Traffic & Turn It Into Full Time Revenue Now!
---
These keywords that bring massive traffic and Page 1 rankings are called "low hanging fruit" keywords. Choosing them correctly can get your content consistently on page 1 of the Google search results.
In this article, I'll show you:
how keywords work & the importance of using a keyword research tool.
the importance of choosing the "low hanging fruit" keywords that bring the most traffic while having the least competition.
how to structure your content around your keywords so that Google ranks you on page 1 of its search results.
And finally, I'll show you how to do keyword research free with Jaaxy!
Does Keyword Search Work? Do Keyword Research Free to Rank #1!
Check out the following video tutorial to fully understand the power of keywords, how to choose them, and how to use the best free keyword research tool online for building massive, free traffic. Does keyword research work? It sure does! Welcome to Jaaxy!
---
---
Understanding the Power of Keywords – Why Are Keywords So Important?
What I want to focus on in this article is leveraging the power of keywords so you can write quality content bringing in massive, targeted traffic to your website or to your business. Do this right and you'll be able to sell products online from home with zero competition!
So let's show an example of how a basic keyword search works.
Keywords are simply the words or phrases that people type into search engines like Google, Yahoo, & Bing when they're looking for something. A keyword can be a single word or it can be a full phrase.
Keyword searches are made thousands of times every single minute of every single day. We want to look up something, so we just type it into Google. Let's say you have a passion for travel and photography like I do, so you Google "best travel camera".
In this example, "Best travel camera" is the keyword. You press enter, and out comes a list of relevant results. You'll notice that the first few search results may be ads, and then come the organic search results.
While you can use Pay Per Click campaigns to pay to have your content ranking at the top of the results. it's important in the early stages of online business to focus on ranking organically. When you don't understand how to build traffic organically, you can actually lose a LOT of money buying ads and buying clicks that ultimately don't convert.
Those top ranking search results are what Google deems the best answers to that particular search.
When you're sitting at the top of Google's organic search results, think about how many hundreds of clicks those posts get every day, every week, and every month.
Think about all that traffic coming your way when you're using proper keyword research to have your content in those top spots.
Further, once you have a visitor on your site, you can monetize that traffic in almost limitless ways.
That person is not only being influenced by your content and the products or services you promote, but also through email capture, email lists, ads running on your site, and countless other ways.
Incorporate these methods together on your website and you absolutely maximize your earning potential while still giving your audience the relevant content they're looking for.
This is why building organic traffic is so important. And it all starts with keyword research.
So what is the best keyword research tool you can use to land your content at the top of Google search results free and how does it work?
Let me introduce you to Jaaxy and show you not only how it works, but how to get it free!
Best Keyword Analysis Tool: Jaaxy! How To Use Jaaxy to Land at the Top of Google Search Results!
Jaaxy is, in my opinion, the best keyword research tool for SEO you'll find online, bar none.
The key to ranking at the top of Google's searches is structuring your content around "Low Hanging Fruit" keywords that bring lots of traffic while having low competition.
Now, let's jump into the Jaaxy dashboard so I can show you all it's features and how to find these "low hanging fruit" keywords.
When you start brainstorming for keywords, think of common searches your target audience would make. Using Jaaxy's main search function in the screenshot above, you can see I'm staying with the travel theme and doing keyword research on the keyword "best compact camera for travel".
This is a search I can easily see anyone interested in travel making. Now, let's use this keyword research tool to find the absolute best version of this keyword that will bring the most traffic.
How To Read Jaaxy's Columns in Jaaxy's Main Keyword Search Tab
Keyword Column:
The keyword column gives you a long list of relevant, related keywords to the keyword you typed in. At the top of the list is the main entry followed by all kinds of different variations.
Avg, Traffic, & QSR Columns:
In my opinion these 3 columns are the most important metrics to use with this incredible keyword research tool. The Avg column shows the average number of searches a keyword receives per month. The traffic column gives us the number of visits to our website we can expect if we land on the first page of Google. Finally, the QSR column shows the number of competing websites ranked in Google for this keyword.
Using the Jaaxy Enterprise edition you can click on the top of the column and show the results from highest to lowest or vice versa.
Using these 3 columns you can find your "low hanging fruit" keywords. Look for keywords with in the Avg column with a value over 30 and QSR value less than 100. Personally, I like to go with the 50/50 rule: Avg over 50, competition under 50. Use this consistently, and you'll be finding the best low competition keywords that bring consistent traffic to your content. Watch the video at the top of this article to see this in action.
KQI & SEO Columns:
These are both quick-look indicators based on the overall quality of the keyword. With the KQI column (Keyword Quality Indicator) great keywords will show "Great" in green. "Normal" will be shown in yellow for keywords that are just "ok". "Poor" will be shown in red for keywords you'd be better of skipping.
The SEO column shows a numerical grade for the keyword score based on traffic and competition. The higher the score and closer to 100 the more likely you are to rank on the first page.
Domains Column:
This column shows you the availability of that keyword as a .com, .net, or .org domain. This is great for anyone looking to build a portfolio of popular domains based on searches online.
When you're finding your "low hanging fruit" keywords, make sure you only choose keywords that make grammatical sense. A huge part of ranking with Google has to do with structuring your content around your focus keyword. For the keyword research data to be accurate, you'll need to use the EXACT keyword. If you use a grammatically incorrect keyword, you won't be able to use the keyword correctly in your content.
Understanding the Rest of Jaaxy's Features
What puts Jaaxy at the top of the list of best keyword analysis tools are all the extra features that come with it. Let's cover these features so you can take advantage of all of Jaaxy's bells and whistles to maximize your success.
Alphabet Soup:
Alphabet Soup let's you further search for related keywords based on the letters of the alphabet. You'll be able to instantly find hundreds of different variations of your keyword that you can then plug back into the search to see if they have a better traffic/competition ratio.
[Your keyword] + "a" will show you all kinds of variations of your keyword adding relevant words starting with the letter "a". [Your keyword] + "b" does the same with the letter "b", and so on.
Need a visual explanation for that? Not to worry. You can see the Alphabet Soup function in action in the video up top at the 13:03 mark.
Saved Lists:
This allows you to save all your keywords and organize them into categories and lists. Never lose a great keyword you can use in a future article!
Search History:
Search history is great because sometimes as you start going deeper and deeper into the rabbit hole researching keywords, you can actually forget where you started. This function allows you to backtrack and find your starting point.
You know that feeling when you're in the scary part of YouTube and you wonder, "How in the world did I get here?" Search History is like the way back out to where you started.
Search Analysis:
The Search Analysis feature is a big one. This feature allows you to analyze your competitors who are ranking for the keyword you're researching! Do you realize how big that is? It means you can check out the details of the top rated competition. Details include Word Count, Keyword Density, Back links, and more.
Affiliate Programs:
This feature lets you find different affiliate programs related to the keyword you're researching.
Brainstorm:
Brainstorm is a great way to see what's trending and a great way to get ideas for keywords that are popular right now.
Site Rank:
Using the Site Rank tool allows you to see the fruits of your labor. Enter in a keyword and your domain and Site Rank will show you your exact ranking for that keyword. You can even track your rankings automatically daily, twice a week, weekly, and so on to see how your content is moving up and down the Google charts.
Here's a sample of how I've used this keyword research tool to rank on page1 in Google, position 4. That's a prime spot in the search results bringing in consistent traffic without paying a single dime.
Take Jaaxy For a Spin & Start Finding Low Hanging Fruit Keywords Now!
Try out Jaaxy free right now! There's no limit to the traffic you'll build when you're using a powerful keyword analysis tool like Jaaxy correctly. Traffic is the key to revenue, and Jaaxy is the best keyword analysis tool for SEO you'll find online.
---
---
Want Jaaxy Absolutely FREE? Create Your Free Starter Account With Wealthy Affiliate!
Jaaxy is fully integrated into the training community I call home. When I first began my journey into affiliate marketing and blogging I had no idea what keywords were or how to use them correctly. Wealthy Affiliate quickly changed that.
The tools, training, and resources at Wealthy Affiliate are impressive. I've had nothing but positives from it, and I recommend it over all other affiliate marketing training courses out there.
---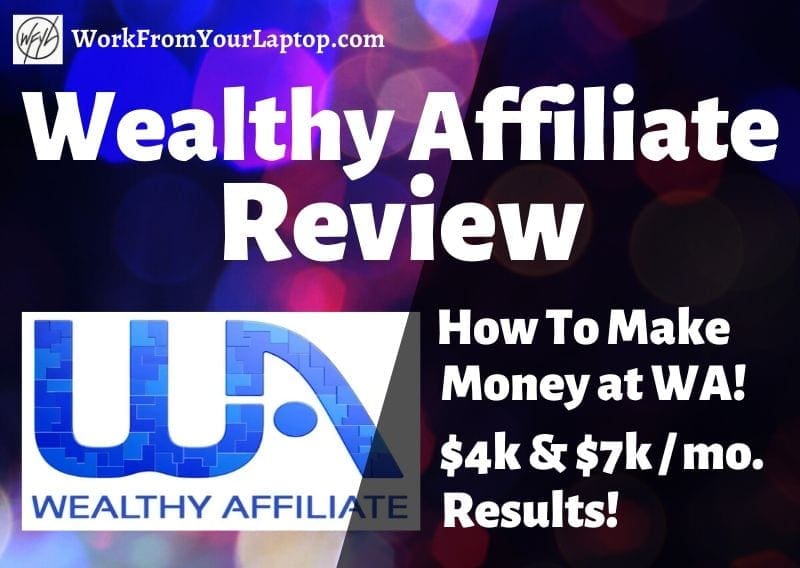 Read My Full Wealthy Affiliate Review
See why Wealthy Affiliate is my top recommendation for anyone looking to get started earning fast in affiliate marketing. Check out how it all works and see my personal results!
---
---
Has this article helped you understand the power of keywords? Do you have any questions on how Jaaxy works? Are you ready to do keyword research free?
Share your experience and your questions in the comments section below. I always enjoy answering your questions and I'm always available to respond. Does keyword search work? The answers is a HUGE yes!
Feedback, Follow, and Subscribe!
As always, please like and share this article to your social media platforms. If you have any questions at all, please leave them in the comments section below. I always respond, and I look forward to connecting with you!
---