300 hours worth of video are uploaded to YouTube every single minute. So it's safe to say that the masses like watching videos. So can you make money off YouTube? ABSOLUTELY.
There's a magic number when it comes to YouTube: 1000 subscribers. See, once you reach that magic number of 1000 subscribers your videos qualify to be monetized. Trust me when I say, ad revenue ads up. Big time.
So how do you go about getting to 1000 subscribers? First you need quality content, and second, you need that content to be seen. Smart bloggers don't create content and then cross their fingers hoping it gets found. They use proven SEO (Search Engine Optimization) strategies to drive massive, targeted traffic to their content.
It doesn't matter if you're trying to write a blog for your website or record a video for YouTube, traffic equals revenue. So let's dive into some YouTube video marketing. I'll even show you how to start making money off your traffic BEFORE you hit that 1000 subscribers threshold through affiliate marketing.
Get Started Free with the Best Affiliate Marketing Training Online!
---
Can You Make Money Off YouTube? – Get to 1000 Subscribers with SEO
I think the first line of this post bears repeating. 300 HOURS worth of video are uploaded to YouTube EVERY MINUTE! Every. Single. Minute! Think about that for just one second. In fact, during that second you're thinking about it 5 MORE HOURS of content were uploaded.
It's mind-blowing.
YouTube has become the world's go-to when you need an answer. "How do I fix my garbage disposal?", "How do I write a blog for a website?", "Best settings for my DSLR", "How do I sell my photos online?"
Check out the video below and get introduced to YouTube marketing and the SEO marketing techniques many neglect in their videos. Learn what steps can be taken to drive massive, targeted traffic to YouTube videos, and in turn, how you can get that traffic to follow you from YouTube to your own website.
---
---
YouTube SEO Strategies Most Neglect: Keyword Research & Optimizing Video Metadata
Google uses keyword searches to help deliver the best possible results for any questions typed into their search engine. For this reason, understanding the power of keywords and keyword research is critical.
If you don't already have a keyword research tool that you use regularly, then definitely check out Jaaxy. It's a free keyword research tool that is my absolute go-to for creating content.
---
Read My Full Jaaxy Review
See why this is the best keyword research tool you'll find online to drive massive, targeted traffic to your website AND to your YouTube videos!
---
So where do we place keywords in YouTube videos to drive massive, targeted traffic to them? When we write posts for a blog, it's self explanatory where to place our keywords: in the content. But where do we strategically place keywords into our YouTube videos to get them found by the audience we are targeting?
The first area many people neglect to enter important keyword data is within the video itself in its metadata content. This is something you do BEFORE uploading the video to YouTube.
---
---
How do you access the metadata content? It's as simple as right clicking the video you want to upload and clicking on "Get Info". You might think this is an area no one sees, so why add info like keywords and content here?
The truth is that YouTube sees it. Have you ever noticed how when you upload a video to YouTube, just a few seconds into the uploading process YouTube already has a title ready for it?
Where do you think they grab that from? YouTube doesn't watch your video to determine where it goes. It looks at the video's metadata information. There are 3 key areas to optimize within the video's metadata.
Optimize the Video Title
This first one is the only one most people get right. This is because you don't have to actually access the metadata to enter a title. Make sure your video title includes the keyword you're wanting to rank with just as you would with a regular blog post. That's pretty common SEO practice.
Add Tags
For tags, you definitely need to access the metadata. As you can see from the picture above, near the top in this metadata information window is an area where you can add tags. This is just like its corresponding area on the YouTube side when you're uploading your video.
This is where you want to enter relevant keywords for your video. Think of the relevant search terms your audience would be typing in and making their search for that you want your video to be the answer to.
A great way to find related keywords is to do a Google search for your main keyword, and then scroll to the bottom of the page where it shows related searches. The ones listed are relevant keywords to include in your tags.
---
---
Add Content to the Comments Area
The comments area is a spot inside the metadata that so many people leave blank. It's at the bottom of the metadata form shown above. Take full advantage of this space and write a mini blog post about the video!
Space is limited, so you can't get too wordy. Create a solid, relevant introduction here and it will naturally be filled with relevant keywords. Don't keyword stuff! Just write naturally and you'll be fine.
Optimizing on the YouTube Side: On-Page YouTube SEO
---
---
We've done the "behind the scenes" work optimizing the video's metadata. Now it's time to do optimize the "On-Page" content. There are 4 areas we need to optimize here. These are the video title, video description, video tags, & even the video thumbnail.
YouTube Video Title
The title of the video is understandably very important. Make sure it is very relevant to what your video contains. This means no clickbait! Most importantly, make sure your focus keyword is within the video title. If you have room, feel free to add to it with another keyword or qualifiers.
YouTube Video Description
You want to front load the YouTube video description with the most important details. This is because when the video is playing, only the top portion of the video description is visible. Take advantage of this.
Start your YouTube video description with your video's keyword-rich title. Follow it with any important links you'd like your audience to follow.
These may be links to the full blog article where the video appears along with any other links you like. Just be careful not to get too spammy. Make sure they are relevant to your content and your audience.
You can now use the rest of the video description area as a mini-blog post. Write a few paragraphs of relevant content. Don't keyword stuff, just write naturally.
Remember, YouTube doesn't watch your video to determine what it's about. It goes 100% by the information you provide. And if you provide misleading information, the people clicking on it will immediately give it their thumbs down. YouTube sees this as a sign that your content isn't relevant.
By optimizing the content in this way, you are hand delivering all the video's important information to YouTube. Now it knows to pull up your video when relevant searches are made for it.
YouTube Video Tags
Add all the relevant keywords you can to this section. You can use the tases you input earlier into the video's metadata. Use all your available spots with the most relevant keywords for your content. Think of the searches your target audience would make and add them here so that your video can be the answer to those searches.
YouTube Video Thumbnail
Take the time to upload a custom video thumbnail. It's not difficult at all, and it can be the difference maker when it comes to your video standing out in a long list of similar videos. You can use any photo editing program you like to create a clearly visible title thumbnail.
Canva is a solid website where you can create your YouTube video thumbnails with ease. It's free to use, and when you go to start a design, select "YouTube thumbnail" and all the right dimensions will already be picked for you.
Make your thumbnail pop with clean, readable text that will make someone want to click on it. If you're not shy, put your image in the thumbnail as well. Over time your image can become a part of your branding.
Take the thumbnail I used for the embedded video in this blog post as an example. There's no doubt about what the video is going to be about and the text is easy to read. Check out my YouTube channel and you'll see that my thumbnails all follow the same color scheme and style as well.
By the way, embedding YouTube videos into your blog posts is a great way to keep eyes on your content longer. Make sure you're embedding your YouTube videos into as much of your content as possible.
With Traffic Comes YouTube Revenue
---
---
Once you're using great SEO to get your YouTube videos ranking, you'll start getting lots of traffic and lots of views. These views bring the all important SUBSCRIBERS!
As I started building my YouTube channel I wasn't even focused on subscribers. All I wanted to do was create quality content that ranked. As I put out more videos, more and more subscribers began following me. This brings the potential for YouTube ad revenue!
Once your YouTube channel reaches 1000 subscribers you can monetize your videos with ads. It doesn't take much traffic at all to earn $200-$500 each month from your videos alone! Build your video catalogue and you can earn $1k-$2k per month!
Turning YouTube Traffic Into Revenue Before the 1k Threshold
---
---
There's two paths you can take to start earning revenue with YouTube prior to the 1000 subscriber threshold: one is with your own website, and the other is without.
Having your own website gives you a few more options, but through affiliate marketing both will work. YouTube is the perfect vehicle for this.
Affiliate marketing is all about connecting people with what they're looking for online. And as we established at the top, YouTube is built for exactly that.
There are several great affiliate marketing training courses available and you can start earning revenue very quickly through YouTube this way.
Final Thoughts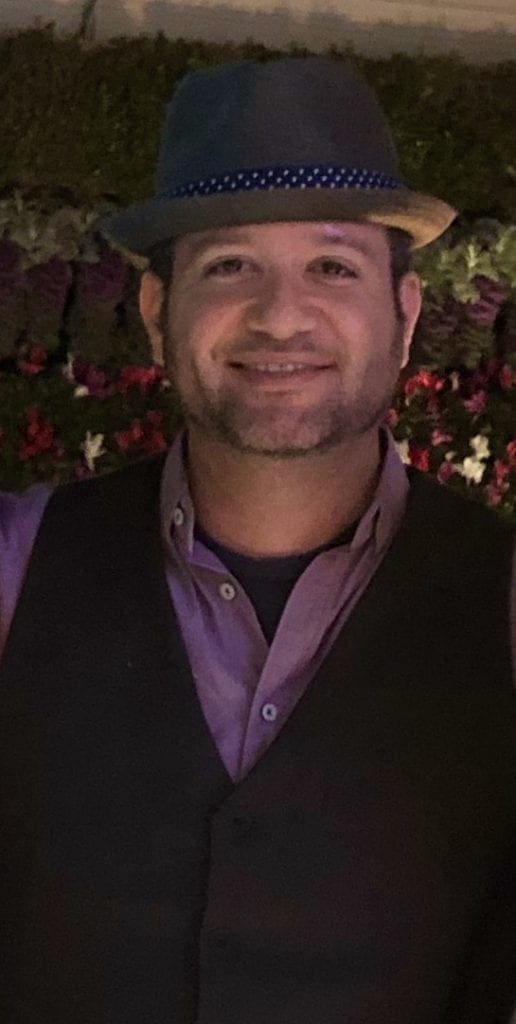 Just as you would optimize every piece of content from your blog, the same can be done for your YouTube videos. Many neglect key areas in the video's metadata and don't take the time to fully optimize the video description information on YouTube either.
Optimizing these areas will help YouTube get your video in front of your target audience and get you the traffic you're looking for. Embed your YouTube videos into your own blog posts for even more traffic and better SEO for your website as well.
1000 subscribers is within your reach! But even before you hit that milestone, you can use affiliate marketing to start earning consistent revenue through YouTube with or without your own website.
If this is something that interests you, check out my top recommendation for anyone looking to get started in affiliate marketing. The training is thorough and I've had nothing but positives experiences from it.
Feedback, Follow, and Subscribe!
I hope you enjoyed this article! Please follow me on Instagram and YouTube! If you have any questions at all, leave them in the comments section below. I always respond, and I look forward to connecting with you!
---