We currently find ourselves (at the time of this post) living in bizarro-world. People are self quarantining. Social distancing is a thing. And now more than ever, people are looking for the best way to make money from home online.
And it makes sense.
People want full control and less dependency. And when things go back to normal, people are wanting to have more financial freedom to do all the things they've been putting off for far too long.
Get Started FREE With the Best Affiliate Marketing Training Online!
---
In this article I'm going to show you how to earn money affiliate marketing. Consider this your guide to affiliate marketing for beginners. Let's dive in!
Best Way to Make Money From Home Online – Earn Money Affiliate Marketing
Watch my video tutorial below and learn what affiliate marketing is, how it works, and how much you can expect to earn. I'll connect you with the same affiliate marketing training platform I owe my success to and show you how to get started FREE!
---
---
What is Affiliate Marketing and How Does it Work?
Affiliate marketing is all about connecting people with the products and services they're already looking for online. By partnering up with merchants like Amazon, Walmart, Target, Apple, etc., affiliate marketers earn commissions each time they connect a consumer with a merchant and a sale is made.
---
---
It's not to be confused with network marketing. Network marketing is an entirely different thing that's usually negatively associated with pyramid schemes and lots of recruiting. Affiliate marketing is nothing like that. It's much more straightforward, there's no recruiting or downlines, and it's how most all online business is done.
And most importantly, in my experience, it is by far the quickest way to earning full time income working from home. The actual process is one that so many of us have gone through countless times without even realizing it.
Let's walk through it to understand how it works.
The Affiliate Marketing Process
We've all bought something online, right? And when we want to buy something specific, many of us will go to Google to find suggestions. Personally, I love traveling and photography, so let's say I wanted to buy a brand new camera for an upcoming vacation. My google search might look like this:
---
---
And that takes me to Page 1 of the SERPs (Search Engine Results Pages). From there, I see the article I want: "The 10 Best Point and Shoot Cameras in 2020" (pictured below).
---
---
What many probably aren't realizing at this point is that they have landed inside an affiliate marketing article. In this article, any lover of photography will find a nice, detailed list of the popular cameras photographers love, with their pros and cons, price points, etc.
And what makes this an affiliate marketing article? It's all in the affiliate link.
Beside each of the 10 cameras listed in this article are their affiliate links. You're not buying from the person who wrote the article. You're buying directly from the merchant. These affiliate links are how the affiliate marketer gets paid.
---
---
Commissions will vary. They will depend on factors like the volume of sales, the merchant, and others. A common commission for electronics is somewhere around 5-6%.
Imagine, as an affiliate marketer, earning a 5% commission on a camera priced at $3608.34 just like the one above. That's a commission of over $180 every single time the affiliate link is clicked and a purchase is made!
And this is just one item of ten in this article. And just one article of potentially hundreds.
The Science Behind Making Money Affiliate Marketing – Keywords, Traffic and More!
Are you starting to understand just how lucrative affiliate marketing can be? And when you start to understand the science behind it, it's truly mind blowing.
For example, remember how I found this article from this example? I made a Google search and the article I was looking for was right there on Page 1 of the SERPS.
Think about all the GLOBAL TRAFFIC that's going to that article every single day, every single week, every single month. All thanks to Google.
Without any traffic, the affiliate marketer has no potential for revenue. But with massive, targeted, free traffic the affiliate marketer has set him or herself up for real success.
How do you suppose that article got there on Page 1? By chance? By luck? Doubtful.
---
---
The successful affiliate marketer has several great tools at his or her disposal. Building solid traffic means having an understanding of your target audience, creating content that converts, understanding the power of keywords, utilizing a solid keyword research tool, understanding where to place keywords in your content, and much, much more.
But don't worry. There are incredible affiliate marketing training platforms out there to guide you every step of the way! From full courses to one-off training modules, there are plenty of resources at your disposal to get started.
Here's a Top 10 List of Training Courses!
Check out my list of the best affiliate marketing training courses I've come across with proven results! Arm yourself with the right tools and success follows!
---
The 4 Core Elements of Affiliate Marketing
---
---
The 4 core elements of Affiliate Marketing are:
Choosing an interest, or picking your profitable niche,
Building Your Website
Attracting targeted traffic to that site, and
Turning that traffic into conversions and commissions.
This is an area where people sometimes outthink themselves. What do I mean by that? I mean it's not necessary to try to uncover some sort of untapped niche that no one has thought of.
Any niche can be a profitable one, trust me. All you have to do here is choose something you have an interest in or passion for. This is vitally important because this places you instantly inside of your own target audience and this gives you instant relevance.
Never built a website before? Don't freak out! Neither had I. It can actually be a very straightforward process with the right training. Check out this link on how to build a website free and see for yourself that it's a process anyone can handle.
Your website will almost become like your online identity. Make it easy to navigate and user friendly with your audience in mind, and they'll thank you for it with continued visits.
Traffic equals revenue! This is something I'm always preaching. Without traffic you have ZERO chance of building revenue. And the key to building traffic is through the power of keywords.
Check out this article on the power of keyword research. All the best bloggers aren't landing at the top of Google search results by chance. They're all doing keyword research and know exactly how to create content that is the answer to their target audience's most popular searches!
This is what it's all about right? This is the whole reason you're interested in blogging and affiliate marketing in the first place. So how does this happen? It actually happens in multiple ways.
The most common way is through what is called a "conversion". A conversion means that someone who has landed on your site is now taking your call to action and clicking through on one of your affiliate links.
When they make their purchase on the other side, you get your commission!
There are ways to help yourself and increase your chances of consistent revenue. Check out this article on how to increase a conversion rate to give you some ideas that you can apply to your content. Raise your conversion rate and you raise your revenue exponentially.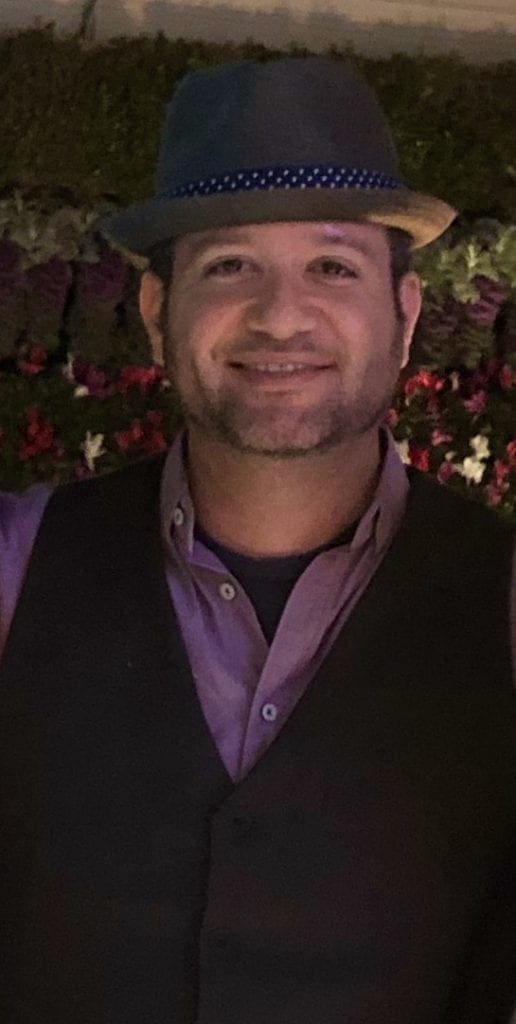 Affiliate marketing is all about connecting people with what they're looking for online. It's straightforward, there's no recruiting or pyramids involved, and with the right training you can get results fast.
There are many tools and resources at your disposal to ensure your success. Just like with any other business, it's important to learn the business inside and out to maximize your success.
With the right tools, training, and resources, you can find yourself earning full time income as a successful affiliate marketer.
Click here to check out my top recommendation for anyone looking to get started in affiliate marketing. It's the same training platform where I got my start, and I've had nothing but positive experiences from it.
Feedback, Follow, and Subscribe!
I hope you enjoyed this article! Please follow me on Instagram and YouTube! If you have any questions at all, leave them in the comments section below. I always respond, and I look forward to connecting with you!
---