I'm someone who's addicted to travel. The whole reason I built WorkFromYourLaptop.com was so I could fund future travels and work from my laptop. So with this Skyroam Solis review, I'm going to show off the best mobile wifi hotspot device for travel that I've used religiously since I began solo traveling: the Skyroam Solis.
If you're addicted to travel like I am, dependable wifi is a MUST. In 2018 & 2019 alone I'm traveling to Barcelona, Mallorca, Las Vegas, Amsterdam, Bali, Switzerland, Iceland, Tokyo, Dubai, Belize, Las Vegas (again), Ireland, Turks & Caicos, New Zealand, London, and Peru.
Want to Travel Like This? Learn How to Build Your Own Website That Brings Full Time Revenue Now!
---
In this Skyroam Solis review I'm going to cover the following:
How does Skyroam Solis work?
What are Skyroam Solis' features?
In which countries can I use Skyroam Solis worldwide? What does the Skyroam Solis coverage map look like?
How much does Skyroam Solis cost?
Does Skyroam include unlimited mobile hotspot plans?
What are some Skyroam Solis pros and cons?
If you're a travel addict like me, you need a device that keeps you connected worldwide AND charges your devices on the go. That's why the Skyroam Solis is every traveler's dream.
Skyroam Solis Review: Best Mobile Wifi Hotspot Device For Travel
Watch the following video review and you'll see exactly why the Skyroam Solis is the best mobile wifi hotspot and my go-to for all my travel adventures.
---
---
How Does Skyroam Solis Work?
Visit the official website here.
The Skyroam Solis is both a portable wifi device and power bank that you can use to stay connected and to power up your devices. Let's dive into the features.
One of my favorite features of the Skyroam Solis is that it can connect to up to 5 devices simultaneously. This is perfect if you're with family or friends. As is the norm with mobile wifi hotspots, your Skyroam Solis has its own unique network name and password that you connect to from your device's wifi connection.
It's quick and very easy to connect. When you turn your unit on, you're literally one touch away from high speed wifi. You'll be getting the fastest 4G LTE mobile wifi speeds available in over 130 countries worldwide. No SIM cards needed.
Even on the island of Mallorca off the coast of Spain I was able to share photos and publish instagram stories all day long with no problems.
It will last you all day long. When I'm out on excursions, I'm literally using my phone all day long. I use Google Maps all day to get around, and I'm sharing photos and video constantly to my Instagram. Normally, even if you start on a full charge, using your phone this much without a power bank will have your battery dead by the afternoon.
I recommend taking the opportunity to charge your devices while you're eating if you're going to be out and about all day long. It's easy to connect Skyroam Solis to your device using USB but you can only charge one device at a time. Then, when you're done with your meal, it's like your device has gotten its second wind and will easily last the rest of the day into the night. It charges my phone quickly and I'm able to stay connected and use wifi while charging.
I've frequently left my hotel room at 7 am and returned after 9 pm after a full day of sightseeing, social media sharing, and charging my phone and STILL had juice left in my Skyroam Solis.
What Does the Skyroam Solis Coverage Map Look Like?
This is the big one right? If you have wanderlust like I do and you're looking for high speed wifi connectivity, you need to know if your mobile hot spot will work when you get to your destination.
Have no fear! The ultra long list of 130+ countries worldwide where Skyroam Solis has connectivity is here!
The Americas
St. Vincent & the Grenadines
Dominican Republic
Ecuador
Europe
South Pacific
Africa
Asia
Middle East
How Much Does Skyroam Solis Cost?
There are multiple ways you can enjoy the Skyroam Solis as you travel the world. You can buy the it, rent it, purchase 24 hour day passes, or purchase unlimited monthly passes. Skyroam Solis has one of the best mobile hotspot plans I've seen. It's one of the few wifi hotspot devices allowing you unlimited data, with no contract.
Let's break down how each works.
Buy Skyroam Solis
Own your own Skyroam Solis for price of $149.99. If you're someone who travels regularly, anything more than once a year, this is the option I'd go with. The unit is 100% yours and all you need to do to enjoy high speed wifi on your travel adventures is buy some day passes.
Rent the Original Skyroam Hotspot
Rent the original Skyroam hotspot for the price of $9.95 per day. This is a good option if you're someone who does not travel regularly, or less than once a year.
The process is very straightforward. You'll enter the dates you're traveling, choose if you want the unit delivered or if you'll pick it up, and then choose if you want to mail the unit back or drop it off when you're done with it.
You will be receiving the original Skyroam mobile wifi hotspot pictured. This original version is only a mobile wifi hotspot. It is not a power bank.
Buying Day Passes For Skyroam Solis
Purchase 24 hour day passes through Skyroam's online portal for $9/day. This buys you unlimited data with no contract. Simply pay for what you're using as you need it.
When you buy Skyroam Solis you're given access to their online portal. From this portal you can buy day passes, check how much time is left on your current pass, see how many passes you have in total, check your Skyroam Solis battery life, and more.
You can also purchase an unlimited monthly subscription for $99/month. This is perfect if your time away is anything longer than 10 days.
As you can see from the picture, 10 day passes would normally run you $90 at $9 each. With the unlimited monthly subscription you get mobile high speed wifi for the entire month for the same price it would cost you to get 11 day passes. That's a big savings.
Skyroam Solis Pros and Cons
The pros heavily outweighs the cons with this mobile wifi hotspot device.
Pros
Connect up to 5 devices at once.
One service everywhere you go.
No contracts. Pay for what you use.
Unlimited data.
Not bulky at all. Throw it in your backpack and forget about it.
Charges your devices pretty quickly.
Very easy to use. One button press and you're done.
Very long battery life. 16+ hours of battery is no joke.
Inexpensive. Both the full price of $149.99 to own it and $9/day for day passes are very affordable.
No SIM cards needed.
Cons
Although you have unlimited data, after a certain amount of use the speeds begin to throttle down. Basic use like using Google maps, mail, or the internet all day while out and about is fine, but if you're uploading video after video for instagram stories, later in the day you'll notice the speed is noticeably slower.
Skyroam Solis – The Final Verdict
Is the Skyroam Solis the best mobile wifi hotspot device for travel? Yes it is. I take mine with me on every trip and won't travel without it.
Want to Travel But Don't Know Where to Find Cheap Flights?
If you've always dreamed of traveling but always thought it was too expensive to do more often, you NEED to read my Scott's Cheap Flights review. This changed everything for me. I regularly fly all around the world for under $500 round trip.
---
---
And if you're entrepreneurial minded, why not learn how to build a website like this one that brings full time revenue so you can travel any time you want? Create your free starter account with the same training community where I got my start! I've had nothing but positives from it and would love to help you in every way I can.
---
---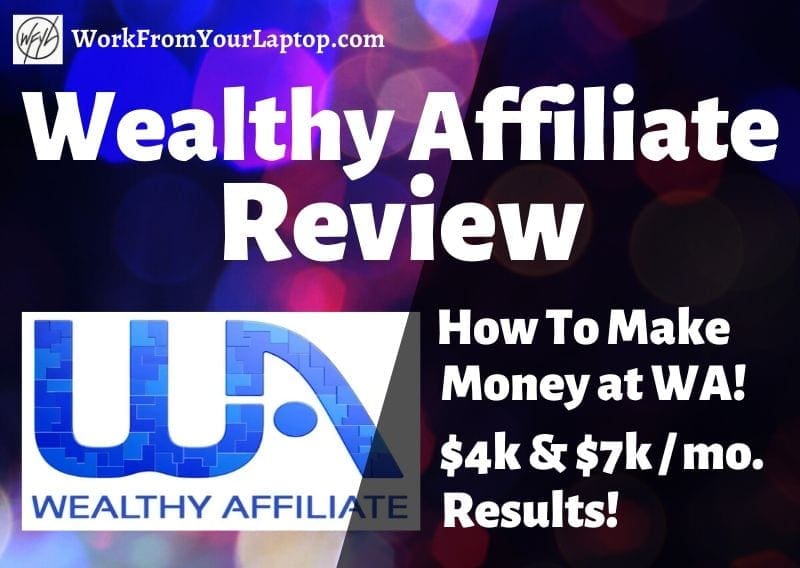 Read My Full Wealthy Affiliate Review
See why Wealthy Affiliate is my top recommendation for anyone looking to get started earning fast in affiliate marketing. Check out how it all works and see my personal results!
---
Feedback, Follow, and Subscribe!
Do you have any questions for me? Has this Skyroam Solis review helped you in finding the best mobile wifi hotspot device for travel? Are there specifics I didn't cover that you have questions about? Share your questions and experiences with me in the comments below!
Feedback, Follow, and Subscribe!
As always, please like and share this article to your social media platforms. If you have any questions at all, please leave them in the comments section below. I always respond, and I look forward to connecting with you!
---
---